Rick Hoyt, a Boston Marathon icon with his father, has died at 61: 'Inspired millions around the world'
His father, Dick Hoyt, who pushed him through the Boston Marathon, died in 2021
Rick Hoyt, a quadriplegic who raced in the Boston Marathon and other races in a wheelchair pushed by his father, died Monday, his family announced. He was 61.
In a statement, the Hoyt family said Rick died of complications with his respiratory system.
"Rick along with our father, Dick, were icons in the road race and triathlon worlds for over 40 years and inspired millions of people with disabilities to believe in themselves, set goals and accomplish extraordinary things," the Hoyt family statement read.
The father and son pair were race enthusiasts who participated in more than 1,000 other races, including duathlons and triathlons.
DICK HOYT, WHO PUSHED SON IN MULTIPLE BOSTON MARATHONS, DIES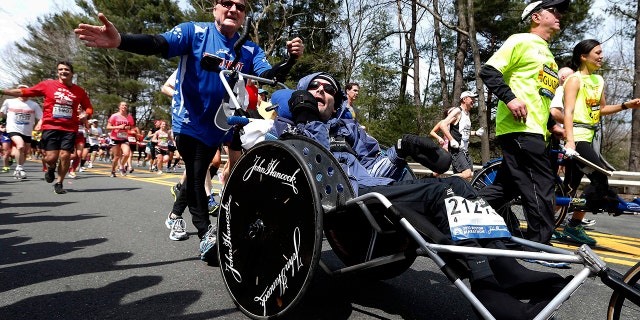 Rick Hoyt had cerebral palsy but he, with the tireless devotion of his father, Dick Hoyt, completed the Boston Marathon 32 times.
"It's hard to believe they both have now passed on but their legacy will never die. Dick and Rick Hoyt have inspired millions around the world," said Dave McGillivray, the race director of the Boston Marathon.
He added: "We will always be grateful, Rick, for your courage, determination, tenacity and willingness to give of yourself so that others, too, could believe in themselves, set goals and make a difference in this world as you have."
PAUL BATURA: DICK HOYT'S DEATH – FAMED BOSTON MARATHON RUNNER AND FATHER LOVINGLY PUSHED HIS SON TO GREATNESS
Team Hoyt raised awareness to those who struggle with disabilities and inspired millions in and out of the running community.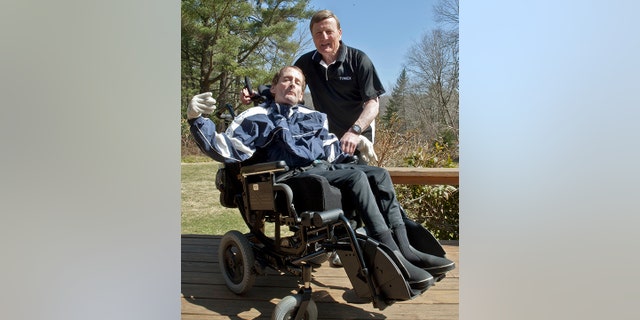 The father-son duo swiftly garnered fame and became so widely known that the Boston Athletic Association named its advocacy and inclusion award, the Rick & Dick Hoyt Award. It is given out each April to someone who best exhibits these qualities.
"Rick Hoyt will always be remembered as a Boston Marathon icon and for personifying the 'Yes You Can' mentality that defined Team Hoyt," the BAA said in a statement after the son's passing. "We are fortunate to have been able to call Rick a friend, mentor, pioneer, and Boston Marathon finisher."
A testament to their enduring spirit, the pair completed a run and bike across the U.S. in 1992. They traveled 3,735 miles in 45 days.
CLICK HERE TO GET THE OPINION NEWSLETTER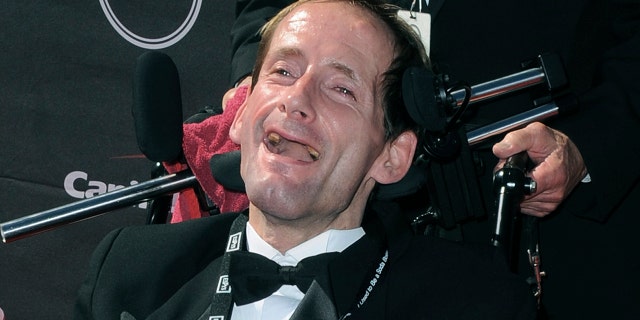 They were again honored in 2013 when a statue of Rick and Dick was erected near the Boston Marathon's starting line in Hopkinton.
Dick Koyt died in 2021.