New York Police Department cruiser seen in video swerving dangerously close to moped
The NYPD vehicle narrowly avoided hitting the moped.
An New York Police Department SUV was seen in video posted to social media swerving dangerously close to a moped driving on the highway.
In the undated video posted to Reddit, the moped can be seen attempting to pass the NYPD cruiser, but was prevented from doing so in multiple instances.
The video shows the police cruiser appearing to almost hit the moped multiple times
According to the New York Post, the incident happened on what appears to be the Van Wyck Expressway.
MANHATTAN DA ANNOUNCES INDICTMENT AGAINST NYPD OFFICER SEEN PUNCHING 'ERRATIC' HOMELESS MAN ON VIRAL VIDEO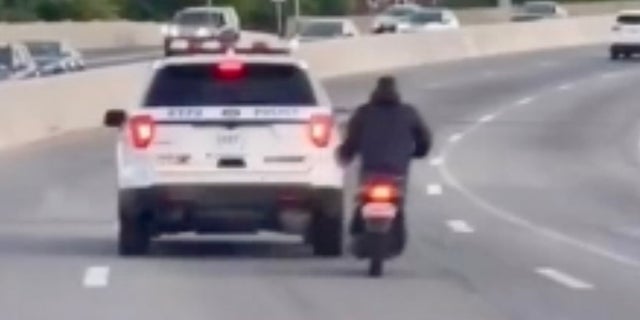 In a statement to Fox News Digital, a spokesperson for the NYPD said, "We are aware of the video and it is under internal review."
People can be heard saying "call 311," in the video; 311 is city's phone line for non-emergency services, and can be used to file complaints.
JORDAN NEELY PROTESTERS ARRESTED AFTER CLASH WITH COPS AT NYC VETERANS RALLY IN SUPPORT OF DANIEL PENNY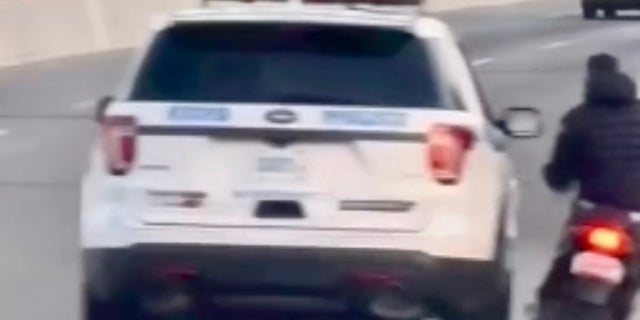 "Look at this guy…Look at him!" one woman can be heard saying as the police cruiser swerves and narrowly avoids hitting the moped.
"Oh my God, he's trying to hit him," a person can be heard saying.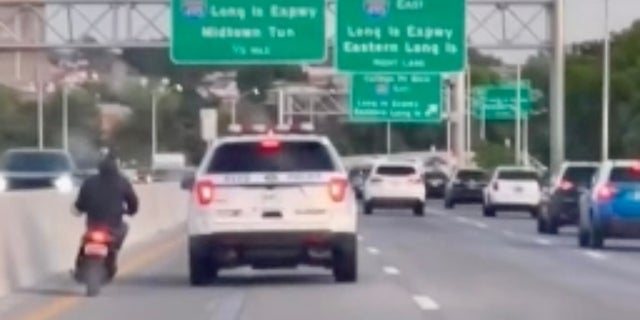 The driver of the moped eventually turned off an exit at the last second, and the police cruiser didn't follow it.