New York man accused of killing cop's daughter back on streets after prosecutorial miscommunication
Edward Holley was released last week following an apparent miscommunication between police and the Orange County DA
A New York man accused of killing an NYPD detective's daughter 20 years ago was spotted walking his dog after he was temporarily released following a miscommunication between police and the Orange County District Attorney.
Edward Holley, 42, is accused of beating then-20 year old Megan McDonald to death in her car and then dumping her body on the side of the road in March 2003.
The 42-year-old, who was paralyzed from the waist down after a 2007 car accident, according to WCBS, could be seen walking his dog on Tuesday afternoon following his release last week.
An Orange County judge released Holley in accordance with state law when District Attorney David Hoovler failed to set a grand jury evaluation or a preliminary hearing for Holley, citing a miscommunication with the New York State Police.
NEW YORK MURDER SUSPECT ACCUSED OF KILLING COP'S DAUGHTETR MEGAN MCDONALD RELEASED FROM PRISON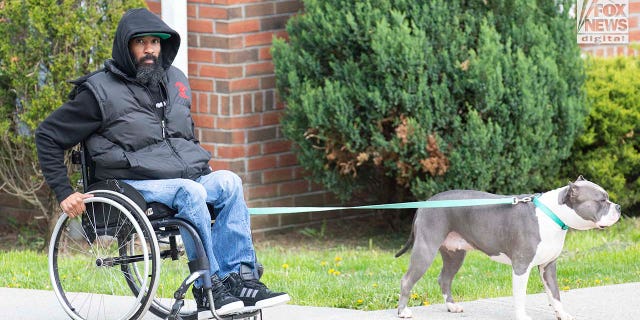 "Although the District Attorney's Office had been consulting with the New York State Police on issues during the investigation, the District Attorney's Office was neither alerted to defendant's imminent arrest, nor given an opportunity to review the seventeen-page felony complaint in advance of it being filed with the court," Hoolver's office said in a statement.
NEW YORK POLICE MAKE ARREST IN DECADES-OLD MURDER OF COP'S DAUGHTER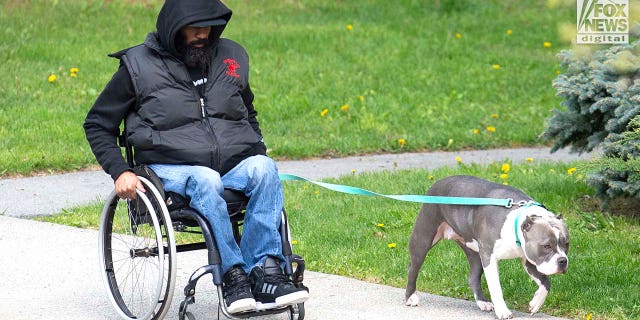 Hoolver has since requested a special prosecutor to oversee the case, citing a "substantial conflict of interest."
"[P]rior to becoming District Attorney, Mr. Hoovler represented a client in negotiations with the District Attorney's office regarding potential information that client might provide regarding Ms. McDonald's death," the statement said.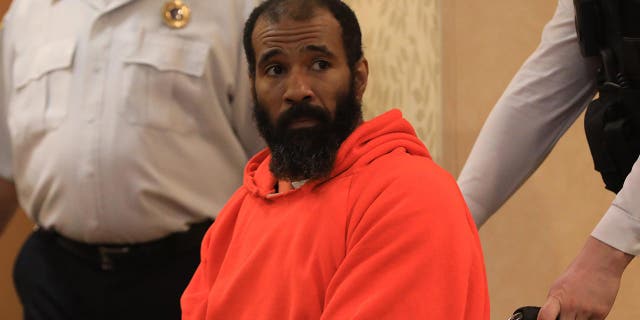 McDonald's family released a statement shortly after Holley's release saying the move was "expected."
NEW YORK MAN CHARGED IN DECADES-OLD MURDER OF COP'S DAUGHTER PROCLAIMS LOVE FOR SLAIN WOMAN AFTER ARREST
"Since Megan was brutally taken from us, we have been advocating for the arrest of the person responsible for her murder. After patiently waiting for over twenty years, we are confident that the police have arrested the right person - Edward Holley," they said. "The process may not be easy or follow our preferred path, but we will not rest until justice is secured for Megan."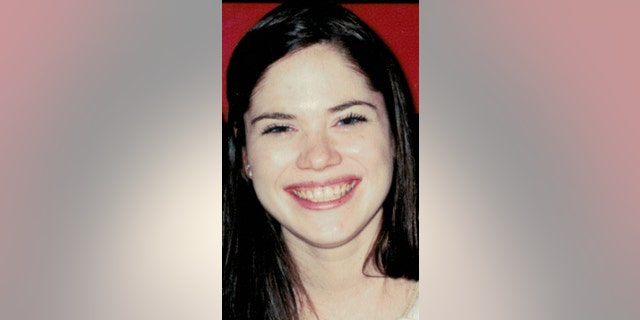 Their attorney, John Beatty, said he will "leave no stone unturned in ensuring that the prosecution of Edward Holley now proceeds expeditiously, professionally, and ethically."
On the day of his arrest, Holley told reporters outside a police station that he is "definitely not guilty."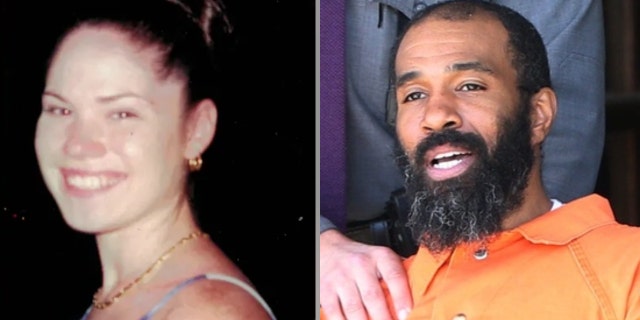 "I love Megan with all my heart," a wheelchair-bound Holley, who had a romantic relationship with McDonald before her murder, said while being escorted into a police vehicle, video from WCBS shows.
Holley had already been in custody at the time of his arrest for an unrelated drug charge.
NEW YORK POLICE CLOSE TO CRACKING DECADES-OLD MURDER OF COP'S DAUGHTER: 'WE'RE COMING FOR YOU'
Two young women standing by another woman who identified herself as Holley's wife shouted, "We love you, Daddy," PIX11 reported.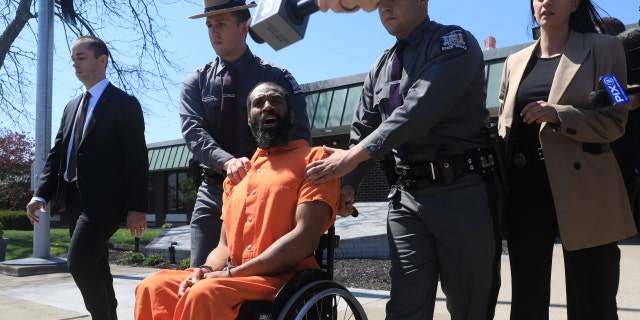 A felony complaint from NYSP filed in Orange County alleges Holley "did knowingly and intentionally cause the death of Megan McDonald by striking her multiple times in the head with a blunt instrument."
OKLAHOMA COLD CASE GETS RENEWED ATTENTION AFTER TIKTOK USER'S SEARCH FOR HER PARENTS
McDonald and Holley had been in a "romantic relationship" that McDonald apparently tried to end just days prior to her murder after a March 14, 2003, party. They got into an argument March 10, 2003, according to the complaint.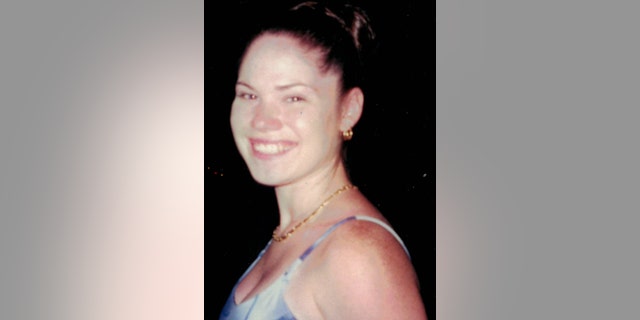 Holley also "owed the victim a substantial amount of money that was causing hostility between the two leading up to the homicide," the document states.
Additionally, witnesses saw Holley's purple Honda Civic, described as "the loudest car in town," following McDonald in her white Mercury March 14, the morning of her murder. Authorities found McDonald's vehicle at the Kensington Manor apartment complex parking lot in Wallkill, New York, two days after they discovered her body.