New York cat Julie, rescued from hoarders, needs a new and healthier home
Julie loves to play and is making great progress, according to her shelter
Julie, a 4-year-old shorthair black-and-white cat with "mesmerizing light green eyes," had a rough start to her short life.
She was rescued from a hoarding situation.
Julie is a resident at the Animal Rescue Fund of the Hamptons, and she has made great strides since her rescue.
She loves to play, especially with toy mice, and she is known to go crazy for a feather wand," the shelter told Fox News Digital.
VIRGINIA CAT NAMED SANDMAN WANTS TO BE THE CAT OF YOUR DREAMS
While Julie gets along great with other cats, "she can be a bit nervous at first with people," according to the shelter.
Her attitude has been improving, however.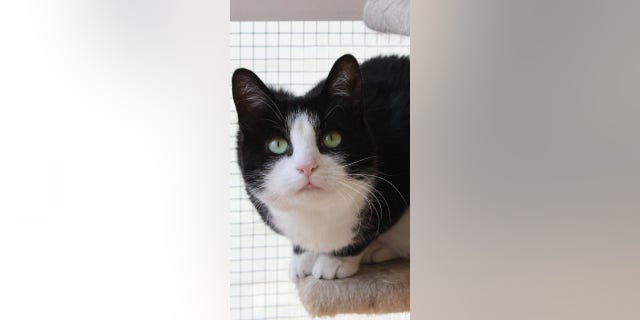 "She has finally figured out that being petted is a good thing and has given into the purrs," a shelter official said.
"This once under-socialized kitty has come so far already. Just imagine what she could do in a forever home."
MISSOURI ANIMAL RESCUE TAKES IN PUPPY FOUND WITH SWASTIKAS, EXPLETIVE WORDS DRAWN ON SKIN
In addition to her gorgeous green eyes and tuxedo-style coloring, Julie is a medium-sized cat, weighing just over 11 pounds.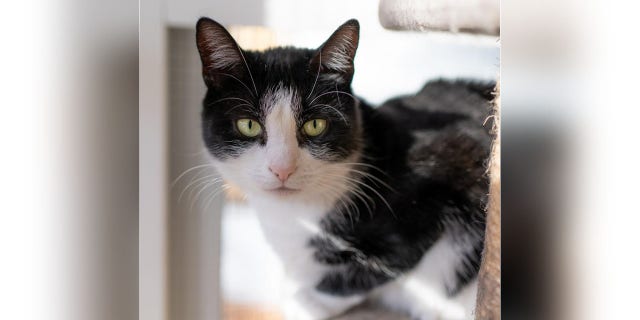 Anyone interested in adopting Julie or any of the other cats and dogs available at the shelter can contact the Animal Rescue Fund of the Hamptons.
CAT IN NEW YORK CITY NAMED ELIJAH IS A 'TOTAL SWEETHEART,' NEEDS A FAMILY TO LOVE HIM
The ARF Adoption Center is located at 124 Daniels Hole Road, East Hampton, New York, 11937.
CLICK HERE TO SIGN UP FOR OUR LIFESTYLE NEWSLETTER
The center is open for adoptions 11 a.m. to 4 p.m. Fridays, Saturdays and Sundays.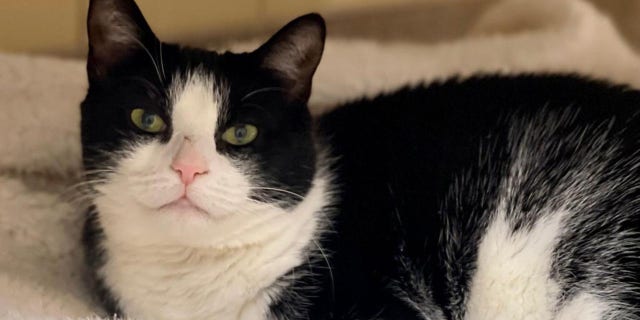 Want to read about other pets up for adoption? Check out this recent article from Fox News Digital: Washington, D.C., rescue dog up for adoption for nearly three years is still searching for loving home