National Hamburger Day: History of the patties, popular burger spots across the US and more
Celebrate National Hamburger Day with a quality homemade patty
The hamburger has become one of America's favorite bites. Between quickly made fast food burgers, those made at home and at local burger joints, Americans consume nearly 50 billion burgers per year, according to PBS. The food item commonly served with fries on the side has become so popular that May 28 has become National Hamburger Day.
History of the hamburger
Popular hamburger spots around the U.S.
Homemade hamburger recipe.
1. History of the hamburger
Tracing back the origins of the burger is tricky, and there is no official account of when they were actually created. Many, including Joshua Ozersky, author of "The Hamburger; A History" believe it originated in Hamburg, Germany.
HAMBURGER CASSEROLE FOR DINNER: GRANDMA'S SUPER SIMPLE RECIPE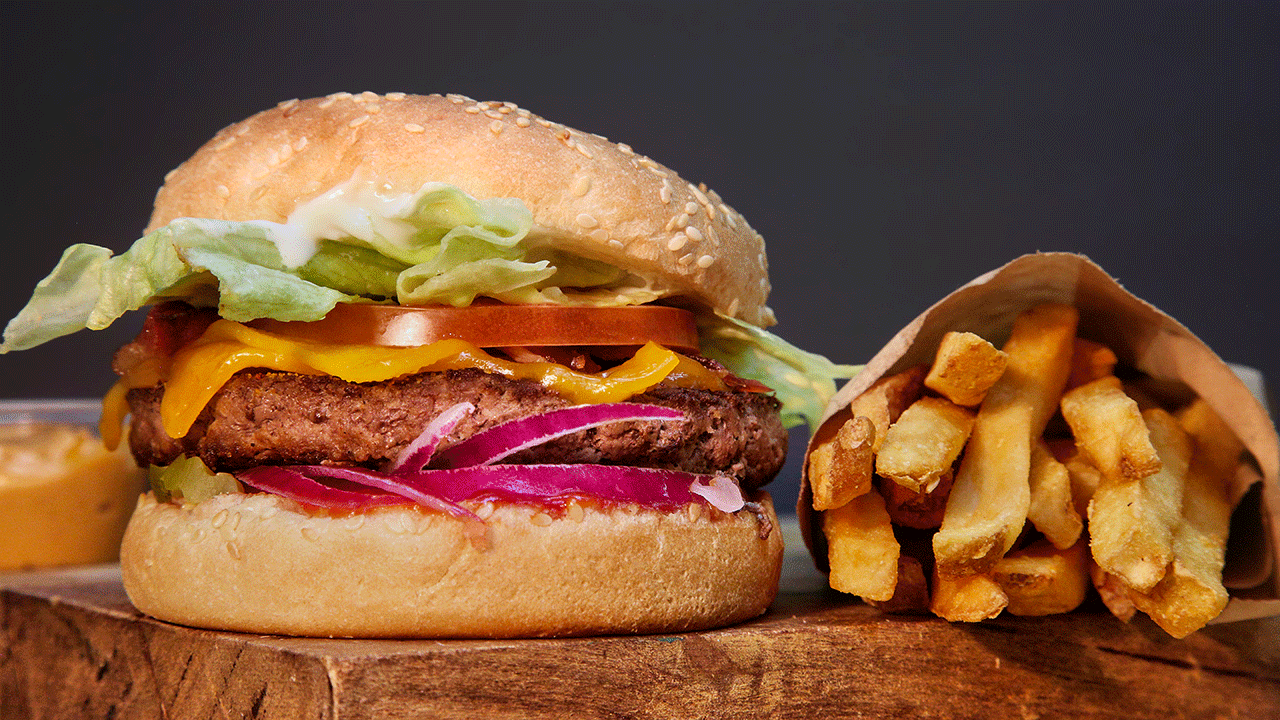 There are so many versions of the story as to how the burger came to be in the United States. Many states support different versions of the story. One popular origin story of the burger is that it was started in 1885 in Wisconsin by Charlie Nagreen, who crushed a beef meatball between pieces of bread so that customers could walk and eat, creating the burger.
Another story is that it was created in New Haven, Connecticut, in the 1900s by Louis Lassen, although his burger was placed between pieces of toast, not a bun.
There's also the story of Fletcher Davis, who claimed he brought the first burger to the 1904 St. Louis World's Fair in Missouri.
Today, a version of the burger is served in almost every restaurant you step into. They are commonly topped with lettuce, onions, tomatoes and pickles. Over the years, different variations of burgers have been created. Burgers also feature different bun options, including pretzel buns and even donuts.
Burger toppings also change depending on where you go. An egg has become a popular topping. Giant onion rings are another favored choice. You can also find some even crazier toppings like peanut butter and jelly or macaroni and cheese.
8 GREAT BURGERS FOR NATIONAL HAMBURGER DAY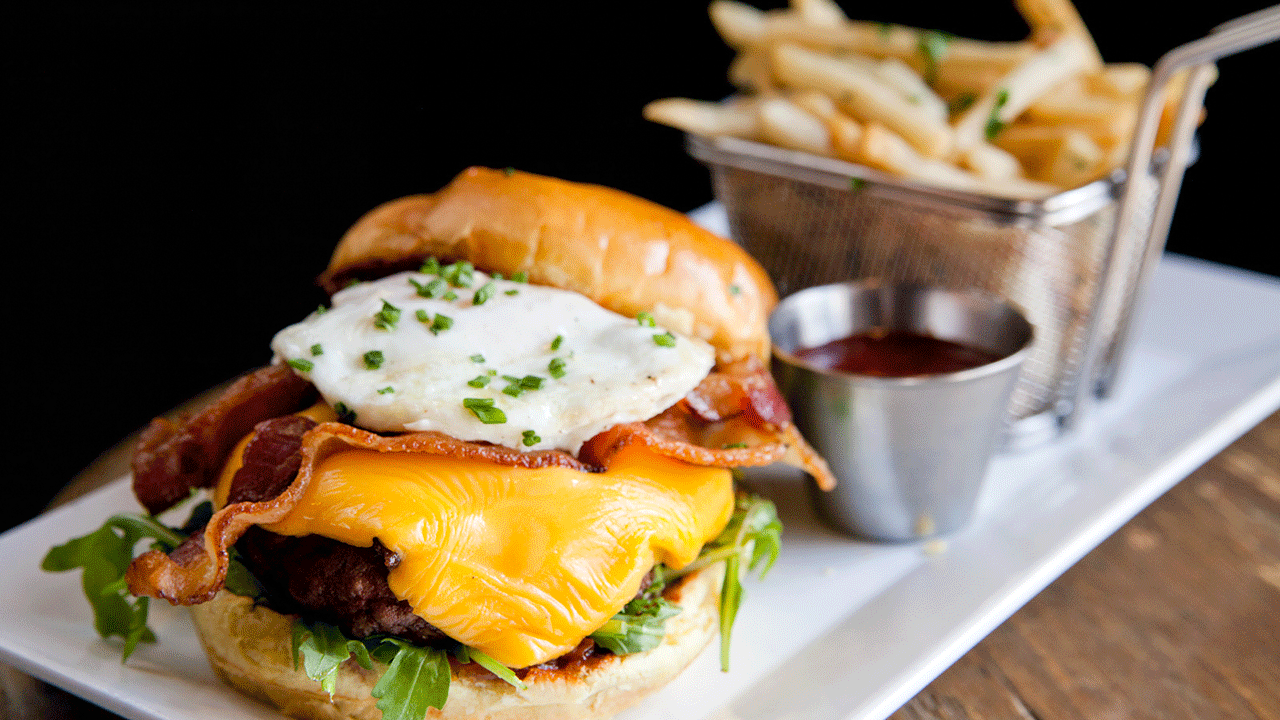 2. Popular hamburger spots around the U.S.
Finding a good burger isn't a terribly hard task, and there are burger restaurants serving up delicious versions of the classic all across the country. Many sources have cited places like 4505 Burgers & BBQ Restaurant in San Francisco, Au Cheval in Chicago, Pie 'n Burger in Pasadena, California, and Goldburgers in Newington, Connecticut, as some of the best burger spots in the country. Becks Prime in Houston, Holsteins Shakes and Buns in Las Vegas and Kuma's Corner in Chicago are also favorites.
For a quick burger on the go,
In and Out, Five Guys and Shake Shack
have developed quite the positive reputation.
If you don't feel like going out for a burger, and want to whip one up yourself, here is a recipe you can follow for a restaurant quality burger at home.
CLICK HERE TO SIGN UP FOR OUR LIFESTYLE NEWSLETTER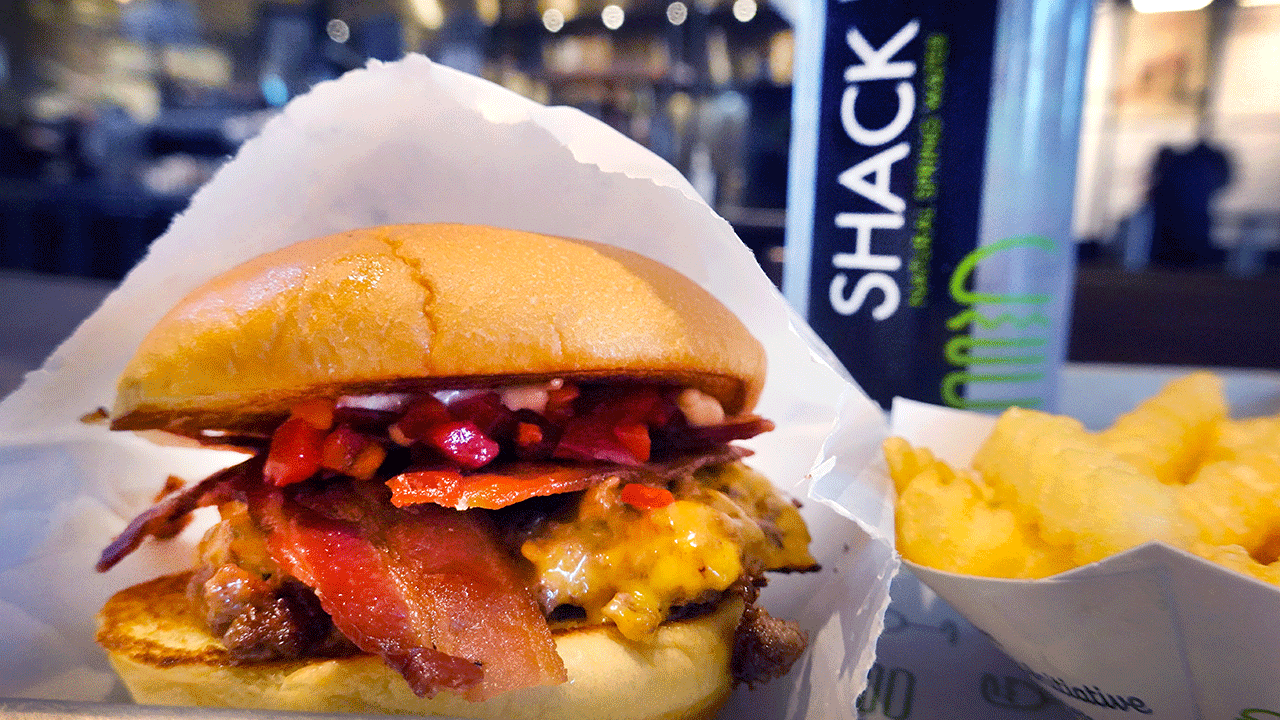 3. Homemade hamburger recipe
Ingredients for homemade hamburger:
1 pound of 80/20 ground chuck
1 pound of Wagyu ground beef
1 egg
½ cup of chopped fresh parsley
2 tablespoons of garlic powder
2 tablespoons of onion powder or ½ cup of finely chopped medium yellow onion
2 tablespoons of paprika
2 ½ tablespoons of salt
3 tablespoons of pepper
Yields 8 hamburgers
Recipe for homemade hamburgers:
When choosing the ground meat for your homemade hamburgers, there is much to consider. Wagyu is a melt in your mouth kind of beef, and sirloin will offer a very meaty flavor to your burgers. Grass-fed beef is lean and ground short rib is tender. Ground chuck comes from the front of the cow and ground beef is from all over the cow's body. There is more fat in 80/20 ground beef than 90/10, which will make your burgers juicier.
For this recipe, it's recommended that you choose ground chuck and ground Wagyu for a full-bodied, meaty flavor.
If you're using a whole yellow onion, chop the onion into fine pieces. Either chop and cook the vegetable down on the stove over butter or oil for a caramelized texture or leave it raw and add a little crunch to your patties.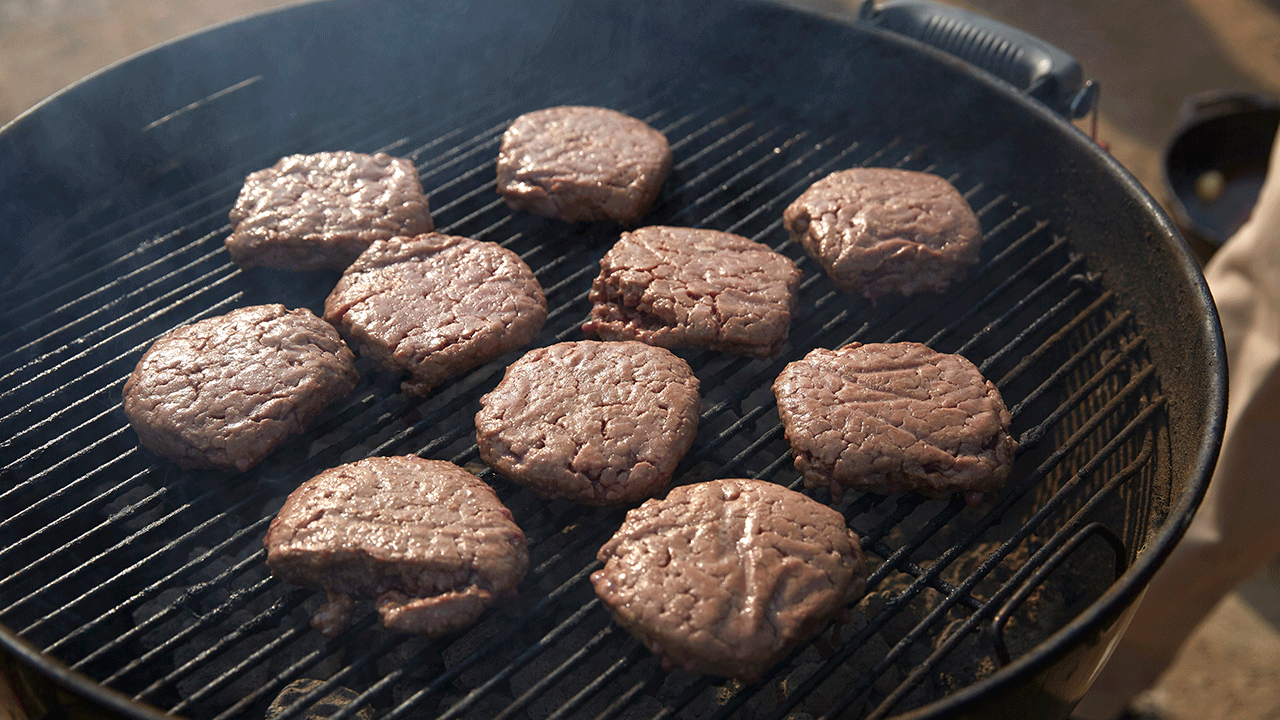 Include both kinds of ground meat, one cracked egg, onion or onion powder, chopped parsley, garlic powder, paprika, salt and pepper in a bowl and mix with freshly-washed hands until all ingredients are mixed together well.
Separate meat into 4-ounce patties and grill or cook on the stove. Serve over a hot, toasted bun with any and all toppings and condiments of your choice.