Middle school teacher issues dire warning amid claims she was forced to hide student's gender identity
Teacher Elizabeth Mirabelli tells Fox News schools are teaching students that 'manipulating others is acceptable' and they should 'lie if you need to'
A California middle school teacher who is suing school district leaders after she was allegedly told to deceive parents about students' gender identity said her Christian faith played a role in her opposition to such policies, which she believes are teaching children to be deceptive.
"It's unfortunate that I have to go toe-to-toe and stand up against a community of people that I love," teacher Elizabeth Mirabelli told Fox News Digital. "I've been there for 25 years. This is a community of people I care about, people I've served for a long period of time. And so that gives me pause to have to stand up, but I felt that I had to make that choice."
Attorneys for Mirabelli and fellow teacher Lori Ann West, both of whom taught for decades at Rincon Middle School in Escondido, filed a federal lawsuit against the school's leadership in the U.S. District Court for the Southern District of California last week after the women claimed they were effectively required to lie to parents about their children if they assumed a different gender identity in school.
The lawsuit, which was also filed against administrators with the Escondido Union School District (EUSD) and the California State Board of Education, alleged that the K-8 school district's harassment and discrimination policies mandated teachers to accept a child's transgender or gender diverse identity without hesitation and to hide it from families.
SCHOOL REQUIRED US TO LIE TO PARENTS ABOUT THEIR KIDS' GENDER IDENTITY, CALIFORNIA TEACHERS CLAIM IN LAWSUIT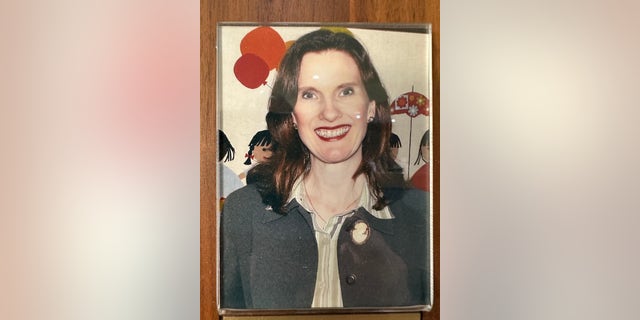 The suit also claims they were instructed to use students' preferred names and pronouns in school, but to revert to their biological pronouns and given names when speaking with their parents. Teachers were told to tell "a suspicious parent" that they were allowed only to discuss "information regarding the student's behavior as it relates to school, class rules, assignments, etc.," according to the suit.
According to a transcript of a Feb. 3, 2022 training presentation to EUSD staff about the "rights of gender diverse students" obtained by Fox News Digital, teachers were instructed that a student's "assertion is enough" to determine gender identity, and that failure to affirm it would constitute harassment. The training also claimed there is "no requirement for parent or caretaker agreement or even for knowledge for us to begin treating that student consistent with their gender identity."
Mirabelli told Fox News Digital that the policy emerged in the school district around the 2019-2020 school year and that while some of her colleagues were being disciplined if they did not comply, it was not until the 2021-2022 school year that she "personally was faced with a dilemma."
That year, several of the new students on her roster approached her to request that she refer to them with a different name and not to tell their parents. She said she had been mulling over how best to handle the situation when she discovered from the school counselor that students' names were being changed in official school records without parental knowledge or consent
KANSAS TEACHER WINS $95,000 AFTER SCHOOL PUSHED HER TO 'DECEIVE' PARENTS ABOUT STUDENTS' GENDER IDENTITY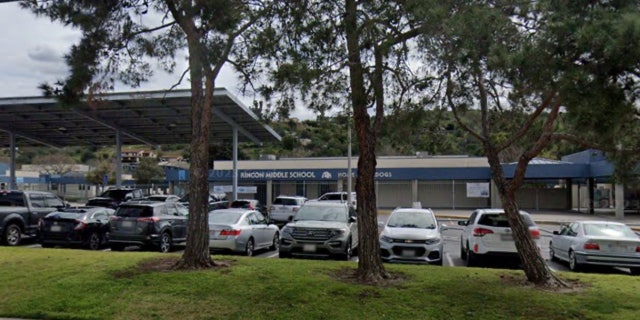 "How do educators know better than their own parents and families? Why are we taking over the welfare of these kids and decisions as personal as their given name?" she said. "I just felt that was really overstepping as a teacher, as an educator. That's overstepping our role in their lives. And then we're not allowed to tell their parents? I thought it just doesn't seem right."
She noted she has a good relationship with her students' parents, most of whom she said do not feel comfortable with the district's policies but feel "powerless to do anything."
LA SCHOOLS ADOPT 'TRANS AFFIRMING' AGENDA TO ATTACK 'GENDER BINARY
Mirabelli, who is a Catholic, said her faith played a part in how she responded to the policies, which she claims violate her beliefs. She sought a religious accommodation to avoid them, but said she was only given partial accommodation after many weeks of bureaucratic back-and-forth.
She sued on First Amendment grounds after the school allegedly flat-out denied her request to be exempt from the aspect of the policy excluding parents.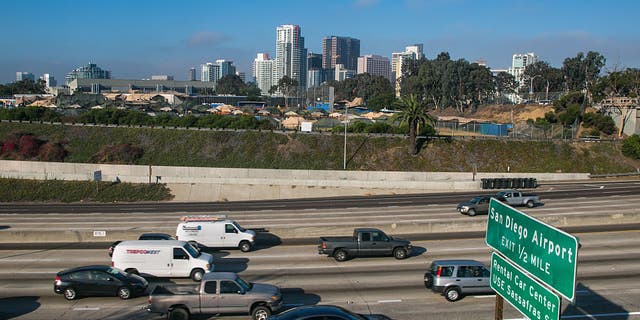 "I think we all know quite readily that lying is not something that you want to do, and it's certainly not something you want to teach to children," she said. "If I'm telling a child, 'Yes, sweetheart, you can have a whole persona here at school, but we're not going to tell your parents,' what does that teach a child?"
She said teachers who go along with such deception are weakening the bond between parents and their children, and that the message children are receiving is that "manipulating others is acceptable, and lie if you need to."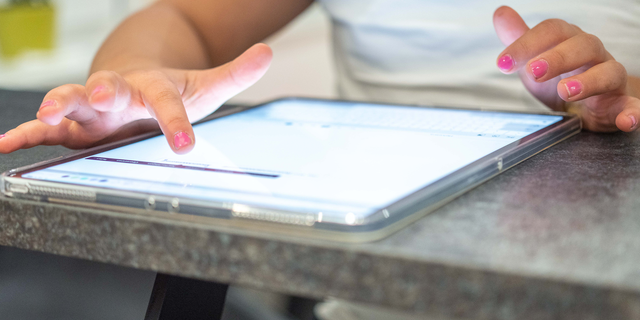 "I think people from all walks of life can understand that educators have a certain role," she said. "Our role in a free society is to prepare [students] academically, to go out and achieve their goals and dreams; to compete, to attend college. It's not to overstep those bounds."
TRANS PSYCHOLOGIST FILES BRIEF AGAINST MARYLAND SCHOOL DISTRICT HIDING TRANSITIONS FROM PARENTS: 'TERRIBLE IDEA'
Mirabelli said fellow teachers across the political spectrum have expressed support for her stand.
"The schools are normalizing and encouraging students to explore these alternate identities, but their academic progress is in the tank," Mirabelli said, adding that many students' math and reading skills are three or four years below grade level.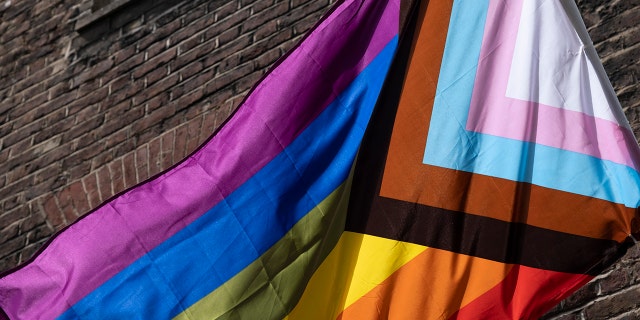 "We're affirming all these social trends, but we send them out into the world, and they can't go to college and compete because they can't access the high levels of literacy that are required to become a scientist, a doctor, a lawyer or a teacher," she said. "That's the problem. We need to go back to focusing on our job."
"The Escondido Union School District is committed to providing a safe and positive environment that enables our students to learn and actualize their unlimited potential and that empowers our teachers to excel as educators," EUSD superintendent Dr. Luis A. Rankins-Ibarra told Fox News Digital in a statement. "As part of that commitment to student learning, the District observes all federal and state laws."
CALIFORNIA ASSEMBLY PASSES BILL TO BECOME 'A REFUGE STATE FOR TRANS KIDS AND THEIR PARENTS'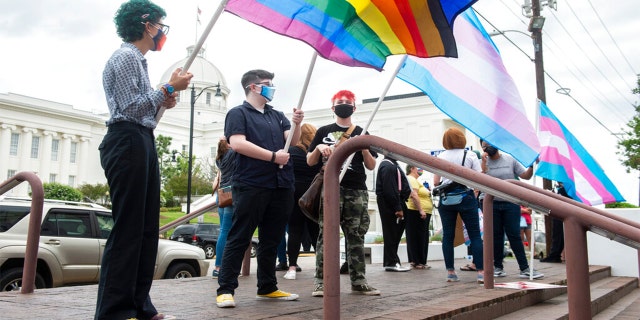 Thomas More Society special counsel Paul Jonna, who is representing Mirabelli and her colleague, said he believes their case could open the floodgates for similar cases, which he hopes will eventually rise to the Supreme Court and settle the issue at the national level.
Both Mirabelli and Jonna are confident in their complaint, which the teacher said is "grounded in law and in the truth."
Jonna said he was surprised to learn how "pervasive" similar policies have become in schools not just in southern California, but in other states. He noted the case of Pamela Richard, a retired teacher in Kansas who received a $95,000 settlement last fall following a lawsuit against the Geary County School District, whose administrators allegedly expected her to deceive parents about students' gender identity.
MIDDLE SCHOOL STUDENT ALLEGEDLY SENT HOME FOR REFUSING TO CHANGE SHIRT THAT SAID 'THERE ARE ONLY TWO GENDERS'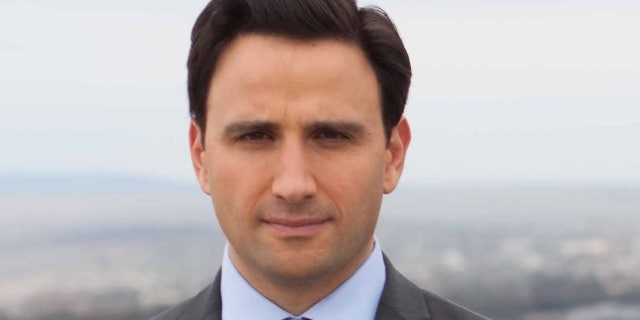 "[There's] no question in my mind, there's definitely been coordination on a higher level," Jonna said of why such policies have sprung up as far afield as rural Kansas. "I'm very interested to learn more about that. It's something that I don't know."
"But how these policies crept in school districts all across San Diego, and all across California, and probably many, many states? I'm sure that there were large, powerful organizations behind these policies, but I'm just speculating right now. I don't know, but we're going to find out," he added.