Louisiana teenager charged with murder after shooting and killing Arkansas resident during carjacking: police
Louisiana police said the victim of the alleged carjacking was in town with his wife to celebrate his 63rd birthday
A Hammond, Louisiana teenager was arrested on Saturday for allegedly carjacking and shooting an Arkansas resident getting ready to celebrate his birthday, police said.
Ladarrius Evans, 18, was arrested by the Tangipahoa Parish Sheriff's Office for allegedly shooting and killing 62-year-old Paul Holt.
The sheriff's office said in a press release that deputies responded to a report that a person was shot at the Red Roof Plus on Puma Drive in Hammond at about 8 a.m. on Saturday.
When deputies arrived, they found Holt suffering from a gunshot wound to the chest.
ESCAPED MISSISSIPPI INMATE CASEY GRAYSON FOUND DEAD IN NEW ORLEANS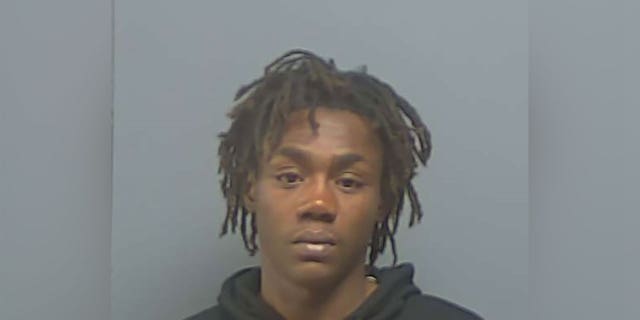 Investigators learned Holt was carjacked and shot when he and his wife were getting into their SUV.
According to the press release, Holt and his wife were approached by an armed man wearing a mask, who got into the vehicle and attempted to drive away with Holt's wife in the passenger's side.
LOUISIANA WOMAN ALLEGEDLY KILLED BOYFRIEND'S DAUGHTER, 6, LEFT HER BODY IN A BUCKET IN HER MOM'S YARD
Holt attempted to stop the masked man, later identified by police as Evans, and successfully helped his wife escaped the vehicle. But in the process, police said Evans shot Holt, who was not armed, before fleeing the scene in the SUV.
Holt was taken to North Oaks Hospital where he later died of his injuries.
Later in the day, investigators located Holt's vehicle and were able to establish Evans as the suspect.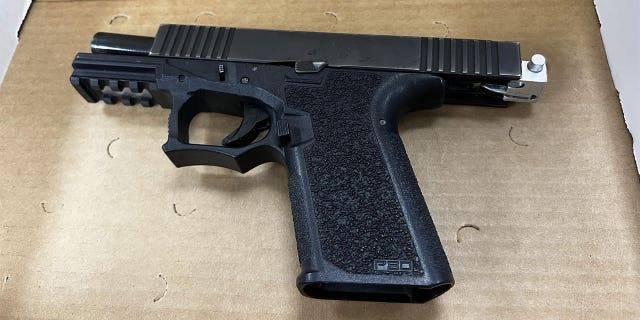 LORI VALLOW TRIAL: HEAR 'CULT MOM' AND HER SISTER SPEAK AFTER VALLOW'S CHILDREN FOUND DEAD
According to the press release, Evans confessed to the crime when he was confronted by investigators. He was also discovered to be in possession of items that belonged to the Holts, like clothing, and items he used to allegedly murder Holt and steal his vehicle.
One of the items located in Evan's possession was a "ghost gun," outfitted with a Glock switch that converts the semi-automatic handgun into a fully automatic handgun.
Evans was charged with first-degree murder, carjacking, possession of unidentifiable firearms, armed robbery with a firearm and possession of a machine gun.
He was booked into the Tangipahoa Parish Jail.
Police said Holt and his wife were in Louisiana to celebrate his 63rd birthday.