Kohl's faces shopper uproar after becoming latest retailer to market LGBTQ clothing to children: 'Disgusting'
Several bodysuits designed for newborn babies featured LGBTQ messaging
Shoppers are criticizing Kohl's after the department store became the latest major retailer to sell LGBTQ clothing for infants and young kids.
Various social media accounts posted a plethora of Pride Month merchandise, including a "Baby Sonoma Community Pride Bodysuit set" designed for 3-month, 6-month and 9-month-old kids. The outfit depicts what appears to be a lesbian couple with a dog and three children, including a young boy in a wheelchair. One of the adults in the drawing carries a progressive pride flag.
Other merchandise includes a "Love Is Love" banner, towels, bibs, candles, shorts, and pillows.
LGBT GROUPS, PROGRESSIVES FRUSTRATED WITH TARGET OVER MOVING PRIDE MERCHANDISE: 'BEYOND DISAPPOINTING'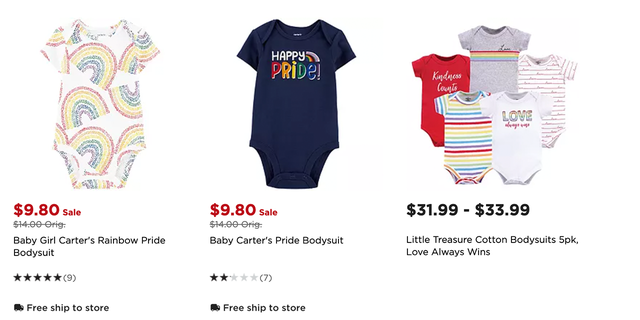 Several other clothing items can also be found, including shirts that say, "Be Proud" and "Ask Me My Pronouns."
The Pride display and associated products were initially highlighted by the Twitter account "End Wokeness," which posted pictures of several items alongside the caption, "Looks like Kohl's didn't learn a thing from Bud Lite and Target."
TPUSA contributor and influencer Morgonnn slammed the Pride merchandise in a video posted Sunday, calling Kohl's sale of LGBTQ clothing for children "disgusting" and "blatant virtue signaling" to promote "transgender ideology" to young Americans.
TARGET IN 'REAL, SEVERE DANGER' AFTER WAVING WOKE POLITICS IN CUSTOMERS' FACES, CRITICS WARN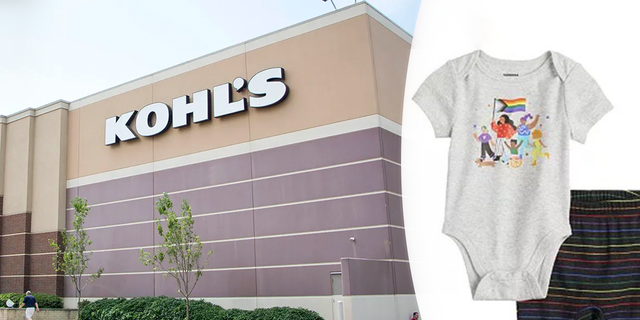 "Pride for babies at @Kohls. Why does Kohls support gay and trans people demanding validation from babies? Why do they want to associate babies with sexuality?" skateboarder Taylor Silverman asked.
Several users even called for a boycott of the company.
"Looks like another company needing Bud-lighting!" one user said.
Kohl's Corporation has seen its stock plummet over the last year, sinking by over 50% due to various worrying signs. In July 2022, the stock dropped almost 21% after the retailer revealed it had ended a potential deal to be acquired by Franchise Group and warned of a decline in sales exacerbated by a drop in consumer spending.
Kohl's did not return Fox News Digital's request for comment.
TARGET CUSTOMERS SHOCKED AFTER COMPANY FEATURES PRIDE ITEMS BY SATANIST PARTNER: DEVIL IS 'HOPE' AND 'LOVE'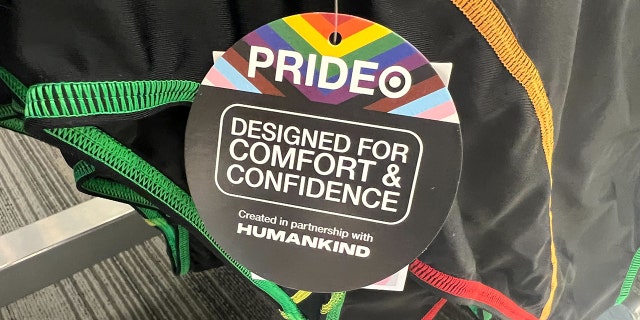 Several major American corporations recently saw substantial market share losses after marketing products promoting LGBTQ topics and influencers to younger demographics.
Just two weeks ago, Target found itself at the center of controversy after customer uproar surrounding the big box retail chain's Pride merchandise collection displayed in stores across the U.S.
Among its products available in stores include one-piece swimsuits featuring "tuck-friendly construction" and "extra crotch coverage" as well as mugs that say "gender-fluid."
A Target insider told Fox News Digital that many locations, mostly in rural areas of the South, have relocated Pride sections to avoid the kind of backlash Bud Light has received in recent weeks after using a transgender influencer in a promotional campaign.
Target's market shares have slipped more 12.6% since the furor erupted as tracked by Dow Jones Market Data Group. That amounts to nearly $10B market value.