Judiciary Republicans investigating DHS funding to NGOs providing free services for illegal immigrants
A DHS OIG report in March found that money had been misspent by nonprofits
Republicans on the House Judiciary Committee are launching an investigation into the Department of Homeland Security's funding of non-governmental organizations (NGOs) that work at the southern border and offer free services, including food and transport, to illegal immigrants -- amid concerns taxpayer dollars are being wasted and misused.
Chairman Jim Jordan, along with Reps. Lance Gooden, R-Texas and Tom McClintock, R-Calif., have written to DHS Secretary Alejandro Mayorkas seeking information, communications and documents related to federal funding awards to NGOs for food, lodging and transportation of migrants since Jan 2021. In the letter, obtained by Fox News Digital, the lawmakers note the ongoing crisis at the southern border, which is now into its third year.
"U.S. Customs and Border Protection (CBP) officials have encountered over 5 million illegal aliens along the southwest border," they say. "Nearly 2 million of those aliens have been released into the U.S. pursuant to [DHS] policy. At the same time, over 1.5 million illegal alien 'gotaways' have successfully crossed the border undetected during the Biden-Harris Administration."
The crisis has been exacerbated in recent days by the expiration of the Title 42 public health order, where agents encountered over 10,000 migrants a day across multiple days.
In anticipation of that shift, DHS announced that more funding to NGOs, including an allocation of $332 million via the Emergency Food and Shelter Program' to "assist communities receiving noncitizens released from custody as they await the outcome of their immigration proceedings."
DHS OIG FINDS MILLIONS IN AMERICAN RESCUE PLAN FUNDS MISUSED BY NGOS, GIVEN TO 'GOTAWAY' ILLEGAL IMMIGRANTS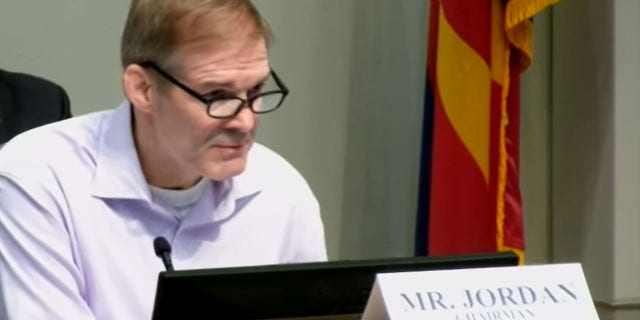 That has exacerbated ongoing Republican concerns that the DHS to NGO pipeline is being used to funnel taxpayer money into services -- including transportation -- to those coming into the U.S. illegally.
"While Americans suffer the consequences of chaos at the southwest border caused by the Biden Administration, NGOs receive hundreds of millions of taxpayer dollars through federal grants to provide free food, lodging, and transportation for illegal aliens to be released anywhere they want in the United States," the lawmakers say.
The lawmakers note a recent DHS Office of Inspector General report which found that some of the $110 million from the American Rescue Plan for migrants encountered at the southern border was misspent by nonprofits. The office found that the money was not always used consistently with guidelines, that organizations did not provide required receipts and documentation and that some did not provide supporting documentation for those to whom it gave services – including those who had evaded Border Patrol.
05-15 House Judiciary Republicans to Mayorkas on NGO funding by Fox News on Scribd
"NGOs simply tell DHS how many illegal aliens they encounter, and funding can be awarded without any documentation or receipts," Reps. Jordan, Gooden and McClintock write to Mayorkas. "Federal funding for migration-related NGOs at the border has increased dramatically at a time when federal resources for border security and immigration enforcement and local resources for emergency response and medical care have been strained to the breaking point."
HOUSE OVERSIGHT GOP LAUNCHES PROBE INTO FEMA OVER TAX MONEY GOING TO NGOS AIDING ILLEGAL IMMIGRATION
"Amid this crisis, there is also an increased risk of fraud, misuse, and abuse of funds because, due to current policies, FEMA is unable to ensure that humanitarian relief funds are not being wasted," they say.
A DHS spokesperson told Fox News Digital that the agency "responds to Congressional correspondence directly via official channels, and the Department will continue to respond appropriately to Congressional oversight."
The investigation builds on letters sent by Gooden in December, who had previewed a Republican investigation and sought the preservation of documents by the administration.
"Transparency and accountability are non-negotiable elements of our public institutions," Gooden said in a statement. "We owe it to the American people to ensure that their taxpayer dollars are used responsibly and effectively."
The probe comes as Republicans in the House have been zeroing in on the Biden administration's handling of the border crisis. Republicans have alleged that the policies of the administration -- including NGO funding, as well as reduced interior enforcement and a greater use of catch-and-release -- have fueled the crisis.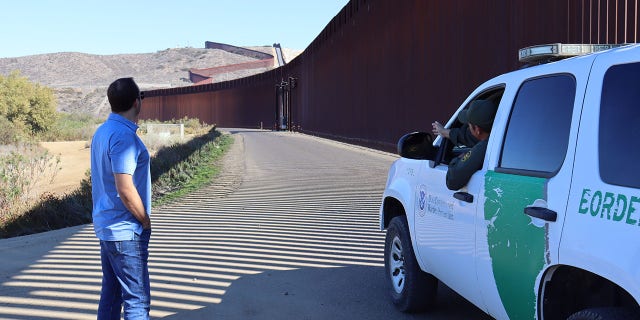 The administration has pushed back, accusing Republicans of failing to provide adequate border funding and for not passing the sweeping immigration measure it introduced in its first days in office
Last week, Republicans in the House passed their own border package that includes sweeping asylum reforms as well as a restart to border wall construction and an increase in Border Patrol agents to counter the migrant surge.
Meanwhile, this week the House Oversight Committee launched a separate investigation into the Federal Emergency Management Agency's (FEMA) administration of the EFSP, based off reports that the money is being used by NGOs "to offset expenses incurred abroad in efforts to facilitate and incentivize illegal immigration to the United States."