'Jesus Revolution' and 'The Chosen' star Jonathan Roumie gets candid about how his faith launched movie career
Roumie says 5 years ago, he surrendered his 'entire life' to God
Jonathan Roumie, who plays Jesus in the biblical TV series "The Chosen," got candid with Kayleigh McEnany about his "salvation story" and the moment that launched his movie career.
"Today is a special day," Roumie told McEnany on Friday's "Fox News Tonight." "Because five years ago today, I was literally in a pit and God sort of lent a hand and brought me out of the pit. I was broke. I was in debt. I had enough food for the day to last a day."
He continued: "And I literally, as a result of having been struggling for the previous, oh, 15 to 17 years prior trying to make it as an actor, I literally surrendered my entire life, my career, everything that I had and didn't have over to God. And that day, He blessed me with a bit of a massive financial miracle that changed my relationship with Him completely and forever."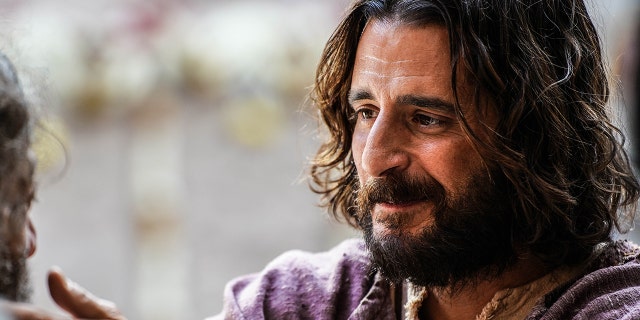 Roumie shared that "The Chosen" came into his life three months after surrendering to God.
"Everything's been different since, so today's five years to the day that actually happened."
'THE CHOSEN' FANS CRASH MOVIE SITE AFTER 'TENS OF THOUSANDS' RUSH TO PURCHASE TICKETS
Roumie told McEnany that it is "surreal" and "humbling" to play Jesus in "The Chosen."
"When I look back at all of the moments in my life that God sort of gave me these little tastes of playing this character, I realized that from the time I was a kid, from the time I was about 11 years old, this, I think, was sort of ordained for me," he said.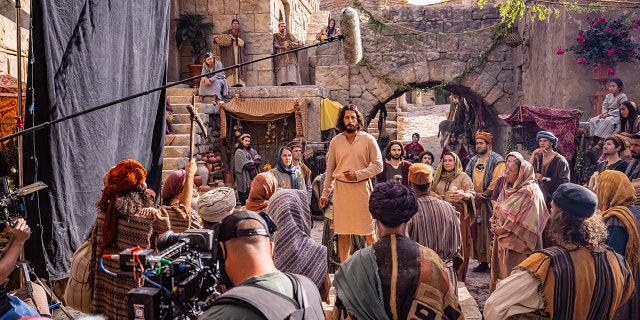 Roumie recalled watching the 1977 "Jesus of Nazareth" miniseries, and its crucifixion scene "moved" him to build his own crucifix in his backyard.
"As an 11-year-old, I, after watching this, the crucifixion, I basically built my own crucifix, processed around my backyard, doing my own sort of way of the cross, and upright through the hammer, the nails in the hands and the feet and painted the blood and reenacted the crucifixion as a kid," Roumie said. "So I guess it was — God saw something before I ever did."
NYT OP-ED WRITER CONFESSES TO LIKING 'THE CHOSEN' DESPITE TYPICALLY DISLIKING 'RELIGIOUS FILMS:' I'M 'HOOKED'
Roumie said he had "a few trial runs" for "The Chosen's" crucifixion scene and acknowledged it's something that he's "meditated" on a lot.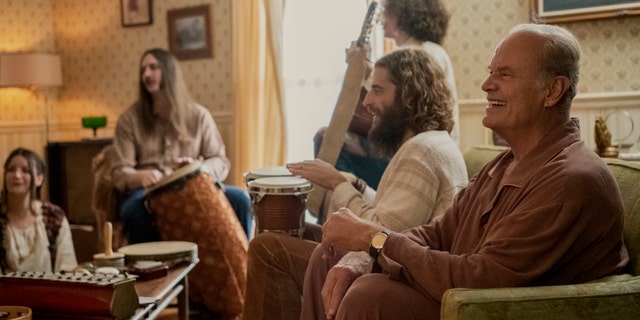 The 48-year-old actor recently played hippie street preacher Lonnie Frisbee in the record-breaking faith-based film, "Jesus Revolution."
The successful theatrical run of "Jesus Revolution" became Lionsgate's highest-grossing domestic release since "Knives Out" in 2019, according to Movieguide.
"The Chosen," which brings the gospel to life through the eyes of "those who knew Jesus," is available to stream on Fox Nation.