Fisherman captures intense footage of tiger shark attacking his kayak off Hawaii coast
Scott Haraguchi said he believes the shark may have mistaken his kayak for a seal
A man was fishing off the coast of Hawaii's Oahu island last week when a tiger shark rose out of the water and bit his kayak, according to video footage of the incident.
Scott Haraguchi, who captured the May 12 shark attack on camera, said people likely would not have believed his experience had he not recorded it.
He told KITV in Honolulu that his GoPro was on because he had just caught a fish and forgot to turn it off.
"It was incredibly bad luck, but incredibly good luck to capture it," he said.
FLORIDA GIRL, 13, SUFFERS INJURIES TO STOMACH, LIMBS DURING BULL SHARK ATTACK: 'PRETTY SCARY'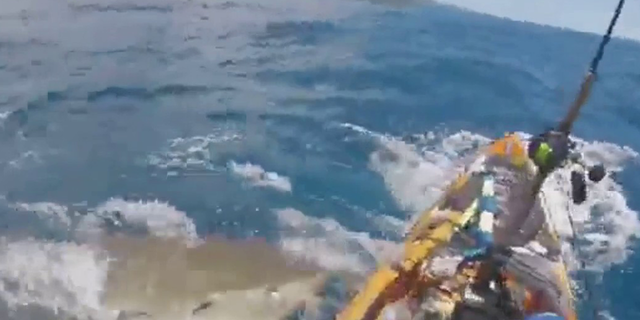 When the shark bit his kayak, Haraguchi kicked it away, initially suspecting it was another animal.
"I heard a whooshing sound that sounded like a boat heading towards me without the motor. And I looked up, and I saw the big brown thing," Haraguchi explained. "My brain thought it was a turtle. But then I got slammed by it and realized that it was a tiger shark."
PIECES OF WETSUIT, SURFBOARD FOUND AFTER SHARK ATTACK IN SOUTH AUSTRALIA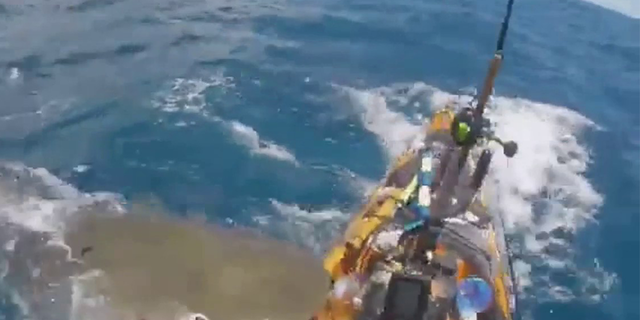 Haraguchi posted the footage of the harrowing encounter on YouTube. In the description, he shared that he initially thought the shark only rammed his kayak until he watched the clip at home.
He told Storyful that he believes the shark may have mistaken his kayak for a seal.
"A wounded, disabled seal was seen a half hour after the shark attacked me," he said. "I believe the shark may have wounded the seal, and was waiting for it to die, and came back and mistook me for the seal."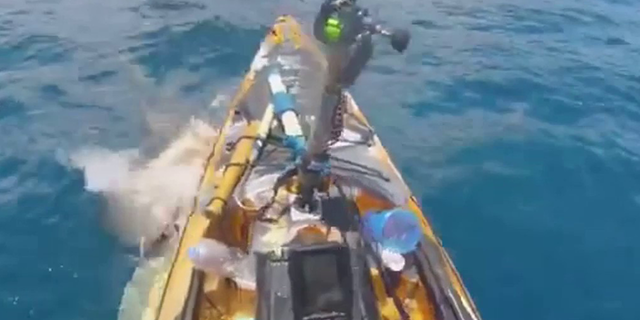 Haraguchi said he is grateful that he came out of the incident unharmed.
"I realize that life is short, time is short on Earth, so make the most of it, be nice to people, all that stuff," Haraguchi told KITV.