Fatal Army helicopter crashes occurring as pilots fly 'significantly' less than decade ago: report
Report finds flight time in Army's major choppers, including the Black Hawk, has dropped by as much as 50 percent
Army pilots are flying "significantly less" than they were a decade ago, according to a report by military.com, as the branch of military investigates a recent spate of fatal helicopter crashes.
Flight time with the Apache dropped by about 50 percent, Chinook pilots have 36 percent less time in the air, and the Black Hawk, the Army's "premier workhorse," is flying 25 percent less, according to military.com's findings.
Much of the dip in flight time has been attributed to the wind-down of the Global War of Terror, the outlet reported, but there have been several fatal Army helicopter crashes and close calls since February that prompted an Army-wide aviation stand-down in early May.
The most recent crash was a midair collision
in Alaska
that claimed the lives of three soldiers and injured a fourth on April 27.
ARMY SENDS INVESTIGATORS AFTER FATAL ALASKA HELICOPTER CRASH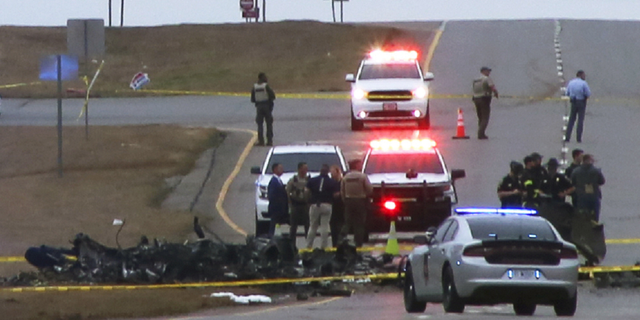 Two AH-64 Apache helicopters collided during a training mission near Healy, Alaska.
The victims were identified as Chief Warrant Officer 3 Christopher Robert Eramo, 39; Chief Warrant Officer 2 Kyle McKenna, 28; and Warrant Officer 1 Stewart Duane Wayment, 32.
MILITARY HELICOPTER CRASH IN AK INJURES 2 SOLDIERS
A fourth soldier, whose name hasn't been publicly released, was also injured in the crash.
In March, nine soldiers were killed when two U.S. Black Hawks crashed during a routine nighttime training exercise about 30 miles northeast of Fort Campbell, Kentucky.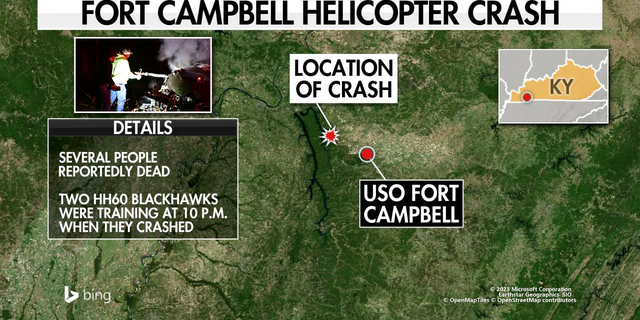 On Feb. 15, two pilots with the Tennessee Army National Guard died in a Black Hawk crash in Huntsville, Alabama, and two soldiers were injured when an Apache helicopter rolled after taking off from Talkeetna, Alaska, in the same month.
U.S. Senator Kirsten Gillibrand (D-NY) wrote a letter dated May 1 to U.S. Defense Secretary Lloyd Austin about the helicopter crashes.
US ARMY VETERAN RECALLS NIGHT 101st AIRBORNE DIVISION WAS AMBUSED BY ONE OF ITS OWN BEFORE IRAQ INVASION
"I take the responsibility we bear our service members very seriously and it is critical we make every effort to avoid these accidents," Gillibrand wrote in her letter, which included a list of questions.
"A review of rotary-wing aviation accidents will help Congress understand these incidents, as well as what resources we can provide to protect the safety of our brave women and men in uniform."
The senator asked for a response to her questions by Aug. 1.
The recent crashes in Alaska remain under investigation, according to the Army.