Enes Kanter Freedom blasts Elon Musk over Twitter restricting content in Turkey: 'Bowing down to dictatorship'
'I don't want to hear about him talking about free speech ever again,' Freedom said of Musk
Ex-NBA star Enes Kanter Freedom blasted Elon Musk on Monday over Twitter restricting access to some accounts in Turkey ahead of the presidential election and said Musk was "bowing down to a dictatorship."
"CNN This Morning" host Kaitlan Collins asked Freedom about the controversy amid the close Turkish electoral contest in his home country.
"I don't want to hear about Elon Musk talking about free speech ever again. He is literally bowing down to a dictatorship. The Turkish government called Elon to pretty much tell them if you don't ban couple accounts that we're going to shut down the whole app in Turkey. And he picked business and money over his morals and principles. So I don't want to hear about him talking about free speech ever again. And that actually plays a very important role because there are many journalists around the world that is critical for the election. He was wrong for that, for sure," Freedom said.
Freedom, a Turkish-American basketball star, has been very critical of Turkey's human rights abuses under Recep Tayyip Erdogan's government.
ENES KANTER FREEDOM SAYS NBA 'RUN BY CHINESE DICTATORSHIP' AFTER EXCLUSIVE RECORDINGS SURFACE
Twitter announced on Friday that it would be restricting some content in Turkey "to ensure Twitter remains available" in the country.
"In response to legal process and to ensure Twitter remains available to the people of Turkey, we have taken action to restrict access to some content in Turkey today," Twitter's Global Affairs account tweeted.
Musk defended the company's decision as well.
"The choice is have Twitter throttled in its entirety or limit access to some tweets. Which one do you want?" Musk said.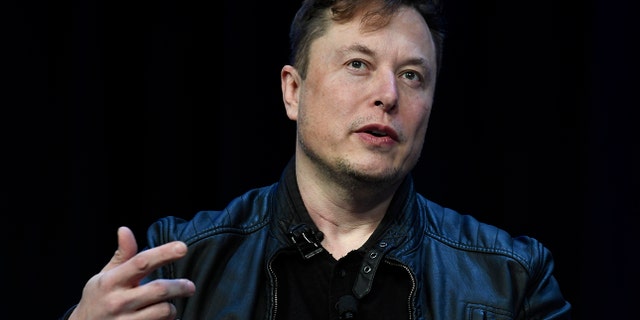 ENES KANTER FREEDOM TO BE PRESENTED WITH INAUGURAL 'MAYOR'S FREEDOM AWARD' IN UTAH CITY
Erdogan and the Turkish government
placed a bounty
worth up to 10 million Turkish lira, or $500,000, for his capture, Kanter revealed in January.
"You know, I'm not the only one. There are so many journalists, academics, professors and celebrities on that list," Freedom said at the time, reacting to the news.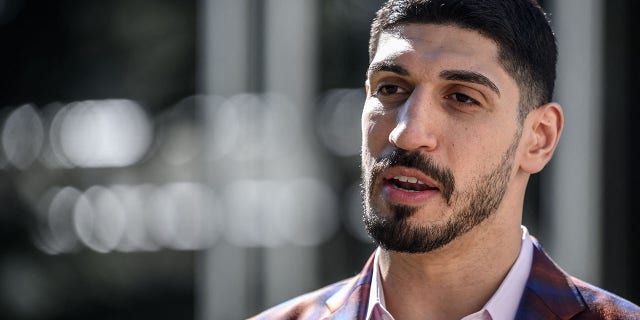 Early results for Turkey's election showed support for Erdogan dipped below the majority required to win, signaling a likely runoff later this month.
With more than 90% of ballot boxes counted Sunday, Erdogan had just under 50% of the vote, according to the state-run Anadolu Agency. His main challenger, opposition leader Kemal Kilicdaroglu, had 44.4% as the gap between the two shrank. The Wall Street Journal reported that they appear to be headed for a runoff and both have declared they're ready for it.