Denise Austin, 66, says she's been doing 30-minute workouts for 40 years: 'If you rest, you'll rust'
The fitness pioneer, mother of SI Swimsuit model Katie Austin, recently went viral for wearing her '90s swimsuit
Denise Austin has been doing 30-minute workouts for 40 years – and the 66-year-old said it's the secret behind her youthful appearance.
The fitness instructor has had a decades-long career helping people lose weight at home, selling more than 24 million exercise videos and DVDs. She also authored 12 books and starred in a longtime TV show on fitness.
Austin told Fox News Digital that being a busy mom of two daughters inspired her over the years to come up with half-hour routines that can be done without heading to a gym. Most recently, the star went viral after modeling the same pink swimsuit she wore in the '90s.
"That's right – I have been doing 30-minute workouts for 40 years," she said. "I truly believe that in 30 minutes you can get in everything. So some days of the week, I do 30 minutes worth of cardio to burn fat, to work on [my heart] – it is a muscle. And then on the other three days, I do 30-minutes of toning and stretching to keep [my] abs strong… to keep the body strong, toned and firmed up."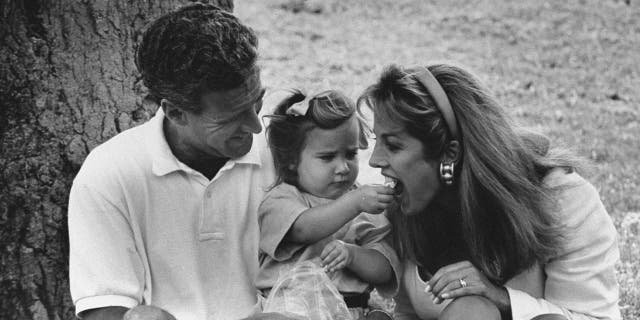 "We have found through research [that] shows 30 minutes most days of the week is a great amount of time to get a great workout," she shared. "It could be 30 minutes of outdoor walking… So there's no excuse. When the kids were little, I used to wake up before [they] got up. Before I cooked them breakfast and sent them off to school, I'd get it done… Sometimes I'd get it done in the morning or, throughout the day I'd do 10 minutes. You could do three 10-minute workouts. You could [do] an accumulation of 30 minutes in a day and that's great too."
"Whatever you can do, just try it," she said. "Just starting with 10 minutes of walking is fabulous. You'll feel so much better."
DENISE AUSTIN'S SI SWIMSUIT MODEL DAUGHTER SAYS 66-YEAR-OLD MOM IS 'ALL-NATURAL'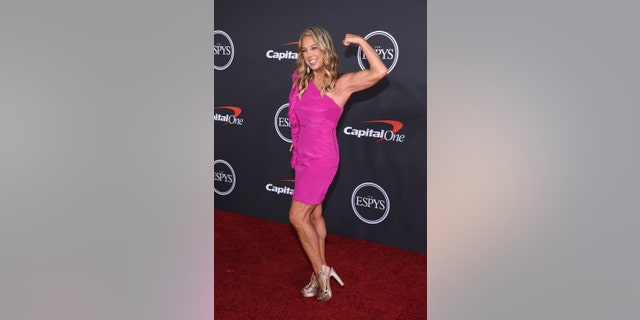 Austin has her own app, which features hundreds of 30-minute workouts, but she said just setting aside a yoga mat, light weights and a resistance band are all you need to get started with any routine.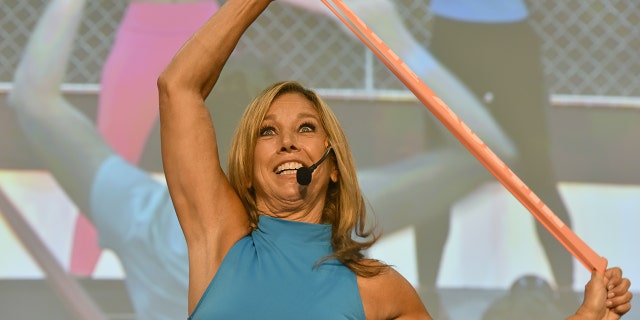 "You could do yoga, you could do Pilates, you be weight training, you could be walking, you could do a little kickboxing, you could even do my old-fashioned retro aerobics that I still love," she explained. "There's something out there for everyone. And 30 minutes is all you need to feel so good. It's a wonderful feeling of self-accomplishment. You overcame procrastination… Even some nice outdoor stretching on a beautiful day could be great to get moving. I exercise because I want to feel good and I find that 30 minutes is a perfect amount of time to feel energized and get that metabolism revved up."
Austin admitted she was stunned that her favorite bubblegum pink one-piece still fits decades later.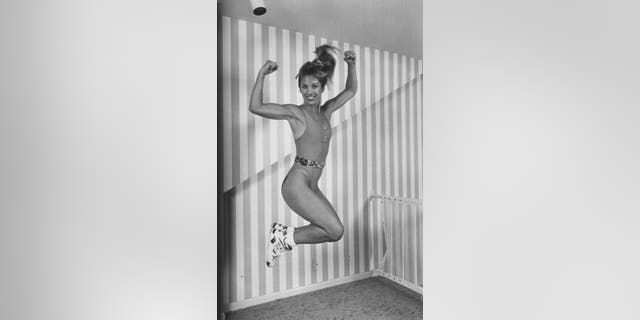 "I've had it from back in the day when I filmed my exercise TV show," she said. "I've been opening up different boxes and finding all these great retro workout clothes that I used to wear. My daughters love them because it's in right now."
"I started to put them on, and I was like, 'Yay, they still fit!'" she gushed. "So I said, 'What the heck?'… We took a picture at the beach just for fun and I did a then and now [on social media]."
While summer is nearly here, Austin insisted it's never too late to kick off new health goals to look and feel better. She described how it's the perfect time to stock up on "the rainbow of beautiful fruits and vegetables" that are in season.
CLICK HERE TO SIGN UP FOR THE ENTERTAINMENT NEWSLETTER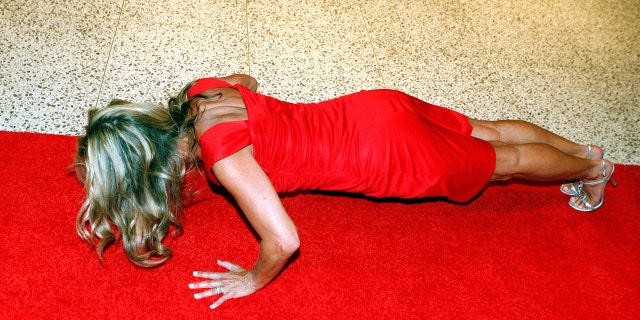 "You've got to have good nutrition, good exercise and a good attitude," said Austin. "… I eat well 80% of the time and I have my treats 20% of the time… Even if you haven't exercised in years, that's OK. Start small with just 10 minutes – you'll feel a big difference. The energy will start to flow, and you'll start to have a good mindset… For the summer, I love to do exercises that target the triceps [to wear] sleeveless blouses… My other favorite is a mini-squat. A lot of people… 50 and older, have knee and hip issues. So a mini-squat is great for your behind and your legs."
"If you rest, you'll rust," she added.
Austin noted that on Sundays, she likes to dedicate herself to walking. She'll call her sisters, girlfriends or daughters to see who will join her. And through catching up, the time passes quickly, she insisted.
"Walking works your whole body," she said. "I tell people to pump those arms, really get the most out of your walk. You can also walk as fast as you can. It's much easier on the body than running, so it's a great way to get in shape. I think walking is one of the easiest ways to just get out there and that's what summer is all about. Find a friend or grab your honey bunny like I do… It's a wonderful way to get more spirit in your body. And it's so important to feel good both mentally and physically."
Austin said those 50 and older should start small and work their way up to avoid hurting any joints. She noted walking is the easiest way to jumpstart any health goals. And low-impact routines are just as effective.
"Each time you can go a couple of minutes longer," she said. "So there's always something you can do to improve. But honestly, if you can work out at least three days a week, that's awesome. I try to work out most days of the week. I get in about six days now. I like to use Sundays for more fun things like pickleball with my family or things like that."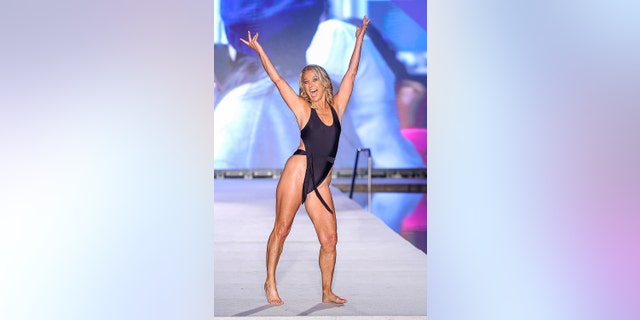 To start, Austin recommended creating a workout schedule and setting reminders to keep yourself in check. Exploring various fitness apps and free YouTube interviews also makes it easy to explore different classes without breaking the bank. She also recommended calling up a friend to join you to make it extra fun.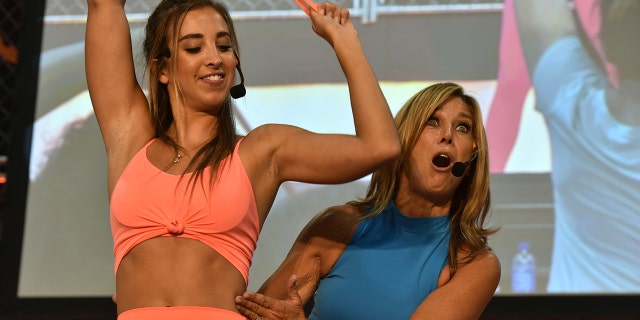 "If you get your friends to come over and help get you going, it will get you more motivated, I promise," she said. "That's what I love to do – motivate people to get off the couch and do something healthy for themselves… I'm also a big believer in balance. I don't overdo anything. To me, 30 minutes is moderation. And I try to do different types of workouts to get my muscles to be surprised and not on a plateau. I truly believe in a little bit of three things: some cardio, some toning and some flexibility. All three are important in keeping your body well-balanced. And I think that has helped me through the years."
Currently, Austin has a new magazine available on newsstands called "Fit Over 50," which features her favorite tips and tricks.
"I do cheat a little every day," she chuckled. "I'm a big believer in eating well 80% of the time and having your treats 20% of the time. I don't wait for one day to blow it all…. Over the weekend, of course, I love ice cream… I will treat myself to a little something, but I do like healthy foods… And as I age, I eat a little differently too. I add more salmon… some avocados and olive oil for your hair and skin. And eating healthier helps you sleep better, which is important for your exercise… I believe in balance and moderation. I just don't overeat."
Austin insisted that like everyone else, there are days when she doesn't feel like moving – and that's also OK.
"I'm not a fitness nut," she laughed. "I don't beat myself up. I do enjoy some days just lying on the couch and watching Netflix. But the next day, I will go for my walk and get back on track. Don't get upset – just do something the next day to feel ready again… Get back up again – you can do it."