Dark-skinned Jesus on stained-glass church window from 1870s prompts debate on Christ's race
The window was rediscovered when the shuttered Rhode Island church was turned into a residence
A stained-glass window depicting Jesus Christ as a person of color is prompting scrutiny into the role of race, slavery and gender in 19th-century New England.
The window, which adorns St. Mark's Episcopal Church in Warren, Rhode Island, shows Jesus with dark skin while he speaks to a dark-skinned Samaritan woman at a well.
Another scene in the 12-feet tall, five-feet wide window shows Jesus speaking with Martha and Mary before the raising of Lazarus from the dead.
The window was installed in 1878 while the U.S. was still reeling from the aftermath of the Civil War and the ensuing work of Reconstruction, which ended a year before. The church building closed in 2010.
ART IN EUROPEAN PARLIAMENT SHOWS JESUS WITH GAY 'SADOMASOCHISTIC SLAVES,' SPARKING OUTRAGE: 'DISGUSTING'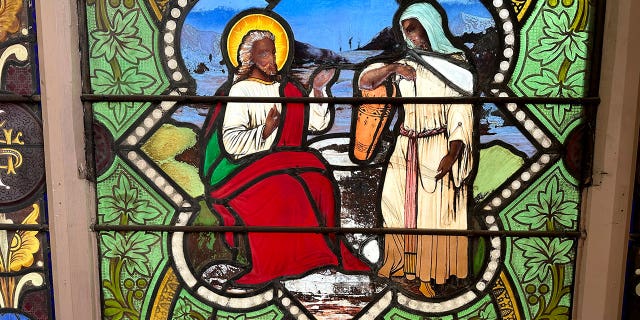 Virginia Raguin, an expert on stained-glass art who also serves as a professor of humanities emerita at the College of the Holy Cross in Worcester, Massachusetts, noted it is the only stained-glass depiction of a dark-skinned Jesus from that era of which she is aware.
"This window is unique and highly unusual," she said. "I have never seen this iconography for that time."
"Both stories were selected to profile equality," Raguin also said, observing the window shows Jesus interacting with women as equals.
Fashioned by the Henry E. Sharp studio in New York, the window was mostly forgotten until it was rediscovered when Hadley Arnold and her family purchased the church to convert it into a home after it closed in 2010 after 180 years.
"The skin tones were nothing like the White Christ you usually see," said Arnold, who noticed the dark-skinned depiction when she had the windows removed to replace with clear glass.
CAMBRIDGE DEAN DEFENDS SERMON ABOUT JESUS' 'TRANS BODY,' 'VAGINAL' SIDE WOUNDS BLASTED AS 'HERESY'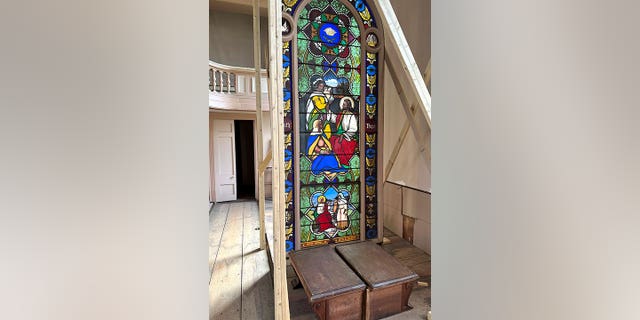 Scholars are reportedly studying the potential intentions of the artist and Mary P. Carr, the woman who commissioned the window in memory of her aunts who married into families involved with the slave trade.
Arnold said the intention of the artist remains unclear.
"Is this repudiation? Is this congratulations? Is this a secret sign?" she asked, adding that she feels uncomfortable saying the window depicts a Black Jesus and prefers to say it shows him as a person of color from the Middle East.
Arnold noted that the window was made during the administration of former President Hayes after the Compromise of 1877, which settled a disputed presidential election and effectively ended a Reconstruction-era push to guarantee formerly enslaved Black Americans full civil rights.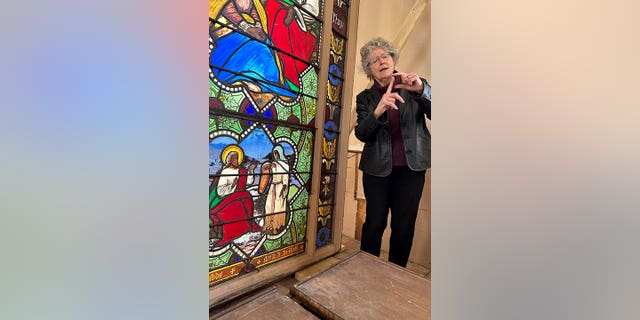 "We don't know, but it would appear that she is honoring people of conscience, however imperfect their actions or their effectiveness may have been," Arnold said of Carr. "I don't think it would be there otherwise."