California leads blue state charge against Florida restrictions on transition surgeries
California AG says the Florida rule 'targets a vulnerable population seeking health care benefits'
California Attorney General Rob Bonta is leading several Democratic-led states in a fight against Florida's newly enacted rule that prevents health care providers from billing the state's Medicaid program for transition surgeries and puberty blockers for kids and adults.
Last August, Florida's Agency for Health Care Administration (AHCA) added new language to Medicaid program rules stating that it would not cover services for the treatment of gender dysphoria, including sex reassignment surgery, puberty blockers or hormone therapies.
AHCA decided those services were "not consistent with generally accepted professional medical standards and are experimental and investigational with the potential for harmful long-term effects."
The rule took effect Aug. 21, 2022, and was immediately met with a lawsuit from LGBTQ rights groups. This week, Bonta, a Democrat, weighed in on the court case in a briefing filed with other states.
FLORIDA BANS MEDICAID USE ON GENDER-AFFIRMING TREATMENTS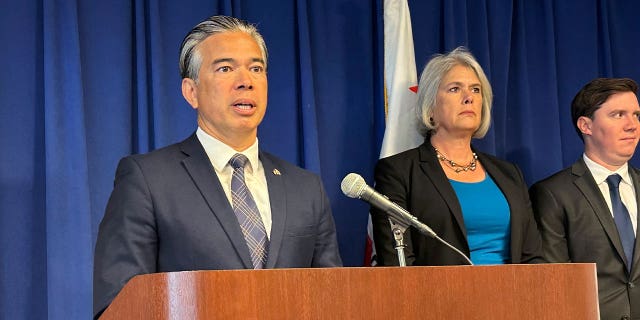 "Plain and simple: Gender-affirming care is health care," Bonta said a statement Monday.
"The Florida rule targets a vulnerable population seeking health care benefits that they are eligible for under federal law. Transgender Americans, like all Americans, are entitled to access to medically necessary care. I join my fellow attorneys general to ensure transgender rights to health care are protected and fully available. California will not back down in the face of discrimination, wherever it occurs."
The amicus brief filed by the blue state top cops argued the U.S. District Court for the Northern District of Florida should reject the Florida rule that categorically excludes Medicaid health care services to people who are diagnosed with gender dysphoria.
FEDERAL JUDGE ORDERS FLORIDA AGENCY PROVIDE PROOF TO SUPPORT MEDICAID BAN ON GENDER AFFIRMING CARE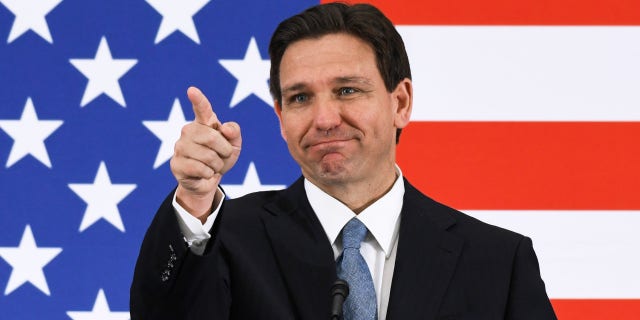 The AGs argue that "discrimination against transgender people causes tangible economic, emotional and health consequences."
Bonta was joined by the attorneys general of Delaware, Illinois, Maryland, Massachusetts, New York, Oregon, Rhode Island and the District of Columbia.
In its report, the AHCA said it followed "available medical evidence and the assessment of five medical experts, including health care researchers who studied the quality of the evidence relied upon for 'gender-affirming' care," to inform their decision.
HEALTH ORGANIZATIONS TRY TO DELAY DEPOSITIONS EXPLAINING POLICIES ON GENDER-TRANSITION CARE FOR MINORS
In a six-page order issued in February, Judge Robert Hinkle said the state agency must hand over any communication between the AHCA and those experts as they were an "essential part" of the rulemaking process.
AHCA lawyers had argued that "while the desired documents were created for rulemaking purposes, they were also intended for use in litigation they knew would follow the adoption of the rule, making them protected documents by law," The Hill reported.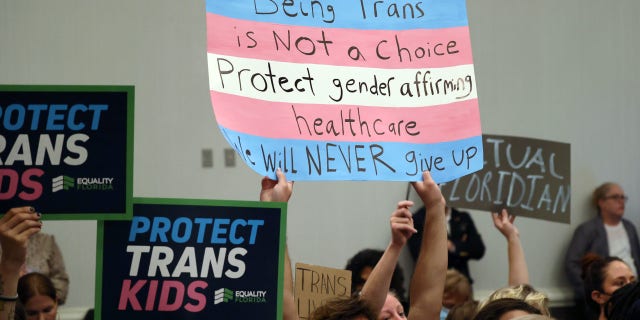 But the federal judge rejected this argument.
"Either the experts were retained to assist in an honest evaluative process — in which event their communications were not within work-product protection — or the rulemaking process was a sham and the real goal was to prevail in the anticipated litigation — a possibility the defendants could embrace to win the discovery battle only by acknowledging that the rulemaking process was fatally flawed, or nearly so," the outlet cited the judge as saying.
When the ban went into effect, the AHCA shared with Fox News Digital statistics revealing a 270% increase in children on Medicaid receiving puberty blockers from 2017-2021, a 63% increase in children receiving behavioral therapy to treat gender dysphoria and a 166% spike in youth taking testosterone for dysphoria, all in the same time period.