California border officials seize more than $38 million worth of meth tucked inside shipment of kale
The methamphetamine found at the Otay Mesa Cargo Facility weighed nearly 5,800 pounds
Border officials at the Otay Mesa Cargo Facility in California seized more than $38 million worth of methamphetamine on Saturday found hidden inside a shipment of kale.
U.S. Customs and Border Protection (CBP) announced Wednesday they detained the driver, 34, for an alleged narcotics smuggling attempt after they extracted 268 packages within the vegetable shipment. The narcotics weighed 5,788.41 pounds.
A test confirmed the narcotics were methamphetamine, which has an estimated street value of $38,070,910, CBP said.
"The collaborative effort of our CBP officers to achieve a common goal is remarkably inspiring," said Rosa Hernandez the Port Director for the Otay Mesa Cargo Facility. "Our officers exemplify this every day as they dedicate themselves to protecting and serving their communities with unwavering commitment and outstanding work."
US BORDER PATROL CHIEF RAUL ORTIZ, WHO HAS LED BORDER ENFORCEMENT SINCE 2021, IS RETIRING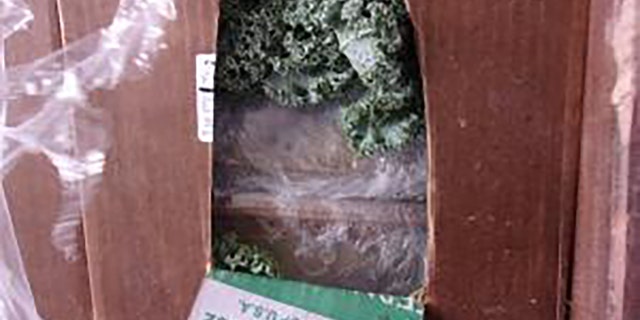 On Saturday, an initial inspection prompted a CBP officer to refer the tractor-trailer for further examination. The drugs were then found, and CBP officers subsequently seized the tractor and trailer, CBP said.
The incident took place at approximately 12:08 p.m.
MAYORKAS TOUTS RECORD-HIGH FENTANYL SEIZURES AT SOUTHERN BORDER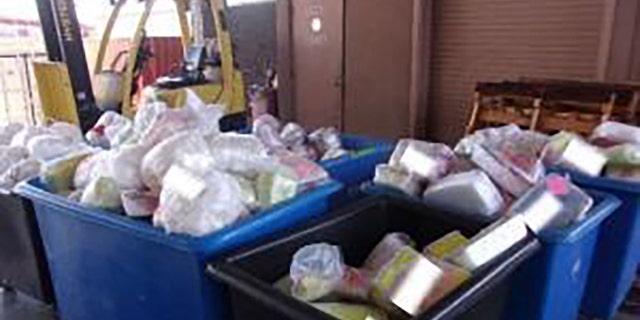 Separately, on Saturday, CBP personnel at Hidalgo International Bridge in Texas seized $1.7 million in cocaine aboard a commercial bus.
"Our frontline CBP officers remain dedicated to our border security mission and seizures like this one underscore that commitment to the mission," said Port Director Carlos Rodriguez of the Hidalgo/Pharr/Anzalduas Port of Entry.
FENTANYL SEIZURES AT THE BORDER CONTINUE TO SPIKE, SHATTER RECORDS IN 2022
He added: "Our officers continue to utilize an effective combination of experience, technology and canines to zero-in on hard narcotics loads that try to blend in with regular traffic."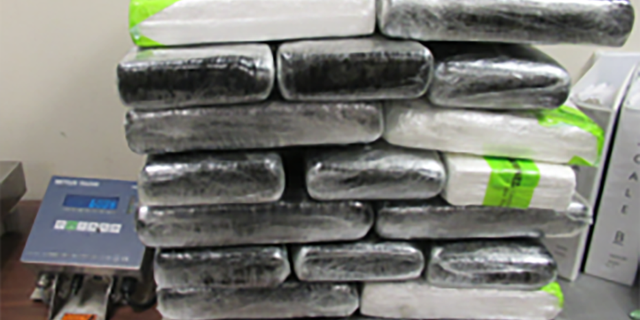 Officers found 50 packages of alleged cocaine during a non-intrusive inspection system examination. The packages weighed more than 130 pounds CBP said.
The narcotics have a street value of $1,767,926.
CBP seized the narcotics and Homeland Security Investigations are investigating the incident.