Cali crime surge comes after liberal reforms, but few supporters ready to defend changes
Critics of Prop 47, 57 say it has had direct effect on crime crisis across California
Prominent liberal supporters of two high-profile California criminal justice reform ballot measures promoted as a benefit to public safety remained largely silent when asked by Fox News Digital about surging crime gripping the Golden State.
California Democrat Gov. Gavin Newsom and Facebook founder Mark Zuckerberg didn't respond to multiple requests for comment on their past support of either Propositions 47 or 57 in California amid ongoing concerns the measures have made the streets less safe, causing some residents to move to other states.
Additionally, Fox News Digital reached out to former state Sen. President Darrell Steinberg, billionaire climate change activist Tom Steyer and the AFL-CIO but did not receive a comment as to their support of those measures.
Prop 47, passed by California voters in 2014, turned "non-violent" felony property crimes like commercial burglary, possession of stolen property and grand theft to misdemeanors, turned simple drug possession from a felony into a misdemeanor, and allowed for resentencing of individuals in prison for those crimes.
CALIFORNIA IS RUN BY POLITICIANS WHO ARE '100% PRO-CRIMINAL,' 30-YEAR LAW ENFORCEMENT VETERAN SAYS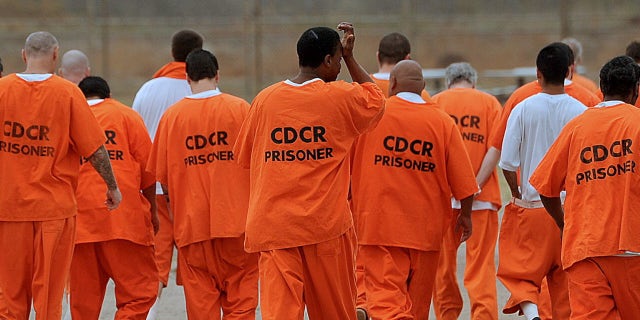 The measure was supported by then-Lt. Gov. Newsom and co-authored by then-San Francisco District Attorney George Gascon. The latter defended his support in a San Francisco Chronicle article in 2018, saying he was "proud" of the measures and argued that his state is "no longer warehousing those addicted to drugs in our jails and prisons."
Prop 57, supported by Newsom, Gascon and at least $1 million in funds from Zuckerberg in 2016, increased the chance of parole for many supposedly nonviolent offenders and ensured that thousands of prisoners previously sentenced under the state's "3 Strikes Law" could seek parole based on good behavior in an effort supporters said would reduce prison overcrowding.
Roughly a decade after the two propositions were enacted, California finds itself mired in a situation in which crime is surging, violent criminals are released from prison early, and videos have gone viral on social media of looters brazenly walking out of stores with merchandise, leading to some prominent retail locations to close their doors.
CALIFORNIA SAW INCREASE IN KILLINGS, VIOLENT CRIME IN 2021, ACCORDING TO RELEASED REPORT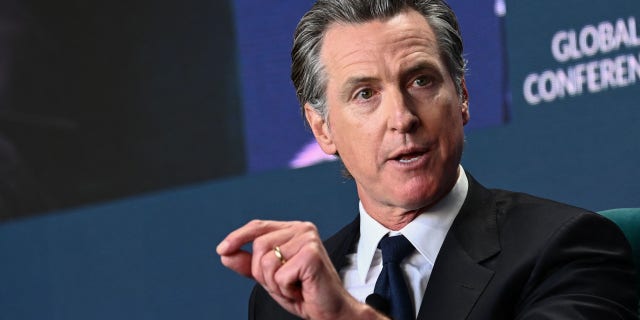 Polling last year around election time showed that two out of every three Californians said crime was a "big problem" for them, and now many law enforcement officials are publicly saying that a lot of these criminal justice measures are making their jobs harder.
"Legislative changes over the past decade, including AB109, Prop 47 and Prop 57, have made it increasingly difficult to ensure the safety of our citizens, but that does not stop our tireless efforts to do so," Riverside Police Chief Larry Gonzalez said.
While some Democrat politicians have pointed to statistics they say show crime is not rising, Californians have left the state in record numbers, with many citing crime is a major reason why.
CALIFORNIA LOSES 500,000 RESIDENTS IN 2 YEARS AS AMERICANS FLEE HIGH COSTS, COVID RESTRICTIONS
"I mean, this is out of control," Tony Hall, a former city councilman and business owner in San Francisco, told Fox News Digital this week. "Anybody who says it's not is not in touch with the real world. And we have a lot of elected people here that are telling us 'no.' The level of crime that we are experiencing in San Francisco is not unlike any other spot in the country. False, totally false."
Violent crime in San Francisco soared as much as 80% earlier this year and was evidenced by a recent poll that showed only 17% of riders on the city's public transit system feel safe and 73% wanted to see more police on the trains. Los Angeles has also seen an increase in many categories of crime in recent years, including a 24% spike in serious crimes such as aggravated assault, murder and rape on public trains and buses in 2022.
Only about two dozen crimes in California are considered "violent felonies" because of various criminal justice reforms in the state, which means that felons like Smiley Allen Martin have been able to serve less than half their sentences. In Martin's case, has was freed last year under Prop 57 reforms after serving time for punching a girlfriend, dragging her from her home by her hair and whipping her with a belt.
Shortly after his release, he was arrested again in connection to a mass shooting that left 12 people injured and six dead.
The office of Gascon and former California Gov. Jerry Brown were the only two supporters of either Prop 47 or 57 to defend them. In a statement to Fox News Digital, Gascon's office argued that both "have improved the safety of California residents."
"These propositions were supported by the voters of California and reflect their desire to see reform in the criminal legal system," Gascon's office said. "The California Department of Corrections and Rehabilitation released a report showing that after voters approved Prop 57 in 2016, fewer people committed crimes after incarceration. Even in the first year, the number of people successfully reentering their communities without additional convictions increased by three percentage points to 55.4%. Recidivism rates have also decreased as a result of Prop 47."
WEST HOLLYWOOD HIRES MORE POLICE AMID CRIME FEARS YEAR AFTER SLASHING STAFFING, HIRING UNARMED 'AMBASSADORS'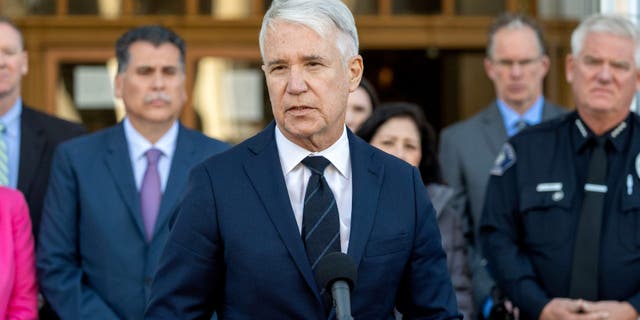 Gascon's office cited a Public Policy Institute of California study that showed lower reconviction rates and said "commonsense reforms mean less crime on our streets."
Gascon's office also argued that California is less dangerous than many red states across the country.
"The facts show that even the most conservative, tough-on-crime states have a higher rate of violent crime, especially murder rates, than progressive states like California. This is according to nonpartisan studies," Gascon's office said. "The Prop 47 threshold that set the dollar amount by which theft can be prosecuted as a felony to $950 to adjust for inflation is one of the toughest thresholds in the nation. Conservative states like Texas and Wisconsin have a much higher threshold of $2,500. Many states are at $2,000. People who commit theft in California, where reforms are taking place, face stiffer penalties than in many conservative states."
LA FATHER FIGHTS BACK AFTER BURGLAR STEALS $25,000 FROM HIS HOME BUSINESS: 'I'M GOING TO KILL YOU'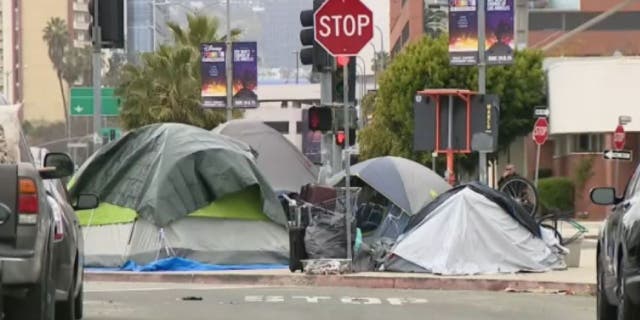 A spokesperson for Brown, a supporter of Prop 57, said the former governor "continues to support commonsense reforms that make our communities safer" and pointed to a report that recidivism decreased as a result. The spokesperson also referenced the proposition was supported by more than 60% of voters and noted it survived a repeal effort.
Critics of the propositions, including Heritage Foundation legal fellow Zack Smith, maintain that California is indeed less safe.
"Newsom, Gascon and others like to say that red states have higher murder rates than blue states," said Smith, co-author of "Rogue Prosecutors: How Radical Soros Lawyers Are Destroying America's Communities."
"Anyone who has worked in criminal justice or law enforcement knows that state-level crime data is largely meaningless, except as a mechanism to score political points, because crime is hyperlocalized," he said.
CALIFORNIA DEMOCRATS KILL HARSHER PENALTIES FOR SEX CRIMES, FAVOR STRICTER PUNISHMENTS FOR HIGH-VALUE THEFT
"These propositions have had a negative effect on crime in California," Smith went on. "They have sent a message that certain types of crimes will be tolerated and only lightly punished. Contrary to the claims of many on the left that serving appropriate prison sentences, including lengthier sentences required by sentencing enhancement, doesn't deter crime, studies show just the opposit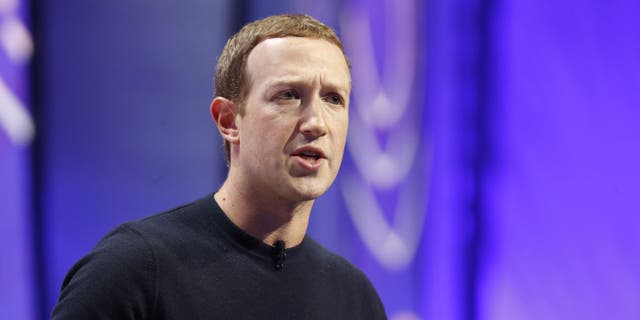 Cully Stimson, Heritage Foundation senior legal fellow and co-author of "Rogue Prosecutors: How Radical Soros Lawyers Are Destroying America's Communities," told Fox News Digital that the "cumulative impact" of all the progressive crime reform propositions in California is the most "pernicious" aspect.
"So, if you take just one of them, let's say the other two were gone, OK, that's bad," Stimson said. "But when you add all three together on top of the rogue prosecutors, on top of the defund the police and certainly demoralization of the police department, you have the perfect storm."