Biden administration advertising 'tougher' border measures as they release thousands of migrants
The administration's border plan authorizes all patrol sectors to release migrants
The Biden administration launched a new public messaging campaign this week to would-be illegal immigrants that warns "immigration laws are tougher" in the United States, even as border officials started to release thousands of migrants into the U.S., consistent with the administration's plan.
The Department of Homeland Security says its messaging this week is designed to "counter lies peddled by smugglers" near the end of Title 42, a COVID-19 emergency policy that allowed border agents to turn away migrants at the border. The advertisements will run in countries in South and Central America on social media with messages such as "CROSSING ILLEGALLY IS A CRIME," "U.S. IMMIGRATION LAWS ARE TOUGHER," and "GET INFORMED AND OBEY THE LAW."
BORDER PATROL CLEARS WAY FOR MORE MIGRANT RELEASES TO CITY STREETS, SOURCES SAY: 'THE DAM IS ABOUT TO BREAK'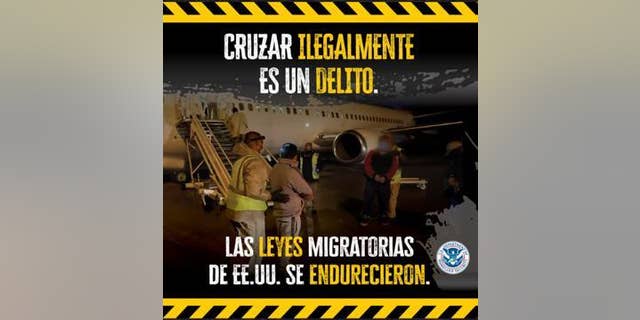 However, these messages contrast with reports from Fox News that President Biden's top border officials will authorize border patrol sectors, including both government and non-government facilities, to release migrants to the streets of the U.S. if they reach full capacity.
The decision was made as an estimated 10,000 migrants a day flocked to the border ahead of the end of Title 42 Thursday. Migrants will soon be released in mass at bus stops, gas stations and cities across the border due to facilities already hitting capacity, sources at the U.S. Customs and Border Protection told Fox News.
Signs emerged Thursday that thousands have already been released. Border patrol officials were holding 28,000 migrants on Wednesday, but that number dropped to 26,000 as some were released, according to CBP sources.
GOV. ABBOT TAKES ACTION TO SECURE US-MEXICO BORDER AHEAD OF TITLE 42 EXPIRATION: 'MORE TO COME'
Title 42 allowed for hundreds of thousands of migrants to be turned away at the border. Nearly half of migrant encounters in March ended in a Title 42 expulsion.
The ad campaign from DHS to migrants traveling to the southern border attempts to counter claims from "coyotes" who attempt to smuggle migrants across the border for profit.
"The coyotes swindled us," one advertisement reads. "Entering the U.S. illegally is a crime. Say no to the coyote."
DHS Secretary Alejandro Mayorkas emphasized a similar message in a Wednesday press conference.
"Smugglers care only about profit, not people. They do not care about you or your well-being. Do not believe their lies," he urged migrants. "Do not risk your life and your life savings only to be removed from the United States, if and when you arrive here."
AS MIGRANT WAVE HITS THE BORDER, MAYORKAS SAYS IT WILL 'TAKE TIME' FOR RESULTS OF TITLE 42 PLAN TO BE REALIZED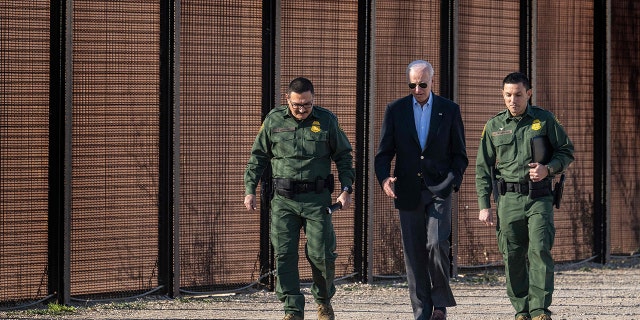 Mayorkas said the border is not open, but admitted border encounters are expected to significantly increase.
"Even after nearly two years of preparation, we expect to see large numbers of encounters at our southern border in the days and weeks after May 11," he said. "We are already seeing high numbers of encounters in certain sectors. This places an incredible strain on our personnel, our facilities and our communities with whom we partner closely."