Anheuser-Busch blames 'third party ad agency' for Dylan Mulvaney partnership, cuts ties amid marketing shakeup
Anheuser-Busch reportedly sent distributors a letter saying they fired the marketing agency responsible for the Mulvaney partnership
Bud Light's parent company Anheuser-Busch is reportedly blaming a "third-party ad agency" for the brand's partnership with Dylan Mulvaney that prompted nationwide boycotts and cost them roughly $5 billion in losses.
In an attempt to distance from the deepening backlash, Anheuser-Busch has reportedly told U.S. beer distributors that it cut ties with the "third-party ad agency" responsible for the Mulvaney collaboration in an effort to make amends with vendors weary over the brand's tarnished reputation, according to a source cited by the New York Post.
The brewing giant reportedly sent a letter to hesitant distributors saying it has fired the marketing firm responsible for the polarizing sponsorship which began last month when Mulvaney, a transgender TikTok influencer, revealed that she was sent a can of Bud Light with her face printed on it as part of an ad for the beer company's March Madness contest and as a way to celebrate a full year of "girlhood.
RED SOX FANS SNUB BUD LIGHT AT FENWAY PARK IN VIRAL VIDEO: THEIR CONCESSION STANDS ARE A 'GHOST TOWN'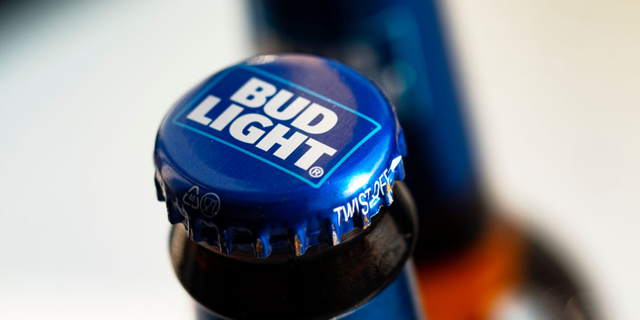 In the letter, Anheuser-Busch reportedly claimed that the beer can at the center of the controversy with Mulvaney's face was not produced by the Belgian-based company or in any of its facilities, blaming the ad agency entirely for the collaboration, distributors told The New York Post.
"Ad agencies send out hundreds of influencer kits a year, some of which have a customized can included. This was one of those situations," a Texas-based Bud Light distributor told the outlet.
CEO DISTANCES ANHEUSER-BUSCH FROM BUD LIGHT DYLAN MULVANEY CONTROVERSY: 'NOT A FORMAL CAMPAIGN'
The beer brand did not disclose the name of the marketing agency responsible, The Post reported.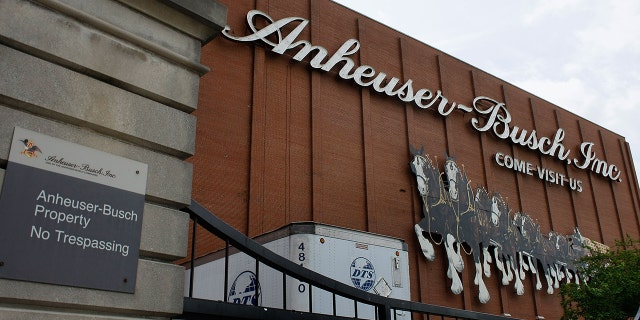 News of the letter came shortly after Anheuser-Busch CEO Michel Doukeris forcefully downplayed the Bud Light controversy on an earnings call with investors Thursday, insisting that it was just "one can, one influencer, one post and not a campaign."
Doukeris said the company will triple media spending on advertising for Bud Light over the summer, confirming reports that the company is planning a major marketing push to recover its brand following a drastic shake-up in the brand's marketing team. Bud Light marketing vice president Alissa Heinerscheid and her boss Daniel Blake were placed on leave. Prior to the campaign, Heinerscheid said in an interview that she was inspired to update the "fratty" and "out of touch" humor of the beer company with inclusive messaging to attract younger customers.The controversy began after Mulvaney posted a photo with the beer can featuring her face. A second post featured a bikini-clad Mulvaney frolicking in a bathtub while drinking a Bud Light beer as part of the partnership.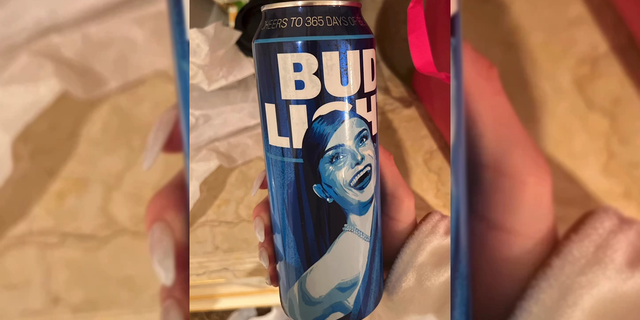 Backlash quickly exploded, starting with many wondering if the pact was some sort of April Fool's gag. In the days since, country music singer John Rich said he pulled cases of Bud Light from his Nashville bar, conservative rocker Kid Rock used several Bud Light cases for target practice in a viral video, Anheuser-Busch distributors in rural areas have reported significant losses in Bud Light sales.
Anheuser-Busch did not immediately respond to Fox News Digital's request for comment.