7 dead, at least 11 injured after driver plows into crowd near migrant shelter
Brownsville police have taken a suspect into custody
Seven people were killed and at least 11 were injured when a man crashed his vehicle into a crowd of pedestrians in Brownsville, Texas, on Sunday.
Lt. Martin Sandoval of the Brownsville Police Department said seven victims died at the scene and at least 11 others have been transported to area hospitals. The driver has been arrested and charged, but investigations are ongoing.
Authorities have yet to release any identifying information about the driver, but he is currently receiving medical treatment at an area hospital and is under 24-hour supervision. The suspect is also being tested for drugs and alcohol.
The incident took place outside Brownsville's Ozanam Center, a shelter for migrants and homeless people in the community. It is unclear whether the shelter had any relevance to the attack.
TEXAS AUTHORITIES CONFIRM 8 DEAD IN ALLEN PREMIUM OUTLETS SHOOTING NEAR DALLAS, SEVERAL MORE INJURED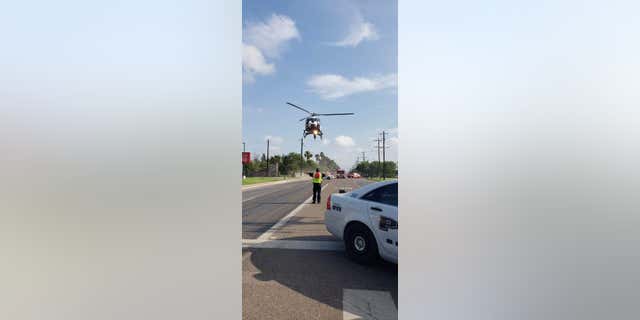 POLICE SEARCHING HOME OF TEXAS SHOOTER WHERE HE LIVED WITH PARENTS: REPORT
The victims were waiting at a city bus stop next to the center at roughly 8:30 a.m. Sunday, when the attack occurred.
So far, the driver has only been charged with reckless driving, but the investigation is ongoing. Sandoval told local media that more charges are likely to be filed, adding that the attack appeared to be intentional.
Witnesses near the intersection reported seeing several bodies covered in the street, as well as a group of women praying nearby, according to Valley Central.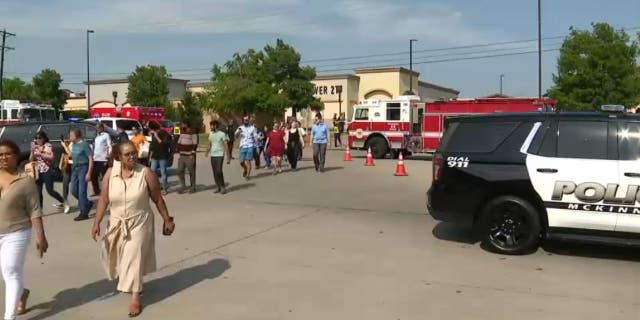 The incident came less than a day after a gunman opened fire on shoppers at a mall in Allen, Texas, on Saturday, killing eight people and wounding seven others. Police shot and killed the gunman but have yet to identify him.