World Health Organization fires doctor over repeated sexual misconduct allegations
WHO senior managers were informed about abuse allegations in Congo but did little to stop it
The World Health Organization says it has fired one of its doctors who faced allegations, first reported by The Associated Press, that he had repeatedly engaged in sexual misconduct.
The U.N. health agency had come under pressure from the United States and other countries to do more in the fight against sexual misconduct in the wake of the claims against the doctor, Fijian national Temo Waqanivalu.
"Dr. Temo Waqanivalu has been dismissed from WHO following findings of sexual misconduct against him and corresponding disciplinary process," said WHO spokeswoman Marcia Poole in a email to the AP early Tuesday.
"Sexual misconduct of any kind by anyone working for WHO — be it as staff, consultant, partner — is unacceptable," she added.
WHO CONSIDERS ADDING OBESITY DRUGS ON ITS 'ESSENTIAL MEDICINES' LIST
In January, the AP reported that Waqanivalu had been accused of sexually assaulting a woman at a Berlin conference in October and was flagged to senior WHO directors years ago for allegedly harassing another staffer.
The earlier allegation didn't result in any significant consequences for Waqanivalu, who headed a small team in WHO's noncommunicable diseases department and had been preparing to run for regional director of the Western Pacific.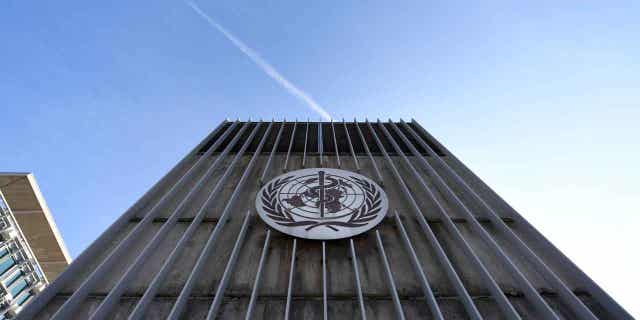 According to confidential documents obtained by the AP, senior WHO directors were informed of a sexual harassment allegation made against Waqanivalu in 2018. The accuser was later informed that pursuing a formal investigation might not be the best option for her.
WHO'S ON FIRST. BIDEN'S TREATY WOULD PUT AMERICANS' HEALTH CARE LAST
Waqanivalu was later given an informal warning that didn't cite the woman who made the claim or his specific behavior.
In interviews with WHO investigators, Waqanivalu "categorically" denied he had ever sexually assaulted anyone. He declined to comment to the AP.
In recent years, WHO has been plagued by numerous reports of misconduct. In May 2021, the AP reported that senior managers were informed of sex abuse allegations during an Ebola outbreak in Congo but did little to stop it. A WHO-appointed panel later found that some 21 staff members had been accused of sexually abusing people during that outbreak, among a total of 83 alleged perpetrators connected to the 2018-2020 mission.
The Western Pacific regional director that Waqanivalu was seeking to replace at WHO was put on leave in August, months after the AP reported that numerous staffers had accused him of racist and abusive behavior that compromised the U.N. agency's response to COVID-19.
Last month, WHO Director-General Tedros Adhanom Ghebreyesus said in an email to employees that the appointment of the regional director, Dr. Takeshi Kasai, had been terminated after an internal investigation resulted in "findings of misconduct."