Virgin Mary statue withstands earthquake in Turkey as cathedral collapses: 'Inspiring symbol of hope'
Fr. Antuan Ilgit revealed a photo of the Mary and Jesus statue on Facebook: 'With her we will face everything'
A statue of Mary, mother of Jesus, survived natural disaster after the deadly 7.8 magnitude earthquake hit Turkey in February, devastating that country and taking thousands of lives.
Fr. Antuan Ilgit, a Jesuit priest, turned to Facebook after the image of Mary stood strong as the Cathedral of the Annunciation in Iskenderun was destroyed.
"I brought the image of the Virgin Mary from the Cathedral, this image will be our strength and with her we will face everything," Fr. Ilgit posted on Feb. 6, the same day the quake hit.
ON GOOD FRIDAY YEARS AGO, NYC SKYSCRAPERS LIT UP WITH CROSSES AND SHOWED A NATION THAT EMBRACED FAITH
"Let us continue to trust in God and His Holy Providence," he also wrote. "It's raining, it's cold and the shakes are so strong. We feel your closeness and we care."
People died across both Turkey and Syria as a result of the Feb. 6 quake.
A 6.4 magnitude quake hit Turkey again on Feb. 20, as Fox News Digital reported.
"We also carry our beloved Syria in our hearts," Fr. Ilgit added in his post, which has been translated from Italian to English.
NEW JERSEY SHORE TOWN OFFERS BOARDWALK IN SHAPE OF CROSS DESPITE CRITICISM: 'CAN'T HIDE OUR FAITH'
"May the Lord keep us in His love and be favorable to us! A big hug to everyone."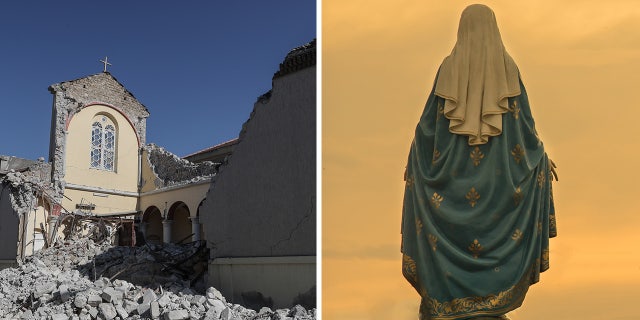 Facebook users commented on the post — offering love and prayers to Fr. Ilgit, his congregation, the Lord and to Mother Mary.
Fox News Digital reached out to Fr. Ilgit for comment.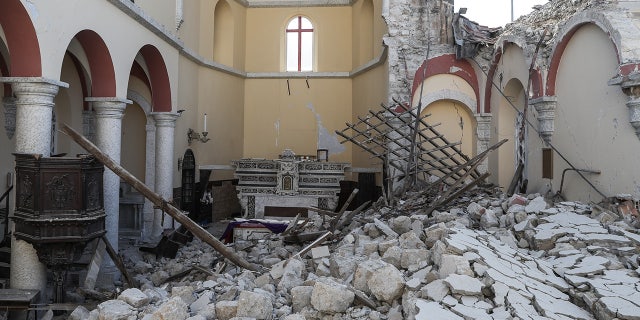 Fr. Jeffrey Kirby, pastor of Our Lady of Grace Catholic Church in Indian Land, South Carolina, told Fox News Digital that the preservation of the statue of Mary is not the only "miracle" that came from the earthquake in Turkey.
CRUCIFIX FOUND IN DEBRIS AFTER WWI BATTLE IN FRANCE IS BEING RETURNED TO CHURCH OVER 100 YEARS LATER
He said it has given hope to those who are suffering as a result.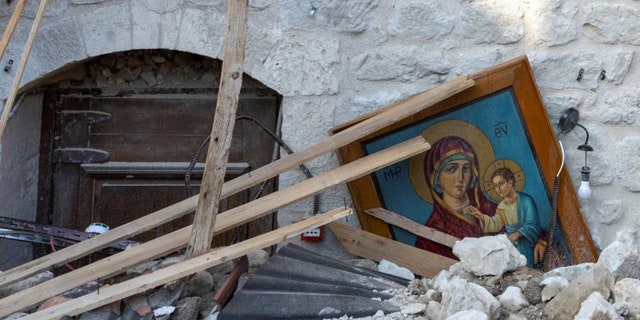 "The protection of the statue of Mary is a spiritual testimony to the shared affection of Christians and Muslims for the Blessed Virgin Mary," said Fr. Kirby.
WHAT ARE 'ANGEL NUMBERS' AND WHY DO PEOPLE KEEP SEEING THEM?
"There are very few religious symbols that are common to Christians and Muslims, but Mary is one of them," he said.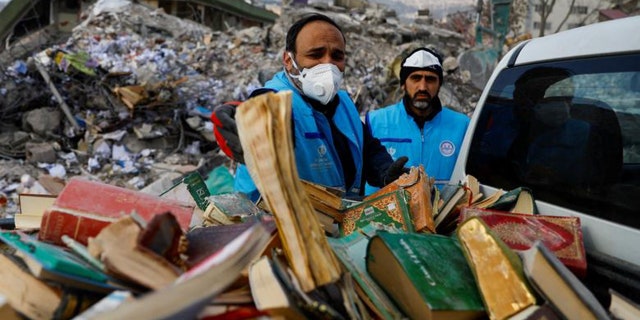 Fr. Kirby continued, "She is revered in both traditions and the presence of her statue serves as an inspiring symbol of hope to all Christian and Muslim believers."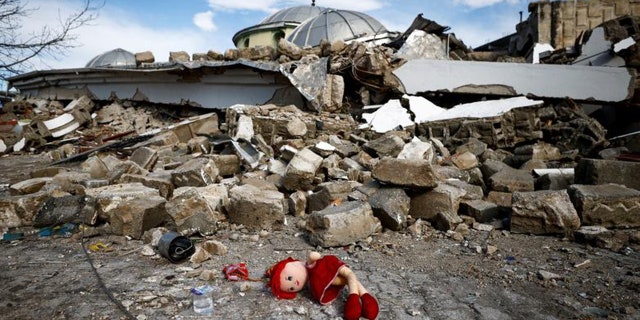 "In the Christian tradition, the Blessed Virgin Mary is the mother of hope," Kirby added.
"The survival of her statue, drawn from the chaos of the earthquake, is a call to faith and confidence in God's presence and the rebuilding of life after loss and destruction."
CLICK HERE TO SIGN UP FOR OUR LIFESTYLE NEWSLETTER
On March 21, Fr. Ilgit spoke with The Society of Jesus, headquartered in Rome.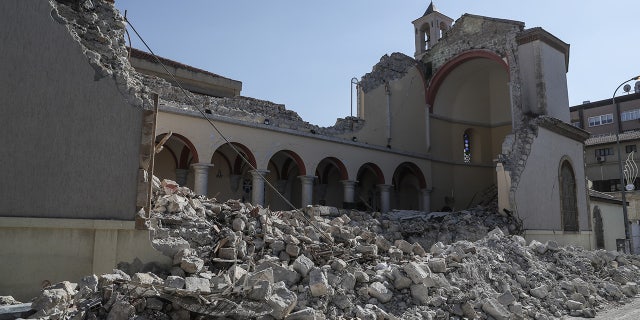 He revealed how he leaned on communion and prayers in the earthquake — and "never felt alone."
In the interview, he also said Turkey is staying united and
helping to heal wounds.
On April 10, Fr. Ilgit announced he was involved in Easter Mass and a vigil at Saint Pierre Church (Sen Piyer Kilisesi) in Istanbul, according to his Facebook page.