US officials downplay significance of intel captured by Chinese spy craft over American soil
Chinese spy craft was shot down by US military near South Carolina in February
U.S. officials who spoke to Fox News on Monday are downplaying the significance of intelligence that a Chinese spy balloon was able to capture from military installations earlier this year as it flew over the country.
The officials said they still stand by original statements that any signals or electronic intelligence the balloon gathered was of "limited intelligence value" and that measures were taken to mitigate Beijing's ability to collect data while the object was sailing above sensitive sites.
The assurances come following a report from NBC News this morning stating that the balloon was able to gather intel from numerous sensitive American military sites despite efforts from the Biden administration to prevent it from doing so.
The report was based on information from two current senior U.S. officials and a former senior Biden administration official, who claimed China was able to control the balloon to allow it to pass over the sites multiple times while transmitting information back to Beijing in real time.
PENTAGON SAYS MAJORITY OF DOWN CHINESE SPY CRAFT FOUND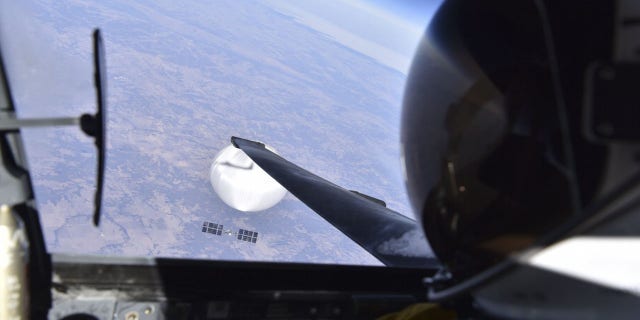 NBC News, citing the three officials, reported that the intel China gathered was taken mostly from electronic signals coming from the sites, instead of images.
It also reported that the balloon could have gathered much more had the Biden administration not acted to move around possible targets and obscure the balloon's ability to capture electronic signals from the locations.
The balloon ultimately was shot down by the military off the waters of South Carolina on Feb. 4 after it crossed the continental U.S.
The majority of the destroyed balloon later was recovered from the ocean, the Pentagon said.
PENTAGON RELEASES PHOTO OF CHINESE SPY BALLOON IN FLIGHT BEFORE IT WAS SHOT DOWN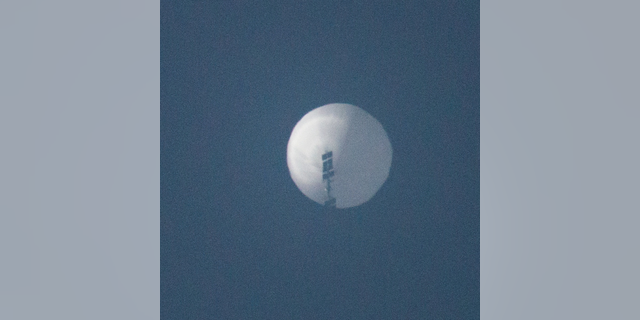 The Department of Defense also published a photo of the balloon taken from the cockpit of a military jet.
Foreign policy experts at the time told Fox News Digital that the balloon likely was able to send sensitive data to the Chinese Communist Party before its downing from the U.S. military.
The Pentagon has said it "acted immediately to protect against the collection of sensitive information" from the balloon. However, geopolitical experts said there is little reason to believe those efforts were successful, as the balloon almost certainly transferred surveillance data over to China as it flew over several military bases.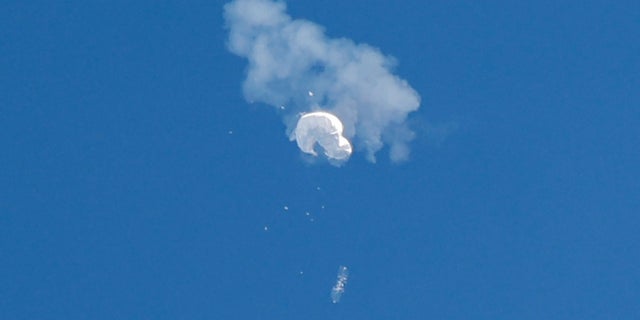 Brandon Weichert, author of Winning Space, said he believes China successfully gathered U.S. military and technological information through its spy balloon.
"With all due respect to the Pentagon I think that's B.S. — they're saying that to protect their ego and image," Weichert had told Fox News Digital.