UConn captures men's basketball national title in win over San Diego State
The No. 4 seed University of Connecticut Huskies are back on top the throne of men's basketball after defeating No. 5 San Diego State Aztecs, 76-59, to win the NCAA Tournament.
This is the fifth time since 1999 that the Huskies have hoisted the trophy at the end of the college basketball grind. Only UCLA (11), Kentucky (8) and North Carolina (6) can say they have more titles since then.
And Dan Hurley, who gets his first NCAA title as a head coach in his career, saw his Huskies once again dominate with a double-digit win in this tournament. The closest game was the win over Miami to reach this moment
CLICK HERE FOR MORE SPORTS COVERAGE ON FOXNEWS.COM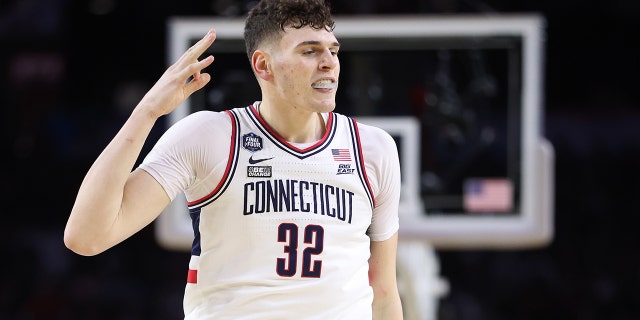 In fact, the Huskies beat every single opponent in the tournament by double digits, starting with No. 13 Iona in the first round and moving through St. Mary's and Arkansas and upsetting Gonzaga.
The Aztecs, though, didn't make this one easy for the Huskies.
SUPERSTITIOUS UCONN HEAD COACH SPORTS SAME GAMEDAY OUTFIT, INCLUDING UNDERWEAR, AMID MARCH MADNESS SUCCESS
They got the UConn lead down to six points in the second half after a confident three-pointer from Keshad Johnson brought it down to eight, and after an Andre Jackson Jr. turnover for the Huskies, Darrion Trammell made a layup at 7:37 left in the half to get the San Diego State fans in the crowd off their seats.
The lead would fall as low as five when Johnson made both free throws following some UConn misses, but in the end, the Huskies were able to collect themselves and finish strong.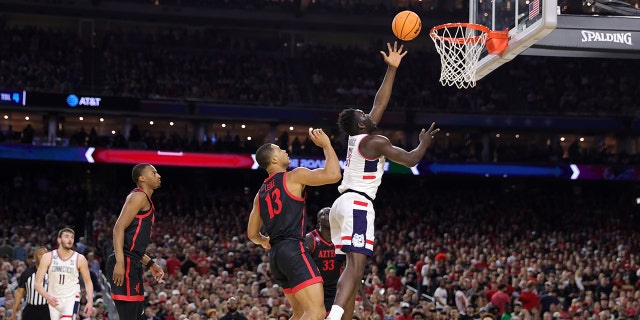 Tristen Newton helped that cause when he hit both his free throws to make it a 10-point game, then with 2:51 left, he knocked down a layup to move the lead to 12.
Newton finished the game with a team-high 19 points on 5-of-11 shooting, including a perfect 8-of-8 from the free throw line. He also had 10 rebounds and four assists.
Adama Sanogo, who has been pure electricity in the paint for the Huskies throughout this tournament, was once again a pivotal piece of the victory. He had 17 points on 5-of-9 and 7-of-8 from the charity stripe with 10 boards and one block on his way to winning the Most Oustanding Player of the NCAA Tournament.
It was a low-scoring first half in this one, as the Huskies went into the locker room up 36-24. The Aztecs found themselves without a field goal for just over 11 minutes as UConn's defense was smothering them as well as missing wide open looks on the perimeter.
UCONN TOPS MIAMI IN FINAL FOUR, WILL PLAY SAN DIEGO STATE FOR NATIONAL TITLE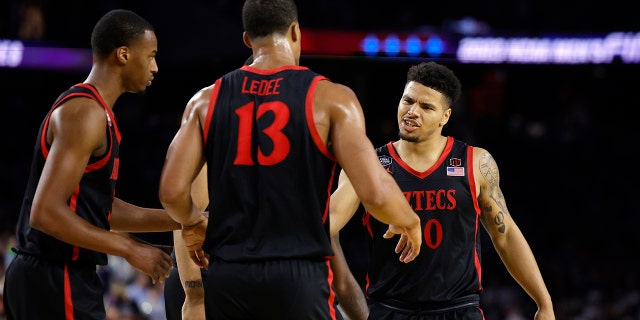 Still, the Aztecs played some defense of their own and were only down 26-17 after that stretch was broken by Trammell's made jumpshot with 5:26 to go in the half.
Trammell was one of three Aztecs to finish the game in double digits for points with 13. Johnson led the Aztecs with 14 points, while Lamont Butler also dropped 13.
UConn's defense held San Diego State to 32.2% from the field, while they shot 43.4%. They also slightly out-rebounded the Aztecs 40 to 34.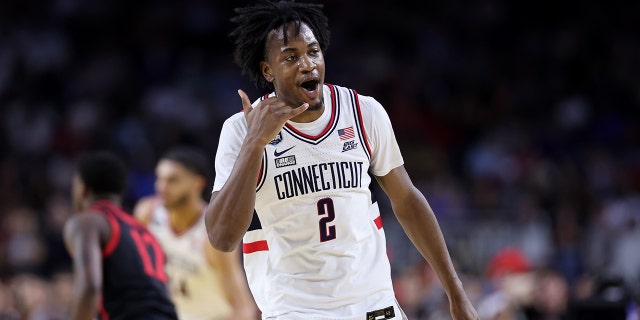 The latest Huskies title came in 2014 when they defeated Kentucky. They also won it all in 2011 and 2004 following that first 1999 victory.