Tyrus to defend NWA championship as pro wrestler attempts to bring community together after mass shooting
Tyrus told Fox News Digital if 'you have the ability to give back, you should'
Tyrus is at the top of the mountain of the National Wrestling Alliance (NWA) and will look to stay that way Friday when he squares off against Chris Adonis for the NWA Worlds Heavyweight Championship at NWA 312.
The event is set to take place in Highland Park, Illinois, at Studio One, and the wrestlers will be performing with heavy hearts through the weekend. The NWA and Madame Zuzu's partnered to raise money for those effected by the July 4 mass shooting that took place in the suburb last year that left seven dead and dozens of others injured.
Tyrus, who is also a Fox News personality and is regularly seen with Greg Gutfeld and Kat Timpf on "Gutfeld!," will have a book signing for his New York Times bestseller autobiography, "Just Tyrus," at Madame Zuzu's on Thursday at 7 p.m. local time. He will be featured with legendary women's pro wrestler "Madusa" with her book, "The Woman Who Would Be King: The MADUSA Story."
CLICK HERE FOR MORE SPORTS COVERAGE ON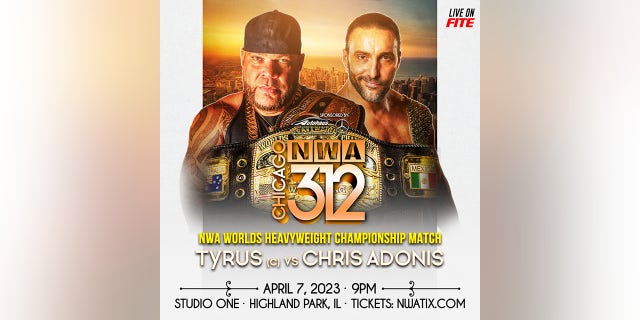 "Giving back to just not my community where I live, being an active participant, being a good neighbor and a good citizen, I think if you have the ability to give back, you should," Tyrus told Fox News Digital in a recent interview. "One of the things you're a lot attuned to be in entertainment and to be on TV every week is that you make a nice living. So, you probably should humble yourself at times and give back. Something that's always been important to me is to stay grounded and remember where you came from."
A portion of the process from the VIP packages that were sold for the benefit event and tickets to the book signing will go to the Highland Park Foundation. The charity has a special fund for victims and families effected by last year's shooting.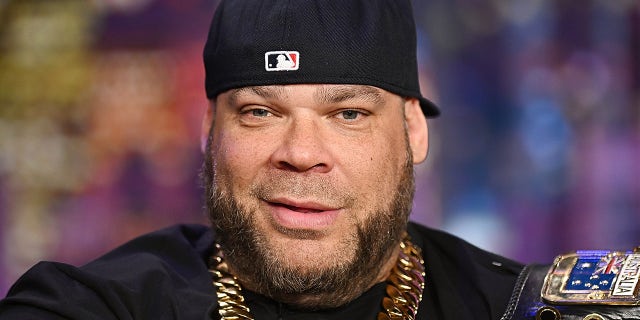 "We're going to sign a lot of autographs, take pictures, build awareness, and then Friday will be the big match between me and Chris Adonis," Tyrus said. "He's trying to right his ship and get his redemption, but unfortunately, it just can't be on my watch."
WWE CHAMP CHARLOTTE FLAIR DESCRIBES THE IMPORTANCE OF WRESTLEMANIA: 'TO ME, IT'S EVERYTHING'
"I like Chris. I've known him for years. This is the first time we've ever competed against each other in the ring. He's pretty hyped about his Master Lock. I just don't think he's going to really get that on my shoulders. But that's why we go out and have the match, and we'll see who's standing when it's over, but I feel pretty good about my positioning and where I'm at right now."
Tyrus has been with NWA since 2021. He won the NWA Worlds Heavyweight Championship at Hard Times 3 when he pinned Trevor Murdoch, and later, he defended the belt against Matt Cardona at Nuff Said in February.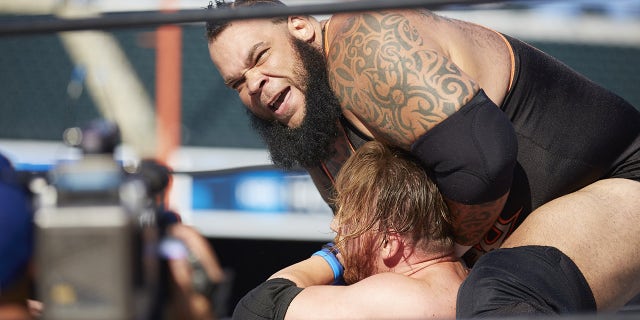 Being the NWA Worlds Heavyweight Champion means his name is up there with some of the legends in pro wrestling, including Ric Flair, Harley Race, Lou Thesz, Ricky Steamboat and Dusty Rhodes.
"To even be considered into that to me is humbling and a pretty phenomenal thing," Tyrus said. "But I've just been able to dominate, and I've really been able to do it my way in the NWA, and I think the success, the sold-out shows, the most-seen championship on the planet right now … I'm just riding a tremendous wave, and I'm just going to ride it until it goes down and then I'll regroup.
"But at this point, if it all ends tomorrow, I have nothing but fond memories, and I'm really excited about how the last two years of my wrestling career has gone."
TRISH STRATUS-LITA RIVALRY HELPED REVOLUTIONIZE WOMEN'S WRESTLING IN WWE: 'IT'S EVERYTHING WE COULD ASK FOR'
Before NWA, Tyrus worked for WWE and Impact Wrestling. He told Fox News Digital he would possibly like to have one more match with the company but is happy where he's at with NWA.
"It's one of those things where, like, I think because I started there, it would be nice to go back and say goodbye," he said. "But as far as like a long-term run or anything like that, no, I'm not interested in that anymore. I'll probably finish my career in the NWA, but it would be nice to come back and have a one-off or just say goodbye to the fans."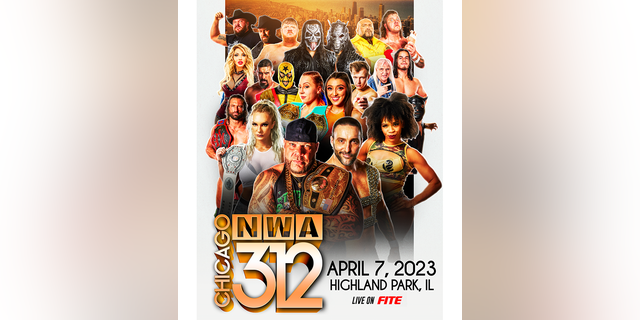 "Where I started in the WWE is a big part of my success and, again, like I said, a lot of it has to do with scheduling. I'm pretty busy with Fox and there are no part-time jobs in the WWE. I'll cross that bridge when I get there. I was with WWE on two different occasions, and on the second occasion, I did a lot of great things and really proud [about] that. So, if I never went back, no sweat. If I did, it'd be a nice close to a chapter and to move on. But my future is with the NWA for the time being, and I can't really see that changing."
Tyrus said he is happy with how his time with NWA has panned out.
"All [of the last few years] have been a lot better than my expectations were," he told Fox News Digital. "I was excited just to kind of do my thing, and I didn't realize that it would take off to the point which it did, but I couldn't be more happy about it."
NWA 312 will take place Friday with a pre-show event beginning at 8 p.m. CT and the main card starting at 9 p.m. Wrestling fans who can't make it out to Highland Park will be able to watch the event on FITE TV for $24.99. There will be tapings of NWA Powerrr and NWA USA on Saturday.