'Teen Takeover' terrorizes Chicago as hundreds of children destroy property, attack tourists
A massive police presence was needed in the attempt to restore order in the city
Hundreds of teenagers stormed the streets of downtown Chicago, smashing car windows, attacking bystanders and sending panicked tourists running from the sound of gunfire.
"Where are their parents at, that's my question," a woman who identified as a Chicago native told Fox 32 as the unruly scene played out in Downtown Chicago Saturday night.
Fox 32 cameras captured video of teenagers flooding the streets while police struggled to restore order to the area.
NORTHWESTERN UNIVERSITY ORDERS SHELTER-IN-PLACE AFTER CHICAGO-AREA BEACH SHOOTING LEAVES 1 DEAD, 2 INJURED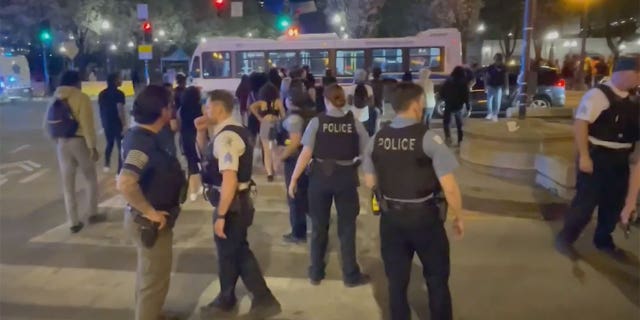 Large groups of teens were seen blasting music from Bluetooth speakers and spilling in front of traffic, with some attempting to gain access to the city's Millennium Park, which is off limits to those under 21 after certain hours, and the downtown Art Institute.
Some teens in the group began jumping up and down on cars, smashing windows and attacking people inside. One woman told Fox 32 her husband was attacked from the driver side of his vehicle and beaten after a group of teens jumped up and down on the couple's windshield. The man was transported to a local hospital for treatment.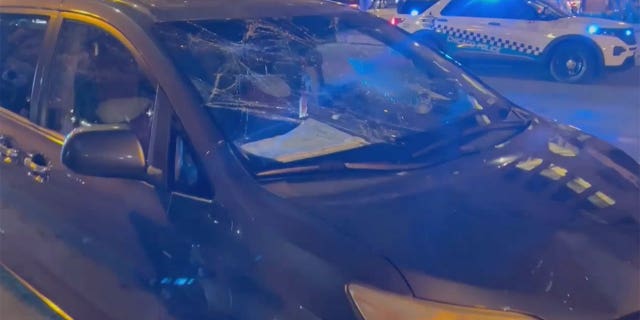 Hundreds of police officers assisted by SWAT teams also descended on downtown in an attempt to restore order as gunfire was reported multiple times amid the unfolding scene.
ILLINOIS MAN LIGHTS HOUSE ON FIRE AFTER FIGHT WITH GIRLFRIEND: POLICE
Police were scene escorting frightened tourists back to their cars or hotels to escape the chaos, while traffic on Chicago's Michigan Avenue ground to a halt as police attempted to restore order.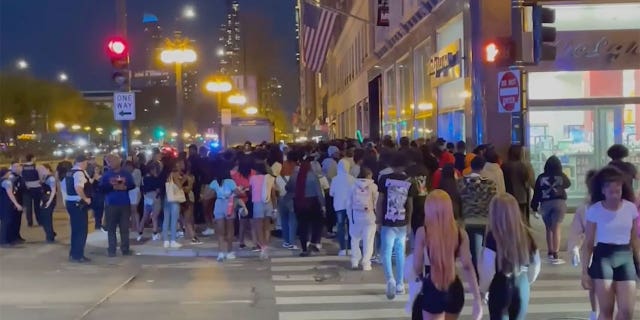 Police say a 6-year-old boy was shot in the arm near the Chicago Loop and a 17-year-old boy was shot in the leg. Both were transported to Northwestern Hospital and listed in fair condition, according to a report from WLS.
Fox 32 reported that the chaos appeared to be another "Teen Takeover" of the city that was planned on social media, noting a similar scene played out in Chicago last year.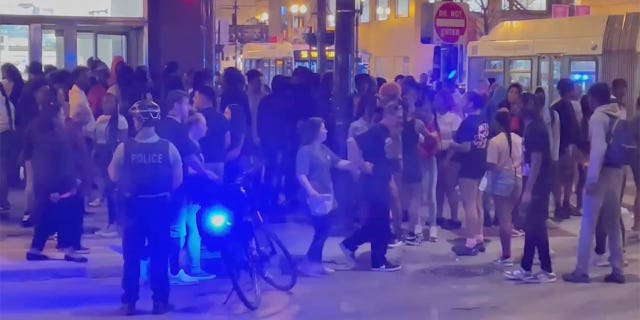 "I understand kids having a good time but this is simply bad parenting," the Chicago native witness told Fox 32. "We have to do better as parents. Our kids should not be out here."
Chicago Police did not immediately respond to a Fox News request for comment.