Plane carrying Jill Biden diverted due to 'aircraft issue'
Biden
First lady Jill Biden's plane was diverted on Monday due to an apparent crack in the aircraft's windshield.
"Due to an aircraft issue en route Michigan, the first lady was diverted back to Denver, Colorado," Vanessa Valdivia, the first lady's press secretary, said in a tweet on Monday afternoon. " Her trip to Michigan will be postponed to a later date."
"Everyone is safe. We're back on the ground in Denver," the special assistant to the president added.
Biden had swung through the city on Monday as part of the "Investing in America" tour to tout the president's economic initiatives and workforce training programs.
JILL BIDEN FACES SCRUTINY FOR FLOATING IDEA OF INVITING IOWA TO WHITE HOUSE AFTER NATIONAL TITLE LOSS TO LSU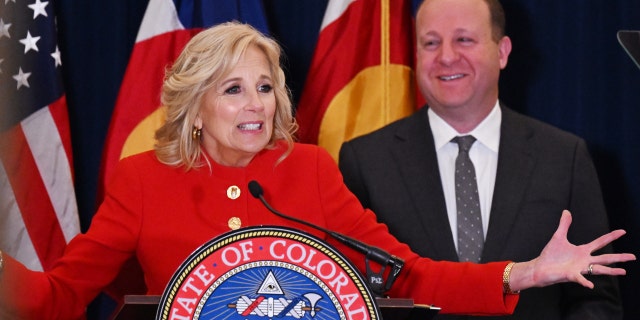 She spoke alongside Democratic Gov. Jared Polis.
A spokeswoman for the Air Force's 89th Airlift Wing told CBS News later in the day that the cause of the diversion was a cracked windshield.
"The aircrew elected to divert the aircraft back to Denver International Airport due to a non-threatening windshield crack to mitigate risks associated with the integrity of the windshield and icing conditions at their destination," she said. "The crew returned safely without any injuries to the passengers or aircrew onboard."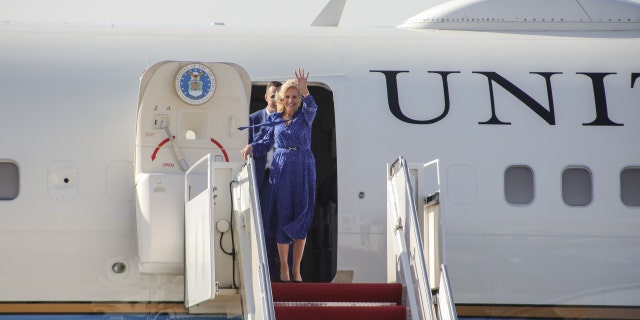 ANGEL REESE LAUGHS OFF JILL BIDEN'S WISH TO INVITE BOTH LSU, IOWA TO WHITE HOUSE: 'A JOKE'
The first lady was scheduled to head to Michigan for another event on Monday afternoon.
The spokeswoman said that she would return to Joint Base Andrews in Maryland on Monday night via a military plane.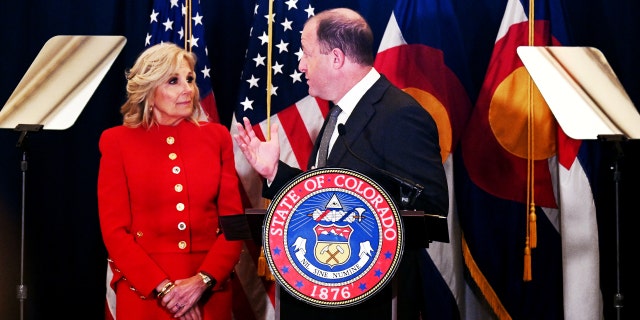 Fox News Digital's requests for comment from Joint Base Andrews and the 89th Airlift Wing were not immediately returned on Tuesday.
Biden is slated to journey to Maine and Vermont on Wednesday for similar events.
"I'll be focusing on community colleges and jobs. We need to work together to help our students get the education and training they need for the careers they want," she said Monday.