One dead, dozens injured in theatre roof collapse in Illinois
The roof at the Apollo Theater in Belvidere, Illinois, collapsed Friday night during a tornado
The Apollo Theatre in Belvidere, Illinois, reportedly suffered a marquee and a partial roof collapse Friday night during a tornado.
The collapse left at least one person dead, dozens of others injured and debris scattered on nearby cars and street after the incident.
More than 20 ambulances were called to the scene, according to Fox 32.
People were seen removing the debris off the floor in search of anyone trapped underneath. Emergency responders took people out of the building on stretchers and loaded them into ambulances.
ARKANSAS 'CATASTROPHIC' TORNADO MOVES THROUGH LITTLE ROCK AREA; TENNESSEE, IOWA, ILLINOIS IMPACTED BY TWISTERS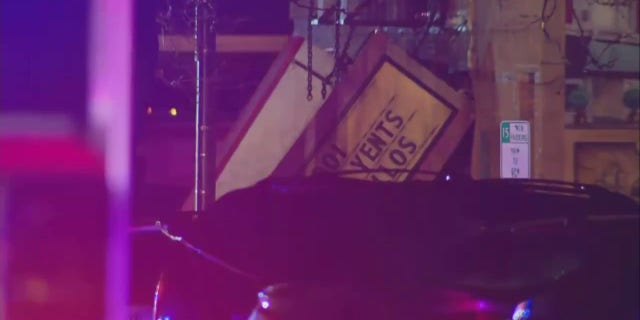 MIDWEST, SOUTH BRACE FOR MASSIVE STORMS, POSSIBLE MISSISSIPPI-STYLE TORNADO REPEAT
Illinois Democrat Gov. J.B. Pritzker said his administration is closely monitoring the roof collapse.
"I've been in touch with officials for updates and to direct any available resources we can," he wrote on Twitter. "As we learn more, please follow the guidance of all local authorities."
The collapse was reported amid severe storms with 90 mph winds.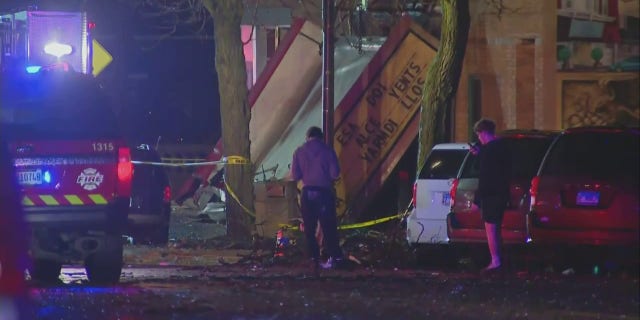 The concert began at 7 p.m. local time Friday night. The bands scheduled to play were Revocation, Morbid Angel, and Skeletal Remains. A band was reportedly playing on stage when the collapse occurred. The incident happened about 30 minutes into the concert.
Morbid Angel said in a statement that the concert was canceled "due to a Tornado that hit the Venue."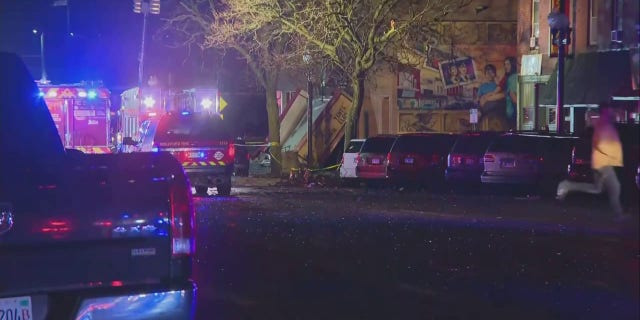 CLICK HERE TO GET THE FOX NEWS APP
"We ask anyone who is still traveling to the venue to please seek shelter and stay safe," the band posted on social media. "We are currently sheltering in place, and want to extend our support and hope that everyone at the show tonight is safe. Right now our focus is on making sure everyone in the venue tonight is ok and gets home."