Marjorie Taylor Greene stuns '60 Minutes' host Lesley Stahl with 'pedophiles' attack on Democrats: 'Wow'
They support grooming children,' MTG said of Democrats during a heated '60 Minutes' interview
Rep. Marjorie Taylor Greene, R-Ga., shocked"60 Minutes" host Lesley Stahl into momentary silence in an interview Sunday after she doubled down on calling Democrats the party of "pedophiles."
"The Democrats are a party of pedophiles," Stahl said, repeating one of many claims that Greene has made against them in her career.
"I would definitely say so. They support grooming children," Greene shot back at Stahl.
LIBERALS RAGE AT 60 MINUTES FOR INTERVIEWING MARJORIE TAYLOR GREENE: 'LEGITIMIZING A GHOUL'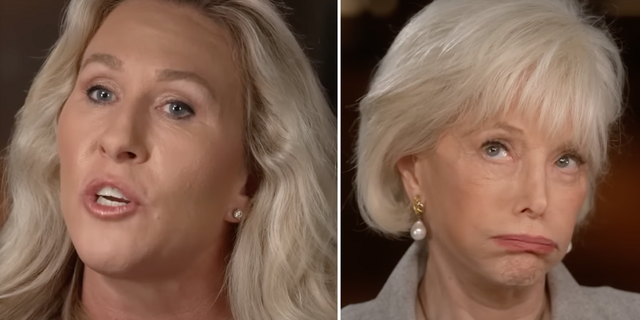 "They are not pedophiles. Why would you say that?" Stahl asked her.
Some Republican commentators have taken to calling Democrats "groomers" for supporting drag show events for children, with Tennessee attempting to ban the practice on public property and near schools.
"Even Joe Biden, the president himself, supports children being sexualized and having transgender surgeries. Sexualizing children is what pedophiles do to children," Greene said.
MARJORIE TAYLOR GREENE'S TWITTER ACCOUNT TEMPORARILY SUSPENDED FOR VIOLATING RULES
Stahl was seemingly taken aback by the far-right Republican's claim. "Wow," she said, pausing briefly and seemingly rolling her eyes.
There is no evidence that prominent Democrats molest children, but some Republicans like Greene have leveled the accusation that their views on such issues as drag shows and transgenderism equate to pedophilia.
Greene — who is one of the GOP's most fiery personalities and has been nicknamed "MTG" by supporters and detractors alike — has often sparred with Republicans and Democrats. During the interview, she assailed figures like Mitt Romney, Paul Ryan and Mitch McConnell, saying Republicans failing the American people was why she ran for office.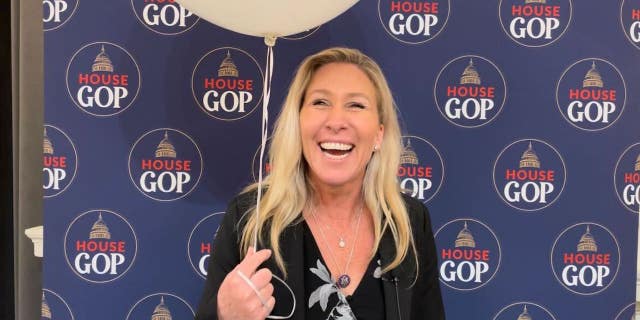 Stahl also asked Greene if she could fight for what she believes in "without all that name-calling and without the personal attacks."
"Well, I would ask the same question to the other side, because all they've done is call me names and insult me non-stop since I've been here, Lesley," Greene said.
MARJORIE TAYLOR GREENE SAYS REPUBLICANS DON'T NEED TO PROTEST POTENTIAL TRUMP ARREST
Even before the "60 Minutes" interview officially aired, Stahl took heat online for providing a platform to Greene, one of former President Donald Trump's staunchest supporters. She has become a key ally of Speaker Kevin McCarthy, R-Calif., and thus a major player in the new Congress.
MSNBC's Mehdi Hasan, NBC News Ben Collins, liberal commentator Elie Mystal and others attacked the newsmagazine for interviewing Greene, whose past support for some far-right conspiracy theories led to her getting booted off her committees soon after taking office in 2021. She's now on the Homeland Security Committee since Republicans won back the majority.
Mystal called Greene "Marjorie Three Names" and "Unfrozen Caveman Congresswoman" in a tweet Friday.
"The way you guys say her 'nickname' is MTG... as if it's a cute moniker bestowed by her besties... when her initials are just MTG and her 'nicknames' are 'Marjorie Three Names' and 'Unfrozen Caveman Congresswoman' just shows that you're here to launder her rep and complicit," he wrote.