House GOP lawmakers say COVID education funds used to further 'radical, left-wing agendas' in schools
GOP lawmakers say funds were used in some states on 'implicit bias training' and 'LGBTQ+ cultural competency'
EXCLUSIVE: House GOP lawmakers said some states used COVID-19 relief funds for "unrelated purposes," including the furtherance of "radical, left-wing agendas," and are demanding the Department of Education be "held accountable" for a misuse of taxpayer dollars.
Fox News Digital obtained a letter House Oversight Committee Chairman James Comer, House Education and the Workforce Committee Chair Virginia Foxx, and House COVID Committee Chairman Brad Wenstrup sent to Education Secretary Miguel Cardona Monday.
REPUBLICANS GRILL BIDEN EDUCATION SECRETARY ON USE OF COVID FUNDS FOR WOKE INITIATIVES
The lawmakers reminded Cardona that the committees are continuing their investigations into the "misuse of COVID-19 relief funds intended to help schools safely reopen, mitigate the spread of COVID_19, and address catastrophic learning loss."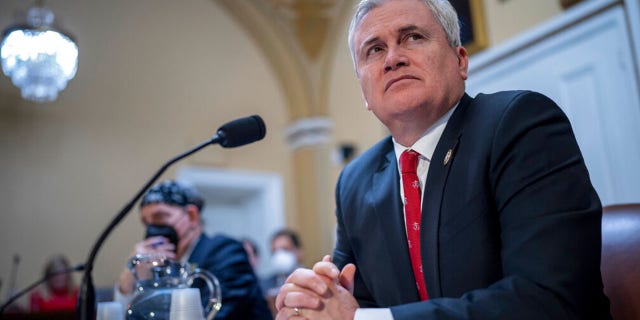 Comer, Foxx and Wenstrup, in the letter, said the committees are currently monitoring the Department of Education's role in "monitoring and guiding states in their use of billions in Elementary and Secondary School Emergency Relief [ESSER] funds."
ESSER funds were intended to be awarded to states to provide local educational agencies "with emergency relief funds to address the impact that COVID-19 has had, and continues to have, on elementary and secondary schools across the Nation."
"Rather than use ESSER funds to help students recover from learning losses, some states and school districts that kept schools closed appear to have spent ESSER funds to push favored social agendas," they wrote.
Comer and Foxx claimed some states, like Massachusetts, California, New York, and Illinois used ESSER funds to provide professional development resources for school staff, including one district that allegedly used the funds for "implicit bias training" and "LGBTQ+ cultural competency."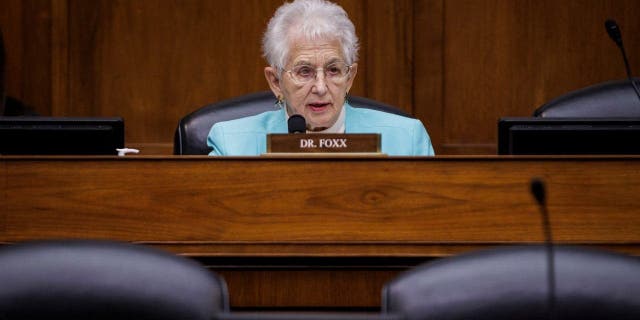 "These activities appear to have nothing to do with COVID-19 mitigation or learning loss and are a waste and misuse of taxpayer-funded COVID-19 relief programs," they wrote.
CALIFORNIA, NEW YORK, ILLINOIS USED COVID-19 RELIEF FUNDS TO PUSH CRT IN SCHOOLS
Comer and Foxx demanded that Cardona turn over documents and communications related to the Department of Education's administration of the ESSER funds for California, New York, Illinois, and Massachusetts.
The lawmakers also demanded all communications and documents related to the use of the funds to facilitate teaching on subjects related to "Critical Race Theory; diversity, equity; and inclusion; and /or other professional development on bias and/or programs.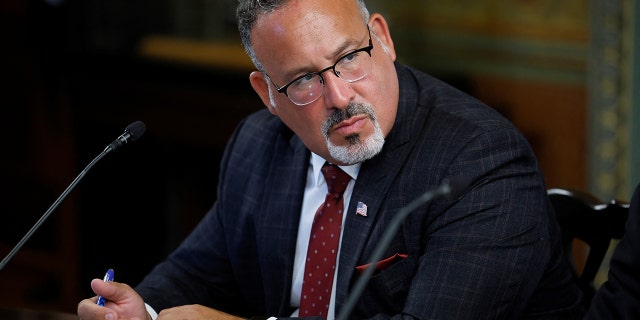 Comer told Fox News Digital that the Biden administration's "collusion with radical teachers unions to prolong school closures has harmed a generation of students."
Comer said the funds were being used on "radical, left-wing agendas in our schools."
"This is unacceptable. Secretary Cardona must be held accountable for this misuse of taxpayer dollars," he said.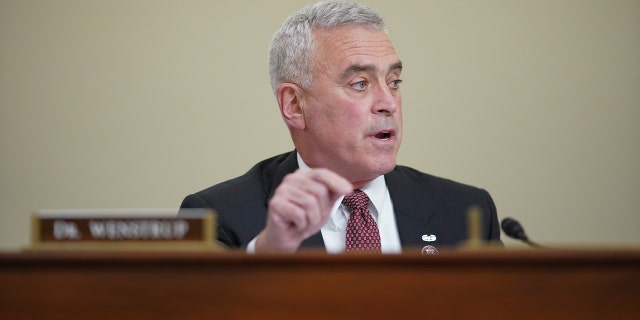 Foxx told Fox News Digital that it is "shameful that COVID funds meant to help students recover from pandemic learning loss are apparently being used to further the Biden administration's woke political agenda."
"School closures already created generational learning loss for American schoolchildren, the effects of which will not be realized for decades," she said. "Let's not add to the undue harm of this administration's destructive education policies."
And Wenstrup slammed the misuse of funds as a "public health failure."
EPA USED COVID-19 RELIEF FUNDS FOR GRANTS PROMOTING 'GREEN INFRASTRUCTURE,' 'ENVIRONMENTAL JUSTICE'
"We have an obligation to American students and families to fully investigate whether ESSER funds were effective, necessary, and helpful in alleviating the harm caused by prolonged pandemic-era school closures," he said. "This includes whether government officials placed their own interests ahead of America's children by misusing or wasting government funds on political pet projects."
The Department of Education did not immediately respond to Fox News Digital's request for comment.
WHAT IS CRITICAL RACE THEORY?
The American Rescue Plan (ARP) Act, which the Democrats passed in March 2021 without any Republican support, was billed by the Democratic Party as a necessity for reopening schools during the COVID-19 pandemic. However, as the law provided over $122 billion for ESSER.
Fox News Digital previously reported that in August 2021, the Education Department published a report offering strategies for how states should use ARP funds to support the return to in-person learning, explaining that some school systems may see a need for a "culture shift" to ensure schools "reopen equitably for all students."
The report recommended that states use ARP funding, in part, to address the "reasons families of color have cited for not returning to in-person learning," such as "fears of xenophobic and racist harassment."