First o West Virginia Attorney General Morrisey announces GOP run for governor
Patrick Morrisey will join a crowded Republican field in the race for West Virginia governor
The mystery surrounding which office West Virginia Attorney General Patrick Morrisey will seek in 2024 is over.
Morrisey, a Republican who's in his third term as the state's top prosecutor, on Tuesday will announce a run for governor at a campaign event in Harpers Ferry, West Virginia, Fox News has learned.
"Today, I come before you with a clear purpose, and a conservative record that's second to none. I am seeking the Republican nomination for governor of West Virginia," Morrisey will say, according to excerpts of his prepared speech obtained by Fox News Digital.
MORRISEY TO MAKE 'IMPORTANT' ANNOUNCEMENT IN WEST VIRGINIA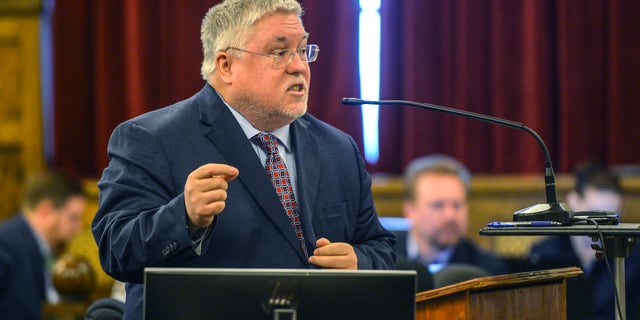 "I'm the only proven conservative in this race with a deep record of fighting and defeating the swamp and the political elites, successfully defending our West Virginia values, and accomplishing the big things West Virginians care about," Morrisey will say in his remarks.
Morrisey for months had been "seriously evaluating" between a gubernatorial run in the race to succeed term-limited GOP Gov. Jim Justice, or a second bid for Senate. Morrisey narrowly lost the state's 2018 Senate election to incumbent Sen. Joe Manchin, a former governor.
Manchin, a moderate Democrat who is often at loggerheads with his party's progressive wing and at times with the party's Senate leadership and the White House, has yet to announce whether he will see another six-year term in the Senate next year.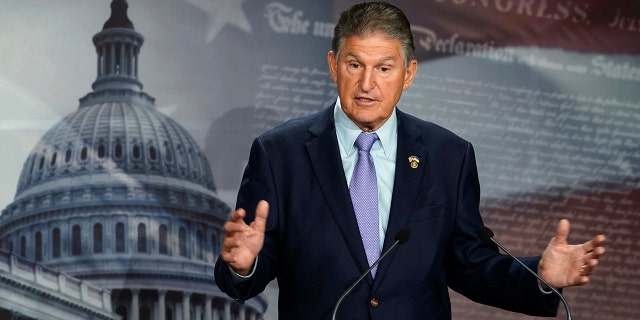 The Democratic-held seat is being heavily targeted by Republicans as they aim to retake the chamber's majority in 2024. Republican Rep. Alex Mooney is already in the race and Justice, a former Democrat who switched to the Republican Party in 2017, is expected to launch a Senate campaign in the coming weeks.
MOORE CAPITO JUMPS INTO WEST VIRGINIA GUBERNATORIAL RACE
Morrisey joins a crowded field of Republicans running for governor. Declared candidates include state lawmaker Moore Capito, who's the son of Sen. Shelley Moore Capito and grandson of former Gov. Arch Moore, West Virginia state auditor J.B. McCuskey, West Virginia Secretary of State Mac Warner, and Chris Miller, an automobile dealer and son of Rep. Carol Miller.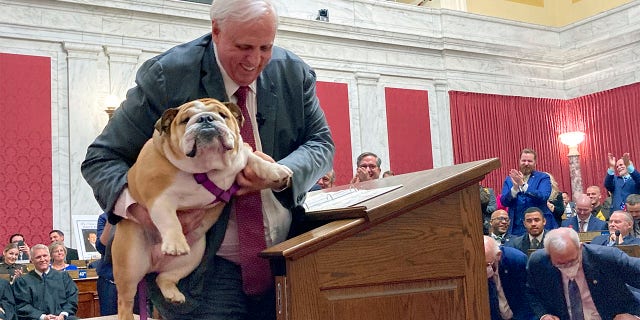 "As governor, I'll protect our jobs, fight to put more money in your pockets, advance educational excellence, supercharge economic and workforce growth, and defend families from the ravages of drugs and the woke, anti-freedom forces facing us," Morrisey will say Tuesday. "Whether we are battling against the swamps of DC or Charleston, I'll have your back and will uphold our shared conservative values."
The eventual GOP gubernatorial nominee will be considered the favorite in next year's gubernatorial election in West Virginia, a once reliably Democratic state that has shifted overwhelmingly red in recent cycles.
Morrisey, a New Jersey native, worked as a corporate lawyer and lobbyist in the nation's capital before moving in 2006 to Jefferson County, in West Virginia's eastern panhandle. And Morrisey is announcing his gubernatorial run in Harpers Ferry, a historic town in Jefferson County and the state's easternmost town.
In his tenure as attorney general, Morrisey has become known nationally as a leader in the fight against what conservatives say is federal overreach. He spearheaded a major victory in the Supreme Court case between West Virginia and the EPA that limited federal regulations.