Finland joins NATO in major setback to Russia
Finland's entry to NATO doubles the alliance's shared border with Russia
Finland joined NATO to become the alliance's 31st member on Tuesday, issuing a major rebuke to Moscow and doubling the border length Russia shares with the military alliance.
Russian President Vladimir Putin's invasion of Ukraine spurned Finland to join the military alliance last year. Both Finland and Sweden filed to join NATO, though Sweden's process is still ongoing. NATO officials will raise Finland's flag between the French and Estonian flags in a ceremony later Tuesday.
NATO has said that it has no immediate intention to step up a military presence in Finland. Some members have deployed troops there for war games over the past year, however.
As with all NATO members, Finland will benefit from the collective security guarantee of Article 5: "an armed attack against one or more of them in Europe or North America shall be considered an attack against them all."
FINLAND'S SANNA MARIN LOSES PM RACE FOLLOWING CONTROVERSIAL PARTYING VIDEO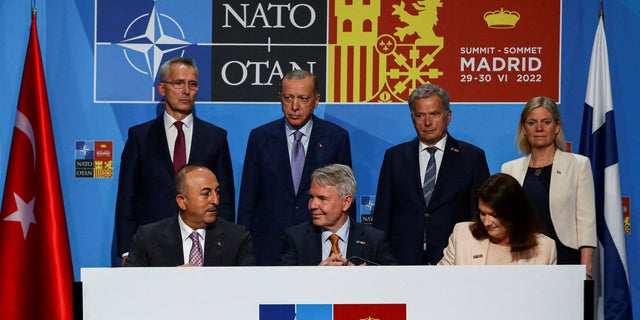 Moscow has already threatened to deploy troops on its side of the border with Finland if NATO moves to expand its presence in the new member country.
The NATO treaty requires that member countries unanimously approve any new additions to the alliance. Turkey was the sole country to formally oppose Findland and Sweden's entry, arguing that their policies supported certain Kurdish rebel groups that Turkey opposed.
SWEDEN BECOMES 'LEGITIMATE TARGET' BY JOINING NATO, RUSSIAN ENVOY SAYS
Finnish and Swedish leaders negotiated with Turkish President Recep Erdogan for months, and they ultimately came to an agreement for Finland. Erdogan will formally approve Finland's entry on Tuesday, sharing the approval papers with Secretary of State Tony Blinken.
Sweden is next in line to join the alliance, but still faces opposition from Erdogan. Swedish Prime Minister Ulf Kristersson said during a news conference in Stockholm in March that it has been clear since NATO's Madrid summit in June that Finland's road into membership would likely be smoother than Sweden's.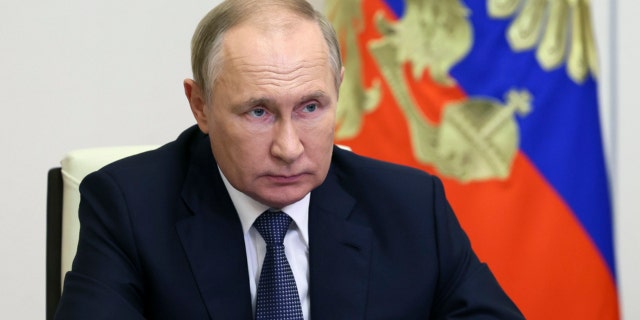 The two countries had hoped to join NATO at the same time "hand in hand." Nevertheless, both Swedish and NATO officials have stressed that Sweden's entry to the alliance will happen, the only question is how long it might be delayed.