El Salvador president blasts Trump indictment: 'Just imagine if this happened in any other country'
Nayib Bukele says U.S. can no longer promote democracy abroad after Trump arrest
Nayib Bukele, the president of El Salvador, slammed the indictment of former President Donald Trump, suggesting it would now be hypocritical for the U.S. to promote democracy with its foreign policy.
"Think what you want about former President Trump and the reasons he's being indicted," tweeted Bukele. "But just imagine if this happened in any other country, where a government arrested the main opposition candidate. The United States ability to use 'democracy' as foreign policy is gone."
Trump was arraigned in New York City on Tuesday after being indicted on 34 counts of falsifying business records in the first degree. Trump pleaded not guil
According to the indictment, Trump "repeatedly and fraudulently falsified New York business records to conceal criminal conduct that hid damaging information from the voting public during the 2016 presidential election."
The charges stem from a years-long investigation into Trump's alleged hush-money scandal involving porn star Stormy Daniels. In the final weeks of the 2016 campaign, Trump's then-lawyer Michael Cohen sent $130,000 to Daniels to prevent her from disclosing her alleged 2006 affair with Trump, who has denied the affair. Trump subsequently reimbursed Cohen.
In 2019, federal prosecutors in the Southern District of New York opted not to charge Trump in relation to the payments, and the Federal Election Commission tossed its investigation into the matter two years later.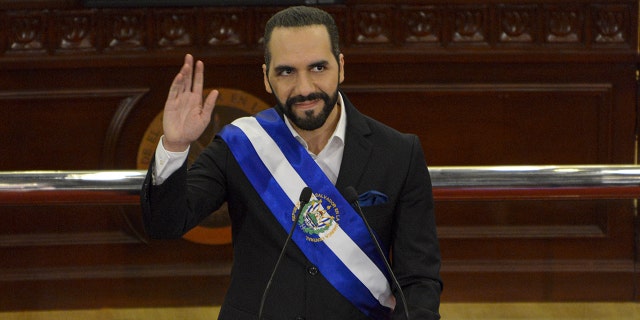 TRUMP SLAMS BRAGG AFTER PLEADING NOT GUILTY: 'I NEVER THOUGHT ANYTHING LIKE THIS COULD HAPPEN IN AMERICA'
However, Manhattan District Attorney Alvin Bragg, the prosecutor who brought the charges, is alleging that Trump, the 2024 Republican presidential frontrunner, falsified New York business records in order to "conceal damaging information and unlawful activity from American voters before and after the 2016 election."
Trump blasted Bragg and the entire prosecution on Tuesday night.
"I never thought anything like this could happen in America. I never thought it could happen," he said. "The only crime that I have committed is to fearlessly defending our nation from those who seek to destroy it."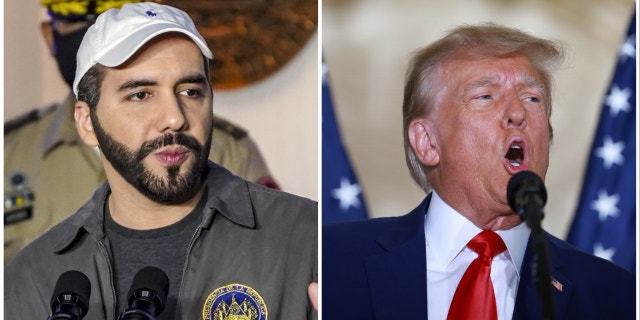 TRUMP PLEADS NOT GUILTY TO 34 FELONY COUNTS OF FALSIFYING BUSINESS RECORDS LINKED TO 2016 HUSH-MONEY PAYMENTS
"A local failed district attorney charging a former President of the United States for the first time in history on a basis that every single pundit and legal analyst said there is no case — there's no case," Trump added. "But it's far worse than that, because he knew there was no case."
Tuesday wasn't the first time that Bukele has weighed in on the state of America. Last year, the El Salvadorian president, who's been waging a crackdown on organized crime in his own country, told Fox News host Tucker Carlson that he would no longer feel safe living in most modern American cities as violent crime and misguided policies have turned them unrecognizable.
"The demise of the U.S. has to come from within. No external enemy can cause this much damage," said Bukele. "When you're watching internal operations here you can see cities that were pristinely beautiful 30 years ago [and] are a wasteland right now."
"I mean, I'm from El Salvador, a third-world country in Central America, and I myself see cities here and say I wouldn't live here. That would be unthinkable three decades ago, that a Salvadoran wouldn't want to live in a U.S. main city," he told Carlson, pointing to cities like Los Angeles, San Francisco, Philadelphia, Baltimore, Chicago, and New York, where he said he would fear for his safety.