DOJ agrees to $144M settlement in Sutherland Springs shooting civil cases alleging background check negligence
Justice Department says settlements will resolve claims from 75 plaintiffs after mass shooting at First Baptist Church of Sutherland Springs, Texas
The Justice Department announced Wednesday it has reached a $144 million agreement in principle to settle civil cases stemming from a 2017 mass shooting at the First Baptist Church of Sutherland Springs, Texas, which left 26 dead.
Officials said the settlements will resolve claims from more than 75 plaintiffs, who alleged "the Air Force was negligent when it failed to transmit to the National Instant Criminal Background Check System information about the shooter that would have prevented him from purchasing guns from a federally licensed firearms dealer."
The gunman in the November 2017 attack, Devin Patrick Kelly, served in the Air Force. He died of an apparent self-inflicted gunshot wound.
"No words or amount of money can diminish the immense tragedy of the mass shooting in Sutherland Springs," said Associate Attorney General Vanita Gupta. "Today's announcement brings the litigation to a close, ending a painful chapter for the victims of this unthinkable crime."
FLASHBACK: TEXAS MAN WHO SHOT AT CHURCH SHOOTER SAYS HE'S 'NO HERO'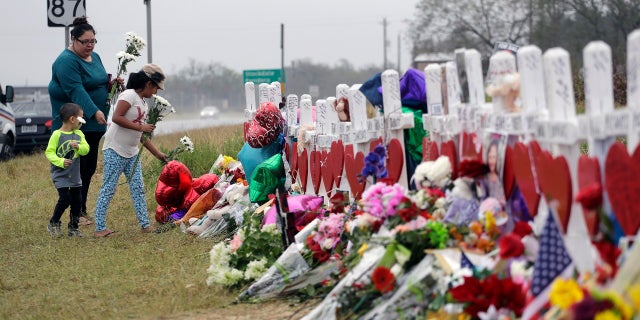 The Justice Department said Wednesday that a "federal district court in Texas concluded that the United States was liable for damages caused by the shooting."
"The agreement in principle would settle all claims for a total of $144.5 million. The settlement agreement has been approved, subject to the plaintiffs' securing the required court approvals," it added. "Under applicable law, a court must approve some aspects of the settlements."
The Justice Department also said the "NICS plays a critical role in combatting gun violence, and the federal government is always striving to improve the functioning of that system."
FLASHBACK: SUTHERLAND SPRINGS CHURCH SHOOTING VICTIMS TO RECEIVE NEARLY $200,000 IN FEDERAL FUNDS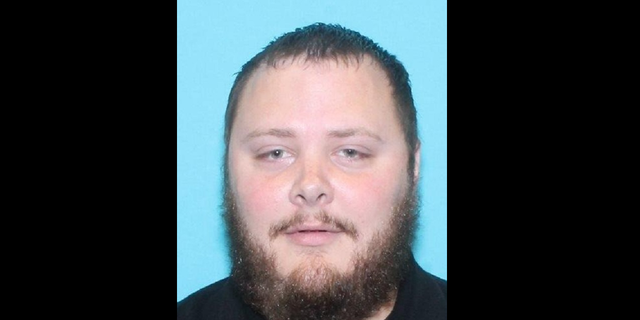 Kelley had served nearly five years in the Air Force before being discharged in 2014 for bad conduct, after he was convicted of assaulting a former wife and stepson, cracking the child's skull. The Air Force has publicly acknowledged that the felony conviction for domestic violence, had it been put into the FBI database, could have prevented Kelley from buying guns from licensed firearms dealers, and also from possessing body armor.
U.S. District Judge Xavier Rodriguez said in 2021 that had the government done its job and entered Kelley's history into the database, "it is more likely than not that Kelley would have been deterred from carrying out the Church shooting."
Kelley was shot at by two churchgoers who later pursued him.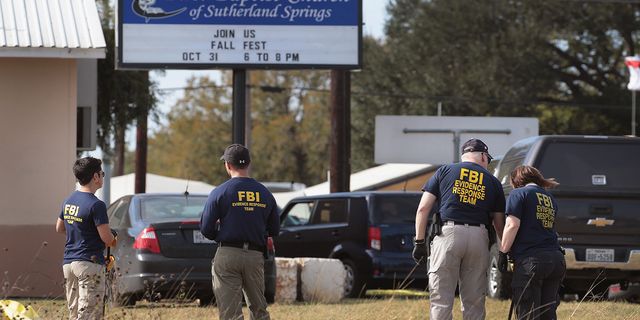 "We exchanged gunfire and I know I hit him, I don't know where I hit him, but I know I hit him," one of the churchgoers, Stephen Willeford, of Sutherland Springs, told KHBS at the time.