Chicago pastors march to help teens who led violent 'takeover' in city: 'Moral and ethical thing to do'
Chicago pastor and activist Tavis Grant argued 'it's just not true' that most teens are involved in crime in the city
A progressive Chicago pastor said teens who rioted in the city needed more resources and support from the community and city, after some Democrat leaders downplayed the violence.
Around 400 Black pastors and men joined Bishop Tavis Grant in an anti-violence march last weekend to show the youth who destroyed property and attacked tourists two weekends ago they had positive role models and work opportunities to turn to.
Men held signs that read "You matter to God. You matter to us too," and "No violence." The church leaders offered hundreds of jobs to the youth and their families.
"It was the moral and ethical thing to do," Grant told Fox News Digital.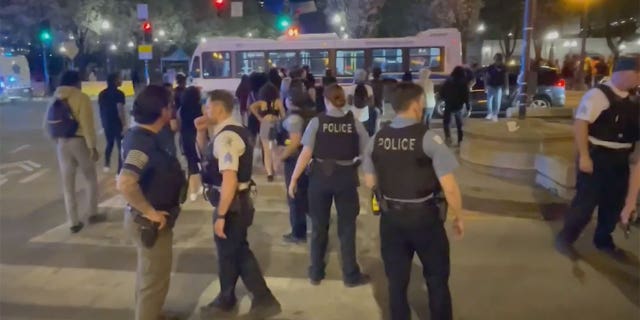 CHICAGO FAMILY RIPS KIM FOXX AFTER TEENS ACCUSED OF DEADLY CAR CRASH GET MISDEMEANORS: 'BLOOD ON HER HANDS'
Grant leads Greater First Baptist Church in East Chicago. He's also the Acting National Executive Director of Rev. Jesse Jackson's Rainbow Push Coalition.
"We want police patrol, not police control," Grant said at the march in comments covered by The Chicago-Sun Times. "We know that the proper response to this is better resources and public policy that cures some of the greatest ills of our generation, which are poverty, unemployment and inequity in education."
Grant told Fox News Digital that the demonstration was an attempt to have a positive influence on a community he sees as underserved and underfunded through offering jobs and educational opportunities.
He said march attendees offered over 500 jobs to youth in the city as well as internships and apprenticeships.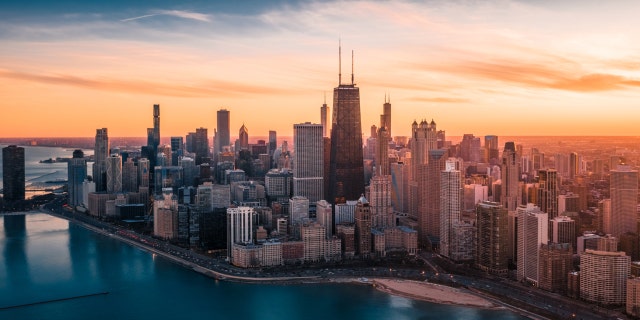 MAYOR-ELECT BRANDON JOHNSON DOUBLES DOWN AGAINST 'DEMONIZING' YOUTH FOR VIOLENT BEHAVIOR
Grant argued the media overemphasizes crime from inner city youth.
"You know, the misnomer that is being seen in mass media is these droves and, you know, riot-minded young people roaming the streets of Chicago, Atlanta., New York, etc. It's just not true," Grant said.
"The vast majority of our children are in school. The vast majority of children are seeking high education. The vast majority of our children are not active in behavior that leads to incarceration and/or imprisonment," he said.
Charlie Dates, another local pastor at the march, seemed to agree that kids were being unfairly characterized.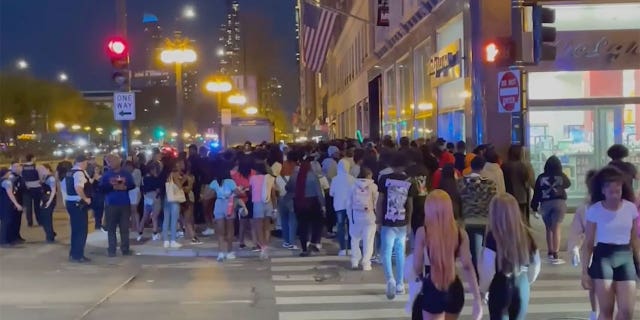 'TEEN TAKEOVER' TERRORIZES CHICAGO AS HUNDREDS OF TEENAGERS DESTROY PROPERTY, ATTACK TOURISTS
Dates is the senior pastor of Salem Baptist Church of Chicago and Progressive Baptist Church.
"For years now, there's been a narrative of an evil in our kids," Dates said, according to the Chicago Sun-Times. "Chicago refuses to develop its greatest natural resources — our children."
In a press release for the event, Dates said faith leaders were not excusing the teens' behavior, but were instead "meeting them where they [were] and providing alternatives to disruptive behavior."
Violence and lawlessness in Chicago gained the spotlight in recent days after videos went viral showing mobs of teens destroying property and attacking bystanders in an incident dubbed the "teen takeover." One particular video showed a Chicago couple appearing to be randomly attacked by a mob while walking in the downtown area.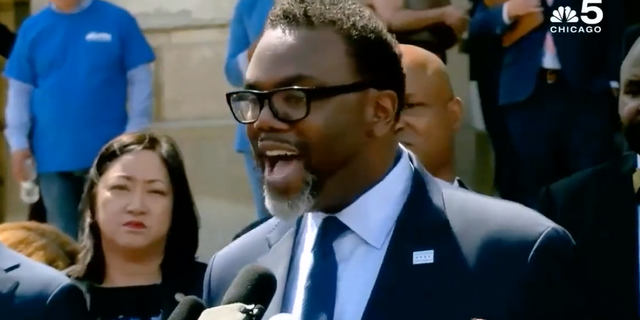 CHICAGO'S LORI LIGHTFOOT SLAMMED OVER CRIME PIVOT FOLLOWING OUSTING: 'TOO LITTLE TOO LATE'
Some local Democratic politicians defended the teens and downplayed the violence.
An Illinois state senator claimed the takeover was simply "a mass protest against poverty and segregation."
Incoming Mayor Brandon Johnson meanwhile said the teenagers shouldn't be "demonized" for making "silly decisions."
When asked about the root causes for the violence, Grant said there was a gap in resources because of businesses and hospitals leaving the area, as well as schools closing during the pandemic.
"When you close schools and you close mental health centers and quality of life institutions, retail. When Walmart closes three stores, when Whole Foods closes four or five stores, when Target and other retailers uproot and leave these huge holes…They create gaps, systematic gaps in the infrastructure of these communities," Grant argued.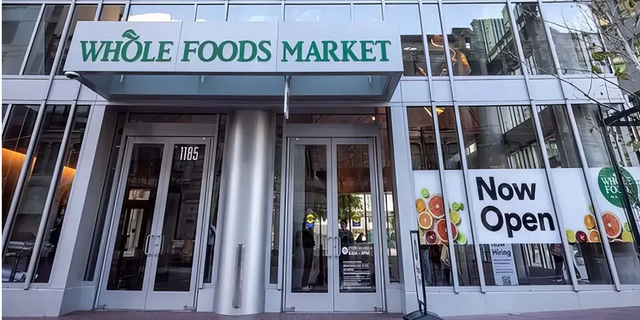 "When you have for-profit hospitals…investors that are buying hospitals to only get a fast profit and close them and people do not have accessibility to quality health care and quality schools, business as such, you're going to have systemic issues and problems that cannot be resolved with the wave of a hand," he added.
"These are the residuals and the results of a decade or more of negligence and lack of due diligence on the part of many, many operatives," he said.
However, faith leaders were trying to address the crime problem. Grant said they wanted to "reclaim our culture and community" to give the next generation "a better chance."
He believed it was more than possible, citing his own successful story in spite of growing up in the same neighborhoods.
Grant also expressed support for Mayor-elect Johnson's vision for the city and new Democratic leadership at the school board and law enforcement level.