Chicago pastor prays for 'disheartened' police after progressive mayor wins election
Johnson won mayor race because Chiacgo's teachers union is a 'powerful force,' Pastor Corey Brooks says
Chicago needs to ensure its police remain motivated to curb crime and not disheartened following the election of another soft-on-crime mayor, a pastor in the city's South Side said.
"My main concern is the morale of the police department," Pastor Corey Brooks told Fox News. "I think the police force is kind of disheartened and may be a little disenchanted because of this whole situation."
"My prayer is that they won't just sit back and not take action as a result of the mayoral election," he added.
In a win for progressive politics, Cook County Commissioner Brandon Johnson was elected mayor of Chicago on Tuesday, defeating moderate Democrat Paul Vallas, the former head of Chicago Public Schools.
ILLINOIS SIDES WITH CRIMINALS OVER VICTIMS, PASTOR BROOKS SAYS:
WATCH MORE FOX NEWS DIGITAL ORIGINALS HERE
Vallas scored endorsements from the Democratic establishment, Chicago's largest police union and major business groups. Johnson, meanwhile, earned support from a progressive coalition that included the Chicago Teachers Union, democratic-socialist Sen. Bernie Sanders and left-wing activists.
"I really do wish that Vallas had won because I just believe he was better as it relates to the businesses in Chicago and doing something about crime," Brooks said.
Last week, the police union's president John Cataranza warned that up to 1,000 officers could leave the department if Johnson won.
"If this guy gets in, we're going to see an exodus like we've never seen before," Cataranza told The New York Times.
CHICAGO MAYOR-ELECT JOHNSON TO DOUBLE DOWN ON SANCTUARY CITY POLICIES, DESPITE MIGRANT BUSING FUROR
Crime was a key issue for voters this election and is widely cited as the reason Lori Lightfoot was ousted as mayor. Homicides in Chicago hit a 25-year high in 2021 with 797 people killed, according to police records, outpacing New York City and Los Angeles.
While Vallas pledged to hire more police officers to fill staffing shortages and endorsed putting more uniformed officers on public transportation, Johnson focused on addressing the "root causes of crime" and prioritizing non-police responses to mental health crises and domestic disputes.
"I knew it would be tough for Vallas to beat Johnson simply because the Chicago Teachers Union is such a powerful force in Chicago," Brooks said. "And then once they started talking about race, I knew it was going to be hard for Vallas to overcome."
Last month the Chicago Sun-Times reported an education lobbying and advocacy group founded by former President Trump's education secretary, Betsy DeVos, spent almost $60,000 on digital media supporting Vallas' campaign.
WHO IS BRANDON JOHNSON? WHAT TO KNOW ABOUT CHICAGO'S NEXT MAYOR
During a WBEZ/Chicago Sun-Times/UofC candidate runoff forum last week, Johnson said DeVos and "Trumpian-style politics" inserting themselves into Vallas' campaign "is quite disturbing, and these ideas, of course, are surrounding my opponent."
Johnson's attack "was a strategy, and I think it was very successful," Brooks told Fox News. "Once they started talking about Trump and Betsy DeVos and trying to tie Vallas to that, I think that was a lethal combination as far as Chicago is concerned."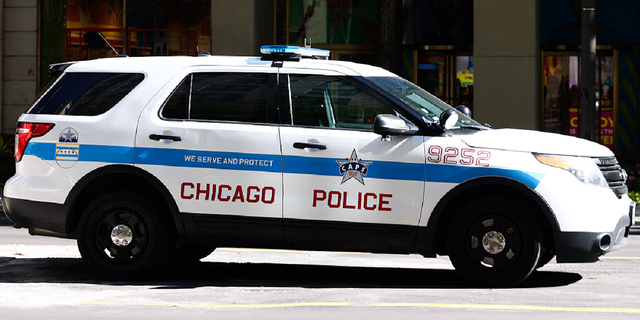 Brooks founded Project H.O.O.D. (Helping Others Obtain Destiny), a nonprofit focused on providing mentorship, training and community for residents in Chicago's South Side. Last year Brooks spent 345 days on a Chicago rooftop as part of a fundraising campaign, raising nearly $30 million toward a new community center intended to curb crime and create job opportunities, among other goals.
"I don't believe in higher taxes, I don't believe in attacking and defunding the police department," Brooks said. "I believe charter school should be a viable option."
"Those are things Brandon is opposed to," he added.