Burglars cut hole in wall of coffee store bathroom to break into Apple Store, take $500,000 in items
Police in Washington say more than 430 iPhones were stolen
Police in Washington state say crafty burglars got away with hundreds of thousands of dollars of Apple merchandise at a mall when they cut through the wall of an adjacent store and snuck in.
The Lynwood Police Department said thieves stole more than 400 items worth about $500,000 total from the Alderwood Mall's Apple Store after they cut a hole through the bathroom wall of the espresso machine store next door, KOMO News reported.
The incident happened after 7 p.m. Sunday while the mall was closed. The owner of the espresso machine store said he has not seen anything like it in the five years the store has been in business.
"Our front door was locked. They pried our front door open," Seattle Coffee Gear Regional Manager Eric Marks told the outlet, adding that
the break-in will cost
his store around $2,000 in repairs.
CALIFORNIA WOMAN IN 'LOONEY TUNES' SHIRT SUSPECTED OF ROBBING GROCERY STORE: POLICE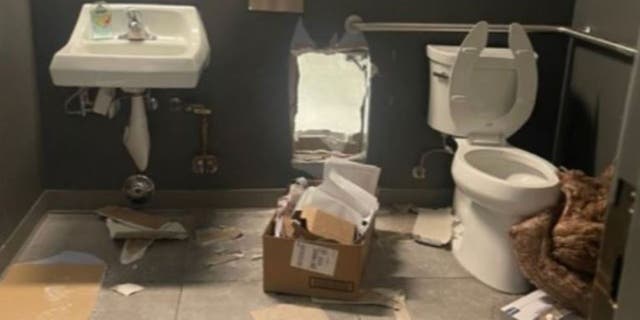 "[It was a] 24-by-18 hole cut in the wall into what appears to be the back room of the Apple Store. I'm surprised we were the conduit for them to get to the Apple Store. I had no clue we were so close or adjacent to them."
The Apple Store's employees had no idea the merchandise had been stolen until they arrived for work the next day.
FOUR MEN CHARGED WITH STEALING OVER $1 MILLION OF PRODUCT FROM MICROSOFT CARGO TRUCKS: CALIFORNIA AG ROB BONTA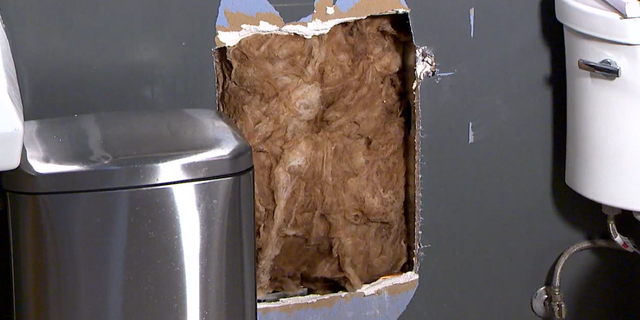 "Approximately 436 iPhones in total were taken out of the back," Lynwood Police Department Communications Manager Maren McKay told Fox News Digital in a statement. "In total about $500,000 worth of merchandise was stolen and that's iPhones, iPads, Apple watches."
McKay suggested the crime appeared to be an organized and sophisticated operation.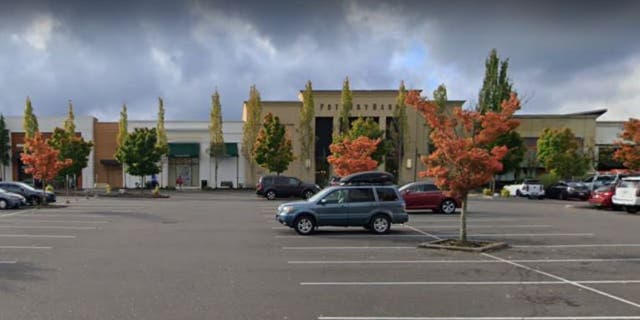 "As of right now, no [fingerprints] have been found and the subjects entered wearing masks," McKay said. "No arrests have been made at this point, but detectives are currently investigating any information and leads."