Bodycam footage shows police fatally shoot armed homeowner after responding to wrong house
New Mexico police were dispatched over a report of domestic violence, but responded to the wrong home
A police department in New Mexico released body camera footage that shows officers fatally shooting a homeowner after they responded to the wrong home.
"All of us – the men and women of the Farmington Police Department – recognize the severity of this incident," Farmington Police Department Chief Steve Hebbe said in a statement posted to the department's Facebook page.
"We will do everything we can to ensure a fuller understanding of what took place," the statement added. "I believe that the footage will help to provide a greater understanding of what transpired."
Officers with the department were called to the neighborhood on April 5 at about 11:30 p.m. over reports of domestic violence.
The bodycam footage of the incident, released Friday by the department, shows responding officers walking up to the front door of a home with the house number illuminated under a light. The video shows police knock three times and identify themselves as officers.
TWO NEW JERSEY POLICE OFFICERS SHOT, OFFICERS SEARCH DOOR-TO-DOOR FOR SUSPECT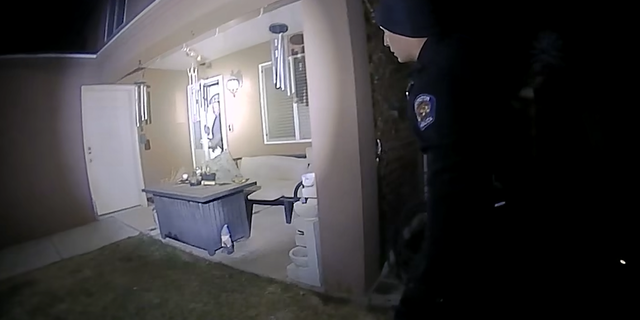 After there is no response at the door, one of the officers asks dispatch to confirm the address of the home and to tell the person who called 911 to come to the front door. Dispatch states the address of a house across the street from the one where officers responded.
SUSPECT KILLED AFTER SHOOTING CA OFFICER WEARING A BULLETPROOF VEST
Moments later, the homeowner, who was armed, opens the door and officers are seen shooting him. The homeowner is seen dropping to the ground.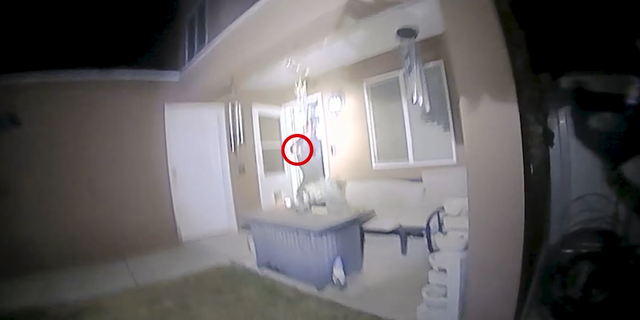 The officers back away from the home, and a woman screams from inside the house, the video shows. Police said the homeowner's wife was also armed and fired shots from the doorway, not knowing who was outside. Police returned fire, but the woman was not injured, officials said.
Dispatchers also received a frantic phone call from the daughter of the deceased homeowner.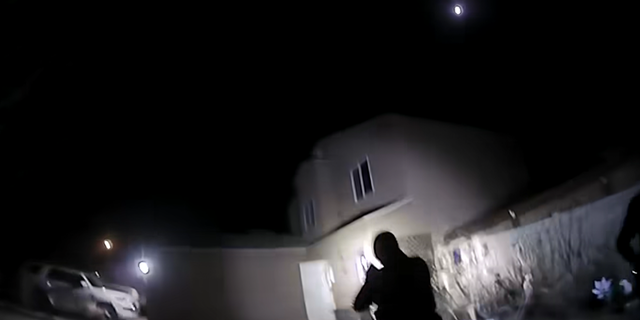 "There were gunshots in the house and my dad is dead," the daughter told 911, according to CBS News.
Sirens were heard soon after the gunfire ended, according to the video.
CONNECTICUT COP FIRED AFTER BERATING WOMAN RUNNING ERRANDS BEFORE CHRISTMAS: VIDEO
"Help! Somebody shot my husband. Please! Please! My kids are upstairs," the wife of the homeowner is heard in the background pleading with officers.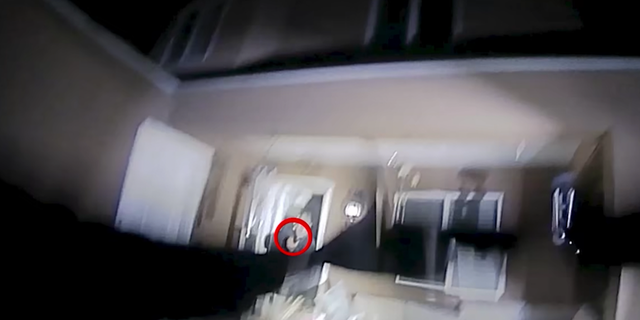 The three unidentified officers involved in the matter were placed on administrative leave. The investigation into the shooting is ongoing.
"Once again, we wish to express our condolences to the Dotson family and as your chief of police, I wish to convey how very sorry I am that this tragedy occurred. We will continue to provide updates as we are able," the police chief added in his comment.