Arkansas 'catastrophic' tornado moves through Little Rock area; Tennessee, Iowa, Illinois impacted by twisters
The National Weather Service described the storm as a 'life threatening situation
A "catastrophic" tornado has moved through the Little Rock, Arkansas area leaving one dead and at least 24 injured, according to the officials, and several tornadoes have been reported in Tennessee, Iowa, and Illinois.
The National Weather Service issued a Tornado Emergency for portions of the metro area of Little Rock on Friday afternoon, stating that a "damaging tornado" moved through the area.
In Tennessee, the National Weather Service issued a Tornado Emergency for areas around Covington, which is just north of Memphis. The National Weather Service has also issued several Tornado Warnings for portions of Northwestern Illinois and Eastern Iowa.
The Little Rock Fire Department said in a Facebook post there was "heavy damage" in the West Little Rock area and encouraged residents to avoid traveling through the area, adding that it is conducting rescue operations.
Over 300,000 people were inside the tornado-warned storm, according to data from the National Weather Service.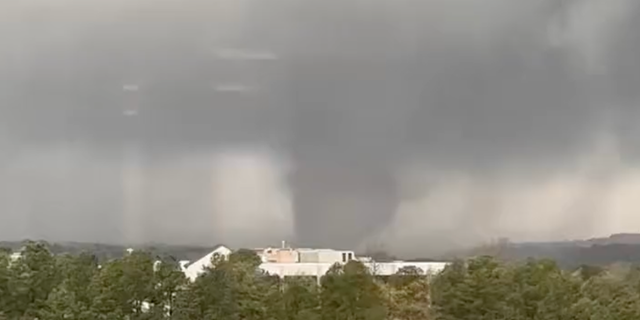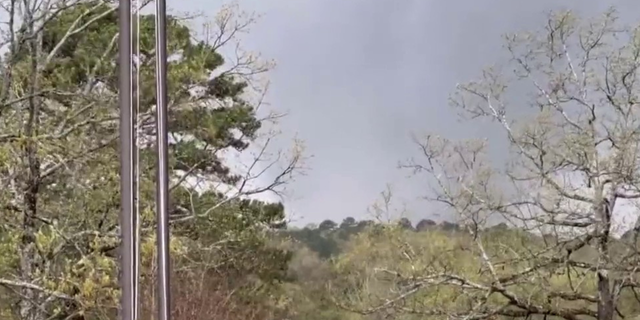 The National Weather Service said in the Tornado Warning that the storms "damage threat" was "catastrophic," and said it confirmed a "large and destructive tornado" moved through portions of Little Rock.
Little Rock Mayor Frank Scott, Jr. said in a tweet that he has requested assistance from the National Guard.
"I have been in contact with Gov. @SarahHuckabee Sanders to request National Guard assistance with our response to the tornado emergency. Again, please stay away from the affected areas to allow emergency responders access," Scott tweeted.
Scott said that at least 24 people were injured as a result of the storms, adding that property damage is "extensive."
According to FOX 16, one person died in North Little Rock on Friday as a result of the storms.
MIDWEST, SOUTH BRACE FOR MASSIVE STORMS, POSSIBLE MISSISSIPPI-STYLE TORNADO REPEAT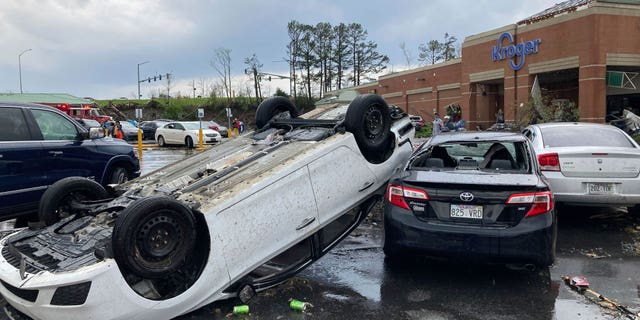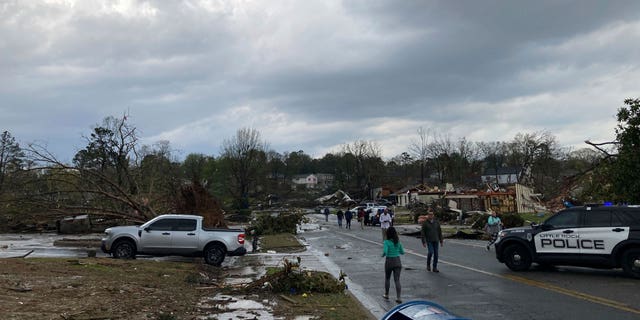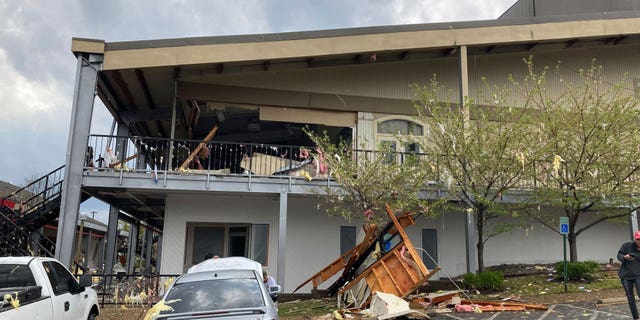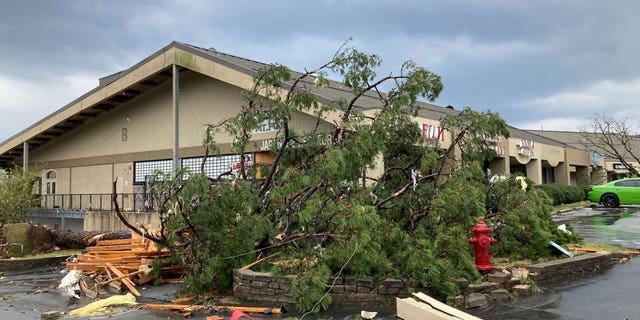 Arkansas Gov. Sarah Huckabee Sanders said "significant damage has occurred in Central Arkansas."
Alexa Henning, communications director for Sanders, said that the governor signed an executive order declaring a state of emergency in Arkansas due to the tornadoes and severe weather.
"The Governor will spare no resource to aide in recovery efforts for Arkansans," Henning tweeted.
CLICK HERE TO GET THE FOX NEWS APP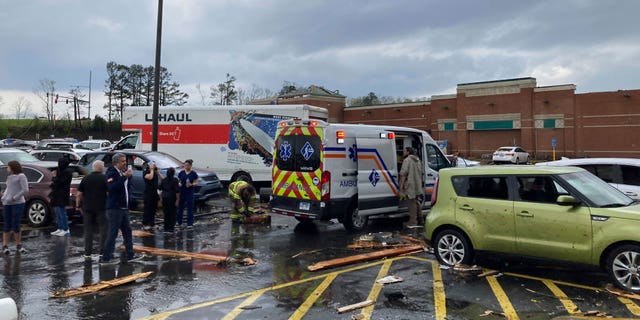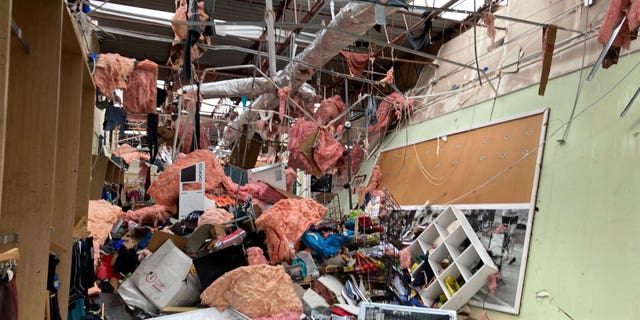 "I'm in constant communication with AR State Police and @AR_Emergencies who are working with local law enforcement to assist anyone injured. Praying for all those who were and remain in the path of this storm. Arkansans must continue to stay weather aware as storms are continuing to move through," Sanders tweeted'