Arguing COVID came from China could land you on Minnesota's government bias registry according to new bill
Vang warned against the hazardous nature of biased rhetoric, even if it is not 'violent or criminal' in nature.
Minnesota state Rep. Harry Niska, R., asked during a debate on a new bill whether praise for "Harry Potter" author J.K. Rowling or arguing that COVID originated in China would qualify as biased speech that would put citizens on a government database.
Minnesota lawmakers are mulling a change to state law, House File 181, that would log alleged bias incidents even when they aren't considered a crime. The bill, introduced in January, would allow people to report perceived bias-related incidents such as alleged slurs and verbal attacks that would fall outside the hate crimes compiled annually by the state Bureau of Criminal Apprehension, according to the St. Cloud Times.
Republican state Rep. Walter Hudson warned House File 181 could pose a threat to religious freedom.
"It seems very clear, based upon their focus on motivation, that they're more concerned about what's going on in people's heads, which is protected speech, and that's thoughtcrime," he told Fox News Digital in March.
TRANSGENDER MINNESOTA LAWMAKER INTRODUCES BILL REMOVING ANTI-PEDOPHILE LANGUAGE FROM STATE'S HUMAN RIGHTS ACT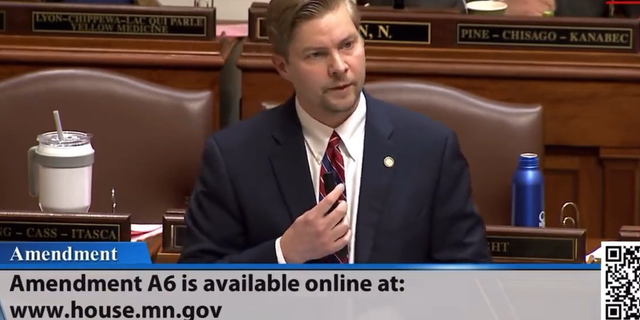 An exchange between Niska and fellow state Rep. Samantha Van, D., where Niska asked several hypotheticals about the legislation.
"If a Minnesotan writes an article claiming or arguing that COVID-19 is a Chinese bio-weapon that leaked from a lab in Wuhan, and someone reports that article to the Department of Human Rights, is that something that the Department of Human Rights should put in their bias registry under your bill?" Niska asked.
FIRST UK STREET PREACHER REPORTED AS TERRORIST FOR 'MISGENDERING' WINS APPEAL: 'ORWELLIAN AND REALLY ALARMING'
Vang argued that while not all incidents are considered violent or criminal, this sort of rhetoric is "bias motivated" therefore "it can be considered a bias incident."
Niska said Vang's answer was "very troubling."
He posed another question to Vang asking if someone wearing an "I love J.K. Rowling" shirt would be added to the database.
"If a Minnesotan is wearing a t-shirt that says 'I love J.K. Rowling' and someone sees that and reports them to the Minnesota Department of Human Rights as an example of gender identity or gender expression bias, is that something that the Minnesota Department of Human Rights should put in this bias database?" he asked.
Vang suggested this question would be better answered by lawyers and added, "I'm not going to say yes or no to that question."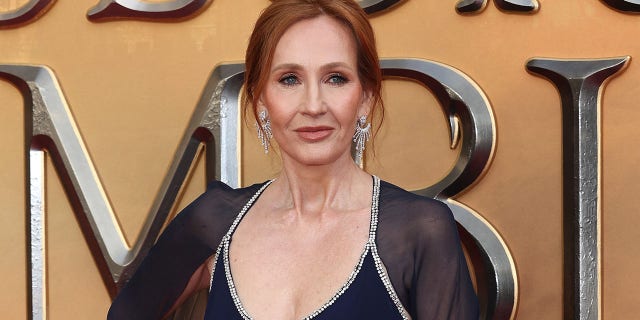 J.K. Rowling has been the center of controversy over her views and statements about transgender individuals and biological sex. Rowling first made headlines in June 2020 after sharing a series of tweets on her thoughts regarding the concept of sex.