AOC slams Eric Adams for increasing pay for 'militarized' police: 'Defunding safety'
Ocasio-Cortez also compared Donald Trump to violent criminals at Rikers Island Prison
Rep. Alexandria Ocasio-Cortez claimed that New York City Mayor Eric Adams was "defunding safety" by increasing police wages for the New York Police Department.
During an interview on "The Daily Show," the New York Democrat argued it was a mistake for Adams to increase police officer salaries instead of investing the money into public schools and violence prevention programs.
"We're now at a point where officially, most officers are paid more than a teacher with a master's degree serving the same kids, involved in the same [violent] incidents," she argued.
The congresswoman claimed that by cutting investments into community programs and increasing funding for the "militarized" NYPD, leaders were "defunding safety."
MOTHER OF NYC MURDER VICTIM SHOUTS DOWN DEMOCRAT LAWMAKER: 'DON'T INSULT MY INTELLIGENCE'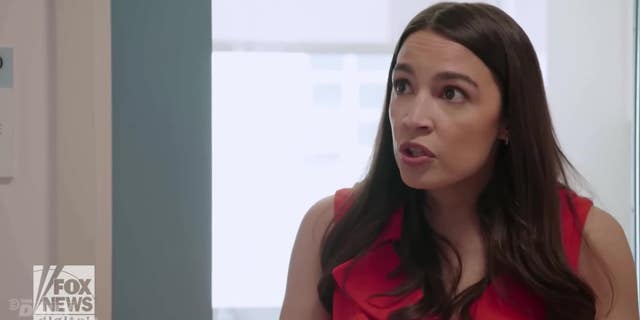 "We are defunding safety. Defunding our public schools. Defunding our public pools. Defunding our parks. Defunding our libraries. When we are taking all of those resources and demanding every single department except the militarized ones be cut, we are sending a message about who and what we care about," Ocasio-Cortez said.
According to the New York City Department of Education, starting teachers' salaries in the 2021-2022 school year ranged from $61,070 for a bachelors' degree to $83,972 for a master's degree with eight years prior teaching experience. New teachers with a graduate degree but no prior teaching experience earned $68,252.
Adams recently announced a tentative agreement with the city's largest police union to increase rookie officer salaries amidst a mass exodus of officers.
New officers will be paid approximately $60,000 when including all differentials, holiday pay, and a uniform allowance, starting in August, the press release says. Members of the union will also receive retroactive wage increases ranging from 2.25 percent to 4.00 percent.
AOC DOUBLES DOWN ON 'IGNORING' ABORTION RULE, CLARENCE THOMAS IMPEACHMENT: 'ABUSE OF JUDICIAL OVERREACH'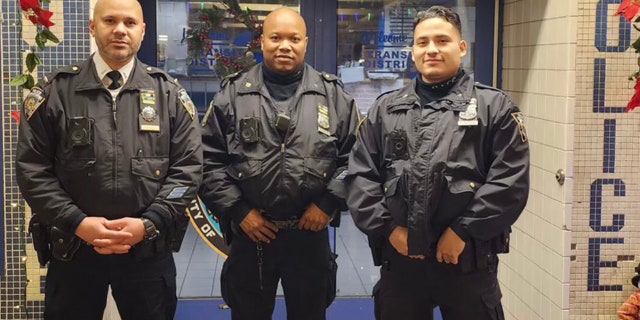 During her appearance on the late night show, Ocasio-Cortez also commented on President Trump's Indictment and arraignment at a Manhattan courthouse.
She complained the former president received better treatment than violent criminals serving time at Rikers Island prison.
"I have to go in [to my district] every single day watching people get treated far worse for doing far less. And then you know it's like this red carpet that gets rolled out [for Trump.] I mean if you hurt one person you get ten years in prison. But if you hurt millions of people, you get your name on a building," she said.