Trump indicted after Manhattan DA probe for hush money payments
The charges against Trump relate to payments made to Stormy Daniels ahead of the 2016 election
Former President Donald Trump has been indicted as part of the Manhattan District Attorney's Office's years-long investigation, possibly for hush money payments.
Manhattan District Attorney Alvin Bragg has been investigating Trump for hush money payments made leading up to the 2016 presidential election.
TRUMP INDICTMENT: LIVE UPDATES
These include the $130,000 payment made to adult film actress Stormy Daniels, and the $150,000 payment made to former Playboy model Karen McDougal, Fox News Digital has learned.
Hush money payments made to both McDougal and Daniels were revealed and reported by Fox News in 2018. Those payments had been investigated by the U.S. Attorney's Office in the Southern District of New York and by the Federal Election Commission.
Federal prosecutors in the Southern District of New York opted out of charging Trump related to the Stormy Daniels payment in 2019, even as Cohen implicated him as part of his plea deal. The Federal Election Commission also tossed its investigation into the matter in 2021.
"This evening we contacted Mr. Trump's attorney to coordinate his surrender to the Manhattan D.A.'s Office for arraignment on a Supreme Court indictment, which remains under seal," a spokesperson for the Manhattan District Attorney's Office said in a statement Thursday. "Guidance will be provided when the arraignment date is selected."
Trump reacted to his indictment, slamming Bragg for his "obsession" with trying to "get Trump," while warning the move to charge a former president of the United States will "backfire."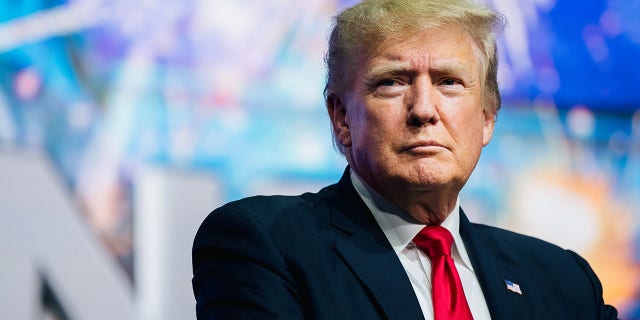 "This is Political Persecution and Election Interference at the highest level in history," Trump said in a statement. "From the time I came down the golden escalator at Trump Tower, and even before I was sworn in as your President of the United States, the Radical Left Democrats- the enemy of the hard-working men and women of this Country- have been engaged in a Witch-Hunt to destroy the Make America Great Again movement."
"The Democrats have lied, cheated and stolen in their obsession with trying to 'Get Trump,' but now they've done the unthinkable—indicting a completely innocent person in an act of blatant Election Interference," he said. "Never before in our Nation's history has this been done."
Trump said Democrats are guilty of "weaponizing our justice system to punish a political opponent."
Trump attorney Alina Habba said Trump "is a victim of a corrupt and distorted version of the American justice system and history."
"He will be vindicated," she said.
TRUMP SAYS 'ILLEGAL LEAKS' INDICATE HE'LL BE ARRESTED TUESDAY
Bragg, when he took over as district attorney in January 2022, stopped pursuing charges against Trump and suspended the investigation "indefinitely," according to one of the top prosecutors who resigned from the office in protest.
Prosecutors Mark Pomerantz and Carey Dunne, who had been leading the investigation under former DA Cyrus Vance, submitted their resignations after Bragg began raising doubts about pursuing a case against Trump.
Trump, earlier this month, cited reports, which were based on what he called "illegal leaks," that suggested he could be arrested on Tuesday, March 21. Trump posted about those reports on his TRUTH Social, leading the House Judiciary Committee to intervene, demanding Bragg testify before the panel.
Republican lawmakers and allies of Trump blasted the investigation as a political prosecution and a "weaponization" of the office of the district attorney.
Bragg, last week, claimed that Trump "created a false expectation" that his arrest was imminent, citing the former president's TRUTH Social post, and slammed the committee for making an "unprecedented inquiry into a pending local prosecution."
"The Letter only came after Donald Trump created a false expectation that he would be arrested the next day and his lawyers reportedly urged you to intervene," Bragg wrote in a letter to the committee. "Neither fact is a legitimate basis for congressional inquiry."
Last week, Robert Costello, a former legal advisor to Michael Cohen, testified before the grand jury last Monday that Cohen was a "serial liar," and testified that Trump did not know about the payments made by Cohen to Daniels.
Bragg then canceled grand jury proceedings related to the Trump probe on Wednesday and Thursday.
Sources, at the time, told Fox News Digital that there was "major dissension" within the district attorney's office. One source claimed the district attorney is having trouble convincing the grand jury on potential charges due to the "weakness" of the case.
Cohen, in 2018, was sentenced to three years in prison after pleading guilty to federal charges, including tax evasion, lying to Congress, and campaign finance violations. Cohen pleaded guilty to arranging payments to Daniels and McDougal to prevent them from going public with alleged affairs with Trump, which Trump has repeatedly denied.
Cohen has said Trump directed the payments—which the former president has denied for years.
Cohen paid Daniels $130,000 through his own company and was later reimbursed by Trump's company, which logged the payments as "legal expenses." McDougal received $150,000 through the publisher of the supermarket tabloid the National Enquirer.
The Trump Organization "grossed up" Cohen's reimbursement for Daniels' payment for "tax purposes," according to federal prosecutors who filed the 2018 criminal charges against Cohen for the payments.
Trump has repeatedly denied wrongdoing with regard to the payments made to Daniels and McDougal, and has repeatedly said the payments were "not a campaign violation," but rather a "simple private transaction."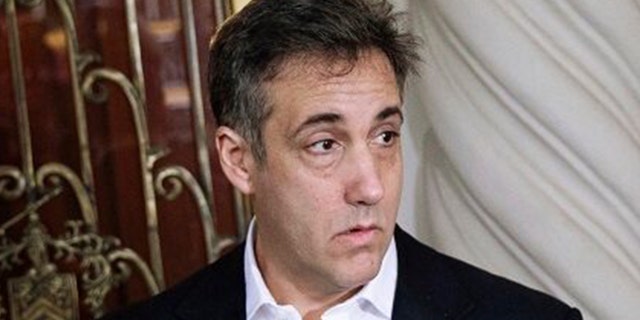 TRUMP TARGETED: A LOOK AT THE INVESTIGATIONS INVOLVING THE FORMER PRESIDENT; FROM RUSSIA TO MAR-A-LAGO
The payments to Daniels were first revealed in January 2018 in a Wall Street Journal report that said Cohen and Daniels' lawyer negotiated a nondisclosure agreement to prevent her from publicly discussing the supposed sexual encounter with Trump.
At the time, though, Cohen, Trump, and even Stormy Daniels denied the arrangement.
In January 2018, Cohen said the alleged encounter between Daniels and Trump was a rumor that had circulated "since 2011."
And in a letter dated Jan. 10, 2018, obtained and reviewed by Fox News, Daniels also denied the allegations.
FLASHBACK: TRUMP REP, FORMER PORN STAR DENY 'HUSH MONEY' CLAIMS
"I recently became aware that certain news outlets are alleging that I had a sexual and/or romantic affair with Donald Trump many, many, many years ago. I am stating with complete clarity that this is absolutely false," Daniels wrote. "My involvement with Donald Trump was limited to a few public appearances and nothing more."
Daniels wrote in the letter that when she met Trump, he was "gracious, professional and a complete gentleman to me and EVERYONE in my presence."
"Rumors that I have received hush money from Donald Trump are completely false," the letter read. "If indeed I did have a relationship with Donald Trump, trust me, you wouldn't be reading about it in the news, you would be reading about it in my book. But the fact of the matter is, these stories are not true."
But in March 2018, Daniels changed her story. During an interview with CBS News' "60 Minutes," Daniels claimed she had a one-time, unprotected sexual encounter with Trump.
Meanwhile, as for the McDougal payment, David Pecker, the former CEO of American Media Inc., testified before the Manhattan grand jury Monday. It was at least the second time he has appeared before the panel as part of Bragg's Trump investigation.
American Media Inc. is the parent company and publisher of National Enquirer. The company allegedly bought McDougal's story from her, in which she claimed a past affair with then-candidate Donald Trump, for $150,000 in September 2016—weeks before the 2016 presidential election.
Federal prosecutors in SDNY decided in 2018 not to bring charges against American Media Inc. for spending $150,000 to buy, then conceal, McDougal's story.
TRUMP TARGETED: A LOOK AT PROBES INVOLVING THE FORMER PRESIDENT; FROM STORMY DANIELS TO RUSSIA TO MAR-A-LAGO
At the time, American Media Inc., "admitted that its principal purpose in making the payment was to suppress the woman's story so as to prevent it from influencing the election."
MCCARTHY DIRECTS COMMITTEES TO PROBE WHETHER FEDERAL FUNDS WERE USED IN POTENTIAL TRUMP INDICTMENT
The charges against the former president come after the Federal Election Commission, in 2021, dropped its case on the same issue— examining whether Trump violated election law with the $130,000 payment made to Stormy Daniels, after it "failed by a vote of 2-2 to…find reason to believe that Donald J. Trump knowingly and willfully violated" federal election law."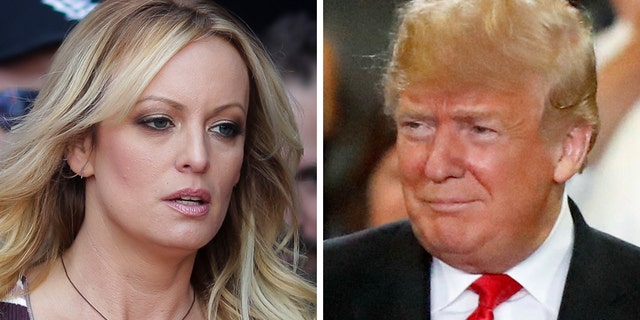 The investigation into Trump was opened in 2019 by then-Manhattan District Attorney Cyrus Vance. The probe was focused on possible bank, insurance and tax fraud. The case initially involved financial dealings of Trump's Manhattan properties, including his flagship Fifth Avenue building, Trump Tower, and the valuation of his 213-acre estate Seven Springs in Westchester.
The investigation, last year, led to tax fraud charges against The Trump Organization, and its finance chief Allen Weisselberg.
MANHATTAN DA'S OFFICE 'ASKED FOR A MEETING' WITH LAW ENFORCEMENT AHEAD OF POSSIBLE TRUMP INDICTMENT
Weisselberg was accused of collecting more than $1.7 million in off-the-books compensation, including apartment rent, car payments and school tuition.
Weisselberg, who pleaded guilty last year, was sentenced in January to five months in prison and five years of probation. His testimony last year helped convict the Trump Organization of tax fraud.
Meanwhile, the charges against Trump come amid a separate, special counsel investigation into his alleged improper retention of classified records from his presidency at his Mar-a-Lago home.

Last August, the FBI, in an unprecedented move, raided Trump's private residence at Mar-a-Lago in connection with an investigation into classified records the former president allegedly took with him from the White House.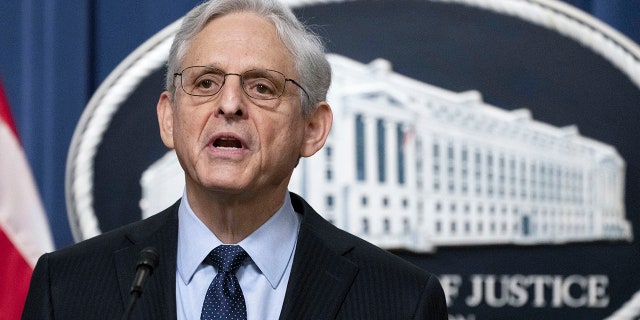 Attorney General Merrick Garland later appointed Jack Smith as special counsel to take over that investigation, and the Justice Department's investigation into the Capitol riot on Jan. 6, 2021 — specifically whether Trump or other officials and entities interfered with the peaceful transfer of power following the 2020 presidential election, including the certification of the Electoral College vote on Jan. 6, 2021.
President Biden is also currently under special counsel investigation for his alleged improper retention of classified records from the Obama administration. Former Vice President Pence also had classified records at his home—a matter under review by the Justice Department.
CLICK HERE TO GET THE FOX NEWS APP
The charges against Trump also come while New York Attorney General Letitia James continues her years-long civil investigation into the Trump Organization to find out whether Trump and his company improperly inflated the value of assets on financial statements in order to obtain loans and tax benefits.