At Least 5 People Are Dead After A Puerto Rico Air National Guard Plane Crashed In Georgia
The cargo plane crashed near Savannah Hilton Head International Airport while on a training
mission, officials said.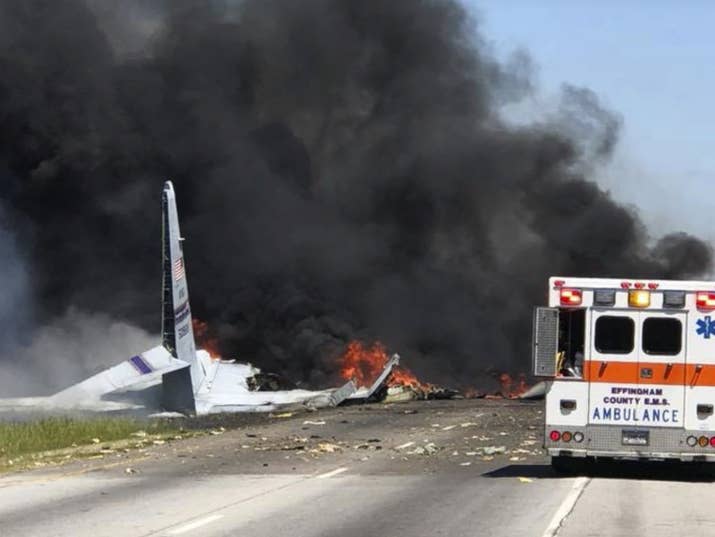 A Puerto Rico Air National Guard plane crashed Wednesday near Savannah, Georgia, killing at least five people, officials said.
The National Guard announced that a US C-130 "Hercules" cargo plane crashed at around 11:30 a.m. near the Savannah Hilton Head International Airport while on what officials described as a training mission.
A spokesperson for the National Guard could not immediately be reached. However, a spokesman for the Georgia Air National Guard's 165th Air Wing
told the
Associated Press
at least five people were dead, although he didn't immediately know how many people in total were on the plane.
It was also unclear if the plane collided with any vehicles on the ground.
Photos from the crash site showed the smoking debris of the aircraft in the middle of a highway.